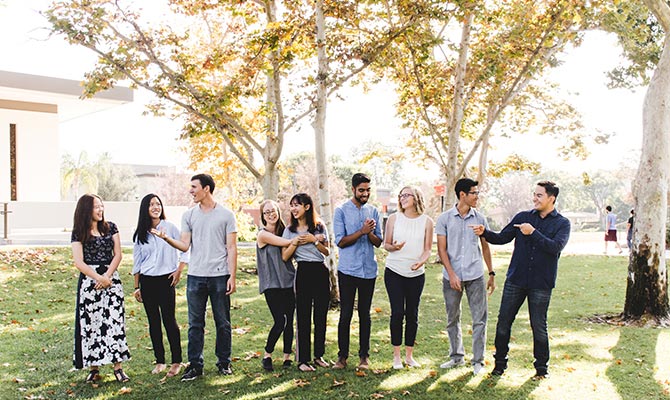 International Services
A Top University for International Students
Apply to Biola with a few easy steps – get started today.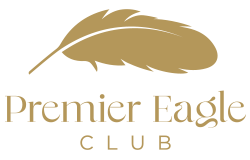 Join the Premier Eagle Club
Apply by Nov. 30 for a special $500 scholarship, early housing assignment and more.
About Biola
Biola University is ranked as a top university for international students in the United States by U.S. News & World Report, and a top 10 "Best Christian Colleges in America" according to Niche's 2023 rankings. We offer on-campus, online and distance learning programs for students throughout the world — we welcome you to join our thriving international community!
Biblically Centered
Biola offers biblically centered education and all faculty, staff and students are professing Christians. Faith is integrated with learning in all our programs and you will be prepared to "think biblically about everything."
Academic Reputation
Biola is ranked as a top university for international students in the nation by U.S. News and World Report, and recognized as one of America's top colleges by Forbes.
Faculty Achievement
Biola's esteemed professors hold doctorates from some of the world's leading universities, such as Cambridge, MIT and Stanford. A 15-to-1 student-faculty ratio allows students to receive personal attention and mentoring.
Community Life
There are many ways to find community at Biola. From GSPD, student clubs and events, there's always something to do. Whether you are living on campus or commuting, build life-long relationships that last.
Location
Biola is strategically located between Los Angeles and Orange County in Southern California, and minutes away from hundreds of internship, career and ministry opportunities.

Safety
Biola is known for its leadership in campus safety, and is ranked within the top "50 Safest Colleges in America" by Safe At Last (2019).
Majors & Programs
Biola offers more than 300 programs at the undergraduate and graduate levels. With many options to choose from, explore the programs you're interested in and talk to your admissions counselor if you have any questions.
---
WE'D LOVE TO MEET YOU!
Visit Biola — in person or virtually.
Biola is located in the heart of Southern California, the hub of entertainment, cultural and vocational opportunities. Spread out across 95 acres in the city of La Mirada, the campus is sprawling with 40 major buildings, dining locations, recreational facilities and more. Come join us at one of our admissions events — in person or virtually — so that we can meet you and your family!
Option 1
Visit Biola
Explore admissions events, information sessions and 1:1 appointments to get to know Biola better.
Option 2
Self-Guided Tour (Virtual)
Use our virtual tour platform to take a self-guided tour through our beautiful campus.
Option 3
Tour with a Biola Guide (Virtual)
One of our current students will give you a live virtual tour of Biola's campus.
Undergraduate Prospective Students
Graduate Prospective Students
Meet the International Services Staff
Dong Chen
Director of International Admissions

Megan Mitts
International Admissions Coordinator

Ty Mussack
International Admissions Counselor for Undergraduate Students

Rachel Kim
International Admissions Counselor for Undergraduate Students

Ceressa Manzo
International Admissions Counselor for Graduate Students

Noelle Delacruz
Associate Director, Global Students Programs & Development

Lum Lumnwi
Janna Christian
GSPD Administrative Coordinator
Brooke O'Brien
Student Immigration Specialist