Mission, Vision and Values
Mission Statement
The mission of Biola University is biblically centered education, scholarship and service — equipping men and women in mind and character to impact the world for the Lord Jesus Christ.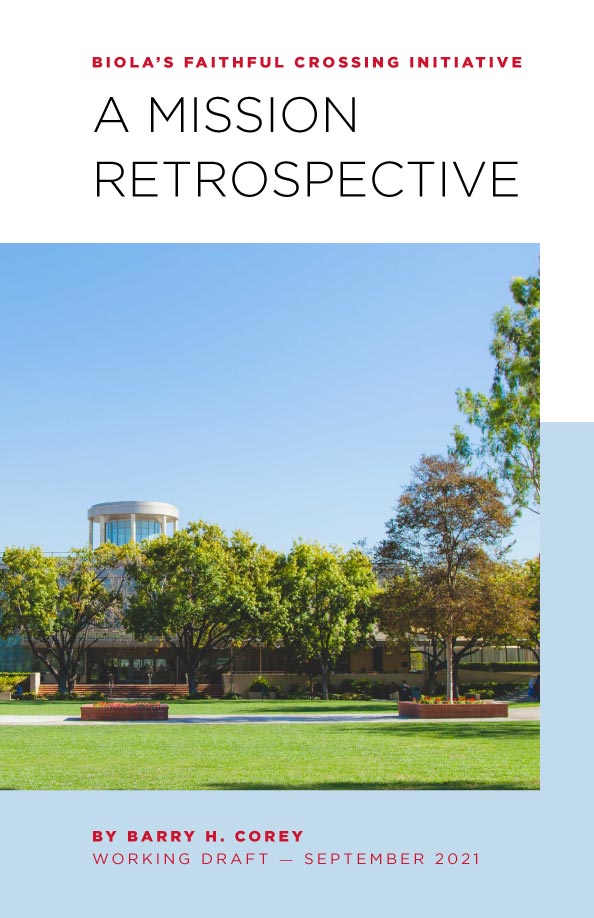 Read "A Mission Retrospective" by President Barry H. Corey, which explores Biola's six founding principles that still define Biola today: Scripture, scholarship, virtue, evangelism, reconciliation and access.
Our Vision
The vision of Biola University is to be identified among the world's foremost Christ-centered universities — a community abiding in truth, abounding with grace and compelled by Christ's love to be a relevant and redemptive voice in a changing world.
Our Values
The values of Biola University are those essential things that guide how we carry out our mission. We summarize them in three words: Truth, Transformation and Testimony. Each value provides a focal point for the lifelong patterns we aim to develop in our students.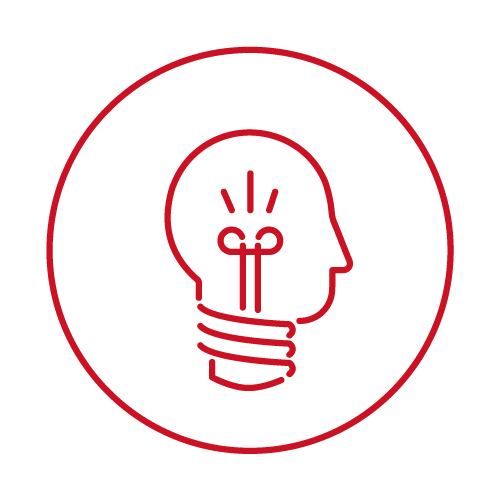 Truth: Patterns of Thought
We believe truth exists, is found in the person of Jesus Christ, and is revealed in the Bible and in the created order. We also believe that truth must be pursued. Learning the art of pursuing truth is, indeed, at the center of a Biola University education. Our faculty teach and model this pursuit in order to develop in our students patterns of thought that are rigorous, intellectually coherent and thoroughly biblical.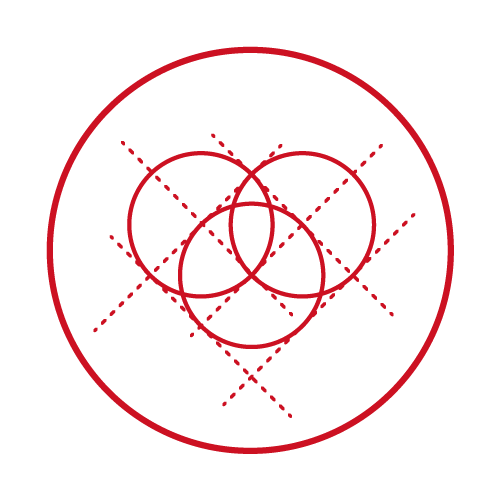 Transformation: Patterns of Heart
Jesus Christ transforms individuals. As a Christ-serving university, the entire Biola experience is designed for life transformation in Christ. Our goal is that each graduate will have formed a personal value system — one that is firmly rooted in truth and is integrative, globally informed and compassionate — that will influence their lifelong affections, decisions and actions. Said differently, we want our students to develop patterns of heart that reflect the heart of God.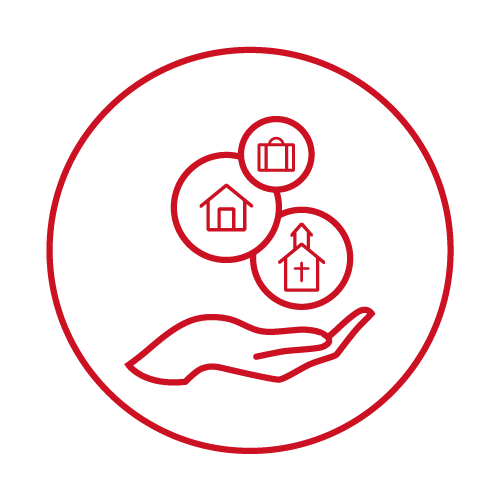 Testimony: Patterns of Action
Biola University's mission is to impact the world for the Lord Jesus Christ. This mission is fulfilled when our graduates demonstrate "the obedience of faith" in service to others through words of wisdom, professional and personal competencies, hearts of compassion and acts of courage. We equip our students with patterns of action to lead in the face of unscripted problems for the good of a changing world, and to do so in the power of the Spirit, for the glory of God, to bring many to salvation in Christ.