Can't Make it to Biola?
Watch the live webcast:
Spring 2019 Commencement
Ceremony A — Friday, May 10 at 7 p.m.
Crowell School of Business
School of Cinema & Media Arts
School of Education
School of Fine Arts & Communication
School of Humanities and Social Sciences
Ceremony B — Saturday, May 11 at 7 p.m.
Cook School of Intercultural Studies
Rosemead School of Psychology
School of Science, Technology & Health
Talbot School of Theology

Commencement Speaker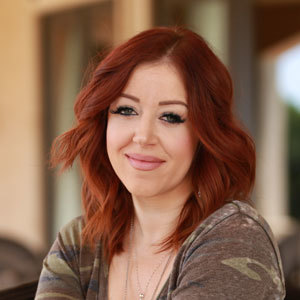 Lynsi Snyder-Ellingson
Lynsi Snyder-Ellingson was born in 1982 in Southern California. From the day she was born, In-N-Out Burger has been a significant part of Lynsi's life. Her grandparents, Harry and Esther Snyder, founded In-N-Out Burger in 1948 and, to this day, the business remains private and family owned and operated. In-N-Out Burger has always been a family business and Lynsi intends to keep it that way. Lynsi began working as an associate at In-N-Out Burger in 1999. She is currently the Owner and President of the company and continues to be closely involved with every aspect of business operations and culture. Lynsi is deeply committed to maintaining and enhancing the well-being of the entire In-N-Out family which now numbers over 27,000.
Additionally, Lynsi is involved in and directs all of In-N-Out's philanthropic efforts through the In-N-Out Burger Foundation and the Slave 2 Nothing Foundation. Along with her husband Sean, Lynsi is also the founder and visionary for the Army of Love, a nonprofit organization that exists for the purpose of uniting the body of Christ through training tools that will set them free to, in turn, set others free. Army of Love strives to exemplify Isaiah 61:1 – "The Spirit of the Lord God is upon me, because the Lord has anointed me to preach good tidings unto the meek; He has sent me to bind up the brokenhearted, to proclaim freedom for the captives and the opening of the prison to them that are bound." In addition to God being on the throne of her heart, Lynsi is a devoted wife and proud mother of four beautiful children.
Honorary Doctorate Recipient
Lawrence Tong
OM International Director
Lawrence Tong is Operation Mobilization's International Director based in Singapore. A visionary leader, he is committed to fostering innovation in world missions. Lawrence is also a compelling storyteller who inspires many people to pray, give and go.
Lawrence Tong was appointed the International Director of Operation Mobilization (OM) in 2013. Lawrence's spiritual journey began with a commitment to Jesus Christ at an evangelistic meeting in 1973. He visited the OM ship, Logos, in Singapore in 1974 and subsequently joined the ministry team on OM's second ship, Doulos, in 1978.
Lawrence graduated from Biola University with a degree in communications, where he also served as Summer Missions Director of the Student Missionary Union. Lawrence also holds a master's degree in business administration from the University of La Verne. Lawrence's leadership journey has included serving on the Board of OM Singapore, as OM country leader for Taiwan, as Director of OM's third ship, Logos II as well as in financial development with the OM Ships office in Florence, South Carolina. Lawrence is also recognized to have led the fast-growing work of OM in China with a significant focus on welfare and agricultural programs which have won them recognition from the Chinese government.
"I am a debtor to the OM heritage that has shaped my life and ministry," shares Lawrence. "My heartbeat is to encourage OM to remain true both to the Gospel and to our core values as we seek with passion to bring hope to the lives of people worldwide. For my part, I will continue to strive to give back to OM what the Lord has given to me, so that I — and we together, our generation of OMers — may be even more worthy of His calling."
Lawrence is married to Susan, from the United States, and they have two grown sons, Joshua and Benjamin.