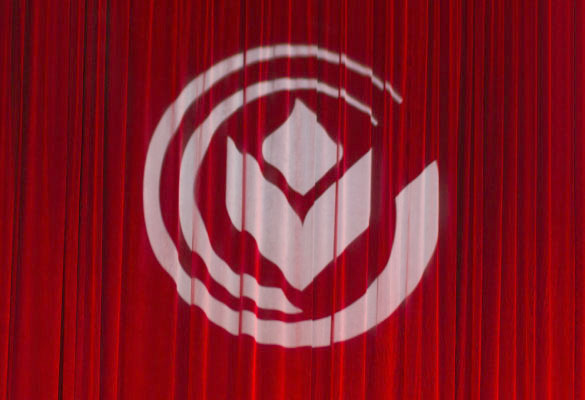 Commencement Livestream
View the Spring 2021 Commencement ceremonies live through Biola's YouTube channel.

Spring 2021 Commencement
The university is proud to be able to celebrate our graduates with an in-person "family-style" ceremony over the course of three days, May 7, 8 and 10. The list of schools with their respective ceremony days are listed below, along with times and dates.
If you are unable to attend the ceremony or would like to opt out of the ceremony, please inform your grad counselor.
Ceremony Breakdown
School
Ceremony Date
Ceremony Time(s)
Rosemead School of Psychology
Friday, May 7
10 a.m.
Cook School of Intercultural Studies;

Talbot School of Theology (undergraduate)

Friday, May 7
1:30 p.m.
Talbot School of Theology (graduate)
Friday, May 7
4:30 p.m.
School of Cinema and Media Arts;
School of Education
Saturday, May 8
10 a.m.
School of Humanities and Social Sciences
Saturday, May 8
1:30 p.m.
Crowell School of Business
Saturday, May 8
4:30 p.m.
School of Fine Arts and Communication
Monday, May 10
10 a.m.
School of Science, Technology and Health
Monday, May 10
1:30 p.m. — Undergraduate
4:30 p.m. — Graduate and Undergraduate (undergraduate students in Communication Sciences and Disorders, Physics, Engineering Physics, Chemistry)


Regalia Orders
The Biola Store is open Monday-Friday 9 a.m.–3 p.m. for in person ordering. If you would prefer to place an order online fill out the form below to place your regalia order. Orders must be placed by Monday, April 12 in order to have them shipped to your home in time for the commencement experience. You will be contacted by a Biola Store representative to process payment for your order at the time you select in the form. If you are in need of some financial assistance to purchase your regalia, please let the Biola Store Representative know.
Spring and fall 2020 graduates who ordered regalia last year should have received their regalia in the mail soon after they placed their order. If you did not receive your regalia order in the mail, please contact the Bookstore. Graduates who ordered hoods last year will receive information from academic admins regarding picking up their hoods before commencement.
Graduation Announcements and other Memorabilia
You may order special Biola University branded memorabilia from the Jostens website. If you have any questions about this, our staff at the Biola Store will be happy to help!
Flowers and Photos
We are happy to announce that we are able to have our floral and photo vendors available to our graduates for commencement. Graduates may pre-order florals on the floral vendor site. Graduates can also pre-register for photography on the GradImages website.
Pod Reservation
Due to state and county regulations, we will not be able to allow more than 5 guests for each graduate. Each graduate is guaranteed a family pod for seating themselves and their five guests and we cannot mix other graduate's guests. For this reason, commencement tickets are non-transferable to another graduate. We apologize we are not able to be flexible on that restriction. All ceremonies will be live streamed on YouTube for your extended family and friends to celebrate your amazing accomplishment.
Note: Reservations for your family "pod" are now closed. Please email events@biola.edu if you have any questions.
COVID-19 Health and Safety Protocols
The health and safety of all our graduates and those participating is paramount during this public health crisis. We will be following all local, county and state COVID-19 health protocols. All participants including graduates and their family members are required to wear face coverings at all times while on campus. Staff, faculty and President Corey will be wearing face coverings, as well, in order to protect against the spread of the virus. We ask that all participants practice 6 feet of physical distancing when outside of their family seating pod.
Fully vaccinated travelers may travel domestically without a pre or post-travel test and without quarantining if they do not have symptoms of COVID-19 after domestic travel. Fully vaccinated persons may travel internationally provided they take precautions while traveling and follow all airline and destination requirements related to travel, testing, or quarantine, which may differ from U.S. requirements. In addition, the CDC requires that all travelers coming into the United States (including U.S. citizens, regardless of vaccination status) have a negative COVID-19 viral test (swab or saliva) result no more than 3 days before travel or documentation of recovery from COVID-19 in the past 3 months prior to boarding a plane to the United States.
All non-essential travelers from other states or countries who are not fully vaccinated are strongly discouraged from entering the County of Los Angeles and must adhere to the quarantine and self-monitoring procedures as listed on the LA Public Health Website.
Please continue to send any Spring 2021 Commencement related questions to events@biola.edu.
---