For information on Biola University's coronavirus (COVID-19) response and updates, visit
biola.edu/coronavirus
.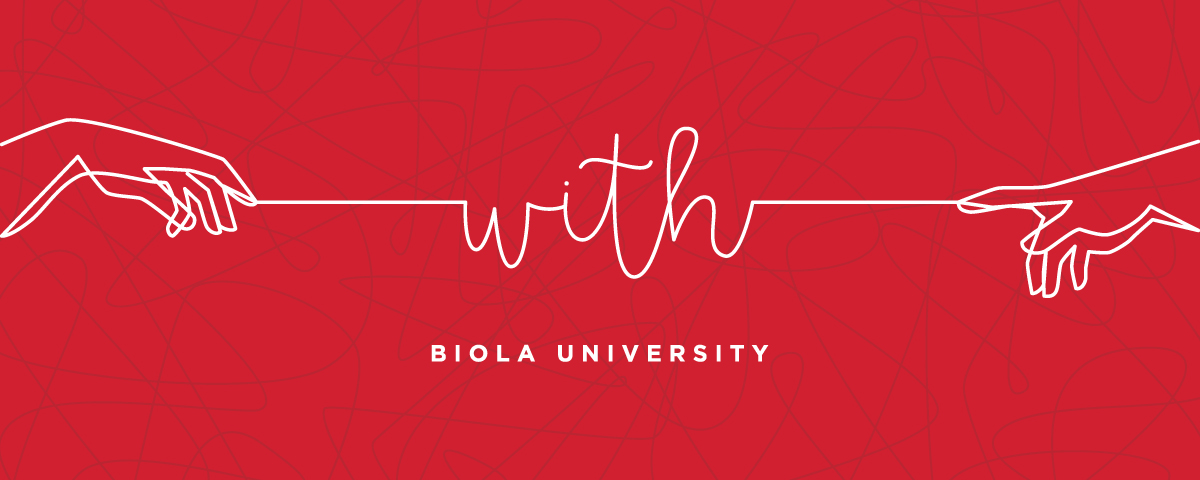 Spring 2020 Chapel Schedule
UPDATE (3/17/20): Spiritual and Well-being Resources
The chapel requirement will be waived for the spring semester due to the new restrictions on speakers coming to campus and in view of many Biola employees now working remotely. In place of these, we will be providing resources, including previous chapel talks (our "Greatest Chapel Hits") and links and recommendations for spiritual and whole person well-being to help you in your journey during this time. We hope some of these resources can provide some structure and encouragement during this time. Let's get through this together!
Week of February 3
Jason McMartin

Sutherland Auditorium

Production Center Studio A

Global Student Programs and Development Department

Sutherland Auditorium
Week of February 10
Scott Waller

Sutherland Auditorium

Preston Sprinkle

Calvary Chapel

Preston Sprinkle

Sutherland Auditorium

Preston Sprinkle

Sutherland Auditorium

Kim Squires

Sutherland Auditorium
Week of February 17
Bryan Loritts

Chase Gymnasium

Mike Fabarez

Calvary Chapel

Steve Bang Lee

Sutherland Auditorium

Kathryn Ecklund

Sutherland Auditorium
Week of February 24
Alia Joy

Sutherland Auditorium

Timothy Muehlhoff

Calvary Chapel

Helen Mitchell

Sutherland Auditorium

Carrie Stockton

Sutherland Auditorium

Selected Biola Students, Staff, Faculty, or Alumni, Carly Micheal, Jermaine Brack, Crystal Hoyt St Louis

Sutherland Auditorium

Sun, Mar 1

NO Singspiration: Spring Break
Week of March 2
Mon, Mar 2

NO Monday With: Spring Break

Tue, Mar 3

NO Tuesday Talbot: Spring Break

Tue, Mar 3

NO Tuesday Fives: Spring Break

Wed, Mar 4

NO Wednesday With: Spring Break

Wed, Mar 4

NO AfterDark: Spring Break

Thu, Mar 5

NO: Thursday Fives: Spring Break

Fri, Mar 6

NO Biola Hour: Spring Break

Sun, Mar 8

NO Singspiration: Spring Break
Week of March 16
Wed, Mar 18

NO Wednesday With: Missions Conference Canceled

Wed, Mar 18

NO AfterDark: Missions Conference Canceled

Thu, Mar 19

NO Thursday Fives: Missions Conference Canceled

Fri, Mar 20

NO Biola Hour: Missions Conference Canceled
Week of March 23
Todd Pickett, Nancy Yuen, Chad Miller

Location pending
Week of March 30
Tiana Spencer

Location pending

Selected Biola Students, Staff, Faculty, or Alumni

Location pending
Week of April 6
Todd Pickett, Landon White

Location pending

Fri, Apr 10

NO Biola Hour: Easter Break

Sun, Apr 12

NO Singspiration - Easter Break
Week of April 13
Timothy Muehlhoff, Noreen Muehlhoff

Location pending