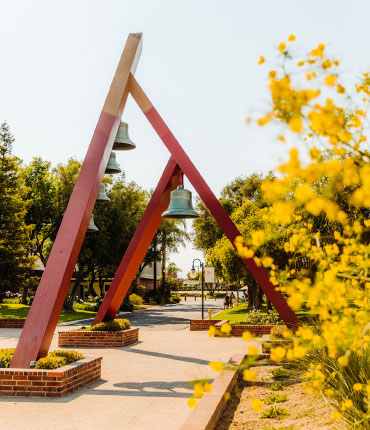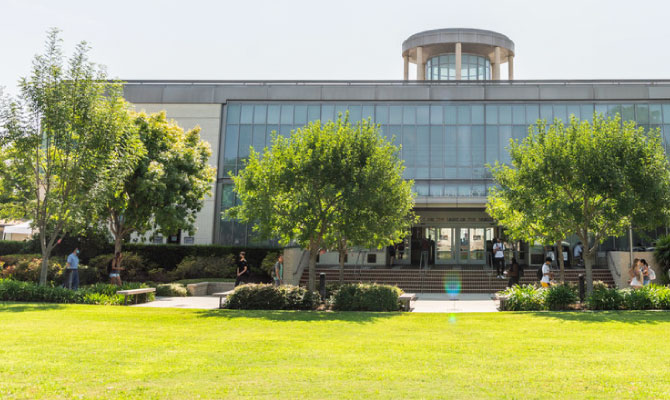 About
Biola University is a nationally ranked Christian university in the heart of Southern California. Founded in 1908, Biola offers biblically centered education, intentional spiritual development and vocational preparation within a unique learning community where all faculty, staff and students are professing Christians.
A leading Christ-centered university
Shaping the future, guided by grace.
As a leader in academic quality and innovation, Biola is consistently ranked among the nation's top Christian universities, known for leading degree programs in business, film, the sciences, theology and more. Biola's nine schools offer more than 300 academic programs at the bachelor's, master's and doctoral levels, enrolling more than 5,300 students at the La Mirada campus, online and in distance programs throughout the world.
---
Get to know us
Quick Facts
Enrollment
Biola's on-campus, online and distance programs enroll more than 5,300 undergraduate and graduate students from around the world.
Academic Reputation
U.S. News & World Report ranks Biola as a first-tier national university and on its selective list of universities with "Best Undergraduate Teaching." The Wall Street Journal includes Biola on its list of Top 50 Colleges for Student Experience.
Faculty
Biola's esteemed professors hold doctorates from some of the world's leading research universities, such as Cambridge, Caltech, Cornell, Stanford and Oxford. A 14-to-1 student-faculty ratio allows students to receive personal attention and mentoring.
Biblical Integration
Biola prepares students to "think biblically about everything," which is why most undergraduates complete 30 credits of Bible and theology classes — qualifying most for a minor in biblical and theological studies.
Location
Biola's 95-acre campus in La Mirada is less than 25 miles from beaches, Disneyland, the Hollywood Bowl and other iconic Southern California locations. Newsweek has named Biola one of "25 Great Schools With Great Weather."
Safety
Biola is consistently recognized for its leadership in campus safety. A 2019 analysis from Safe At Last placed Biola within the top 50 "Safest Colleges in America."
Financial Aid
Biola distributes more than $70 million in scholarships each year to students, and 100% of incoming, traditional Biola undergraduate students receive some form of aid. Student affordability was the highest priority in the university's recent $214 million fundraising campaign.
Diversity
Open Resources