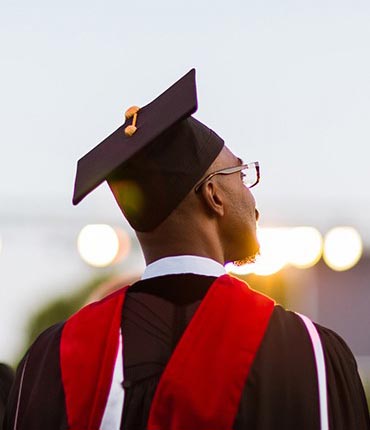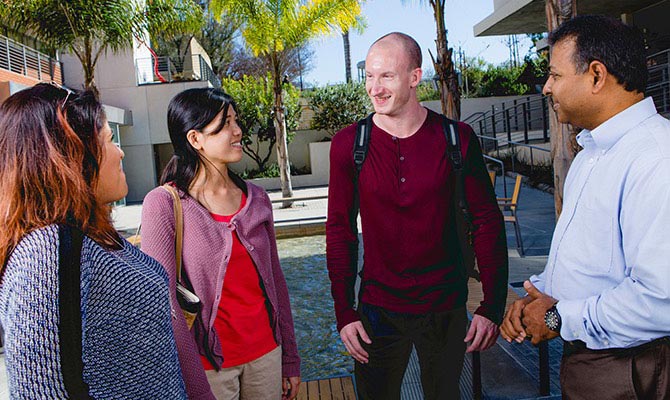 Graduate Education
Take the next step — in your education, your leadership, your career and your faith — as you learn from leading scholars in a supportive Christian community.

Higher education with a higher purpose
Advanced education to advance your calling.
Biola University offers a wide range of graduate programs — including master's degrees, doctorates, credentials and certificates — providing Christian students with advanced academic and professional preparation in such fields as psychology, theology, business, education, intercultural studies, and science and health.
Exceptional Education
Thriving Community
Biola University is home to a thriving graduate community — with graduate students comprising roughly one-third of the student body. Each year, nearly 2,000 graduate students enroll at Biola to be equipped in mind and character to impact the world for the Lord Jesus Christ.
Academic Excellence
As a comprehensive, nationally ranked university, Biola University offers 18 master's and eight doctoral degrees — each providing academic rigor, practical preparation, biblical integration and spiritual growth. Graduate education is offered in a range of formats to meet graduate students' needs, including on-campus, online, modular and at extension sites throughout the world.
Accreditation
Biola University holds institutional accreditation by the Accrediting Commission for Senior Colleges and Universities of the Western Association of Schools and Colleges (1961). In addition, the institution and certain of its programs are accredited by:
American Psychological Association (1980)
Association of Collegiate Business Schools and Programs (1977)
Association of Theological Schools (1977)
California Commission for Teacher Preparation and Licensing (1960)