Master of Arts in Education
School of Education

Overview
The Master of Arts in Education (M.A.Ed.) is a research-oriented graduate degree that prepares you to work in a variety of academic settings. With its emphasis on professional writing, research and theory, this program is ideal for you if you aspire toward educational leadership or further graduate work in a doctoral program. And with eight distinct concentration options, the M.A.Ed. allows you to choose a route that supports your specific educational background and career interests.
Depending on your concentration, the M.A.Ed. can be completed fully online or through a blend of on-campus and online courses.
Yes! Tell Me More!
Why Pursue a Master of Arts in Education?
Become a witness for Christ. As a Christian, you know that teaching is more than a career; it's a calling. Biola's academically rich, biblically integrated curriculum prepares you both to teach with excellence and model the love of Christ to your students and colleagues. Our faculty — who have served as teachers, principals, authors and curriculum developers — are professing Christians who care for your professional and spiritual growth, and share your passion about making an impact for Christ.
Advance in your educational career. The M.A.Ed. develops your professional writing, expands your understanding of educational theory and provides research opportunities — all of which prepare you for career advancement or pursuance of doctoral programs. The M.A.Ed. also explores literature for the justification of curricular development or a published research thesis.
Work around your busy schedule. The M.A.Ed. is designed with busy educators in mind. Online and evening courses make the program especially convenient for working teachers, professionals and students. Concentrations requiring fieldwork must be completed during school hours.
Explore different ways you can expand your education by viewing our Learning Opportunities page.
What Will I Study?
The program has three distinct elements: core coursework, concentration-specific coursework and a capstone experience. As part of the core, you'll have the opportunity to take such courses as the following:
Philosophy and Values in Schools and Society
Advanced Educational Psychology
Educational Research and Statistics
Advanced Curriculum and Instruction
Research in Culture and Intercultural Instruction
Professional Writing
Professional Development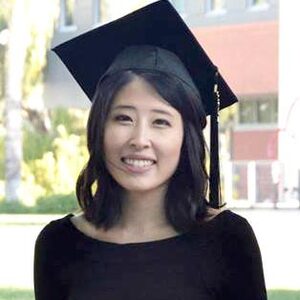 SOE prepared me with knowledge and positive attitude toward my work. I have been able to apply my knowledge to my work and to work with my coworkers and family daycare providers in positive manners. Also, I have been able to better understand and embrace difference cultures since I took classes focusing on dealing with families from different backgrounds.
Early Head Start Child Care Partnership Coach
M.A. in Education (Early Childhood) '17
2–3 years
Standard Duration
This indicates the standard duration of this program. Completion time may vary depending on transferred coursework and preferred courseload.
37–65
Total Program Credits
Every program at Biola University features rigorous academics, biblically integrated curriculum and vocational preparation.
WSCUC / ACSI / CTC
Accreditation
Biola University is accredited by the WASC Senior College and University Commission. Additional accreditations may apply to specific programs.
You may also be interested in