Online M.A. in P-12 Multilingual, Multicultural Education
School of Education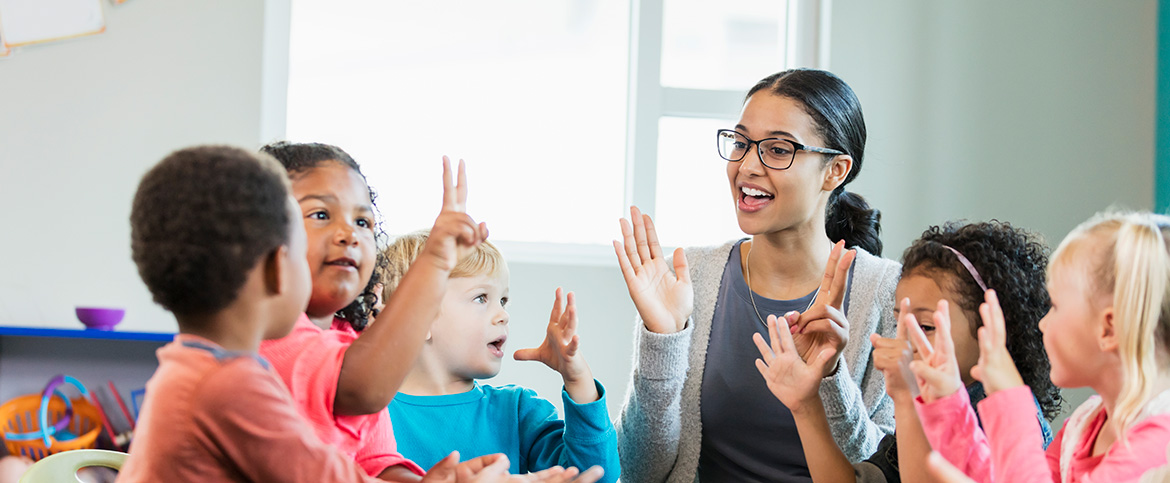 Overview
The fully online Master of Arts in P-12 Multilingual, Multicultural Education degree gives you the skills you need to work with students and families in today's diverse classrooms. Refine your own educational philosophy for multilingual and multicultural education while cultivating your intercultural competence to be an effective educator.
This graduate degree will equip you with best practices for teaching and working with P-12 multilingual, multicultural and immigrant students — and the ability to critically examine equitable educational practices from a biblical perspective.
Yes! Tell Me More!
Why Pursue a M.A. in P-12, Multicultural, Multilingual Education?
Serve and support multilingual, multicultural and immigrant families. Develop your skills as a compassionate, equity-minded educator for multilingual, multicultural learners and their families. Qualified teachers with cultural competence are vital to effectively serve today's global community.
Be certified as a bilingual educator. Choosing the bilingual authorization concentration enables you to apply for a bilingual authorization at the state level — qualifying you as a highly desired bilingual educator in the P-12 education system.
Integrate biblical wisdom into your classroom. Place your faith at the center of learning as a globally-minded educator who upholds a biblical worldview. Whether you teach in a multilingual classroom, develop curriculum or design community programs for a non-profit organization, broaden your opportunities for meaningful service.
Fit your coursework into your busy schedule. The fully online, asynchronous format of the program provides flexibility for working professionals, while still maintaining Biola's standards of academic excellence and mentorship from experienced, multicultural educators.
Explore different ways you can expand your education by viewing our Learning Opportunities page.
What Will I Study?
Your M.A. in P-12 Multilingual, Multicultural Education combines advanced core coursework in multicultural education with biblical integration courses and elected concentration courses. The program culminates in a capstone experience with your choice of action project or thesis. As part of the curriculum, you'll have the opportunity to take such courses as the following:
Multilingual and Immigrant Students and Families in School Communities
Current Issues in Multilingual and Multicultural Education
Latina/o diversity in the U.S. Context
Culture and Christianity
18 months
Standard Duration
This indicates the standard duration of this program. Completion time may vary depending on transferred coursework and preferred courseload.
30
Total Program Credits
Every program at Biola University features rigorous academics, biblically integrated curriculum and vocational preparation.
WSCUC / ACSI / CTC
Accreditation
Biola University is accredited by the WASC Senior College and University Commission. Additional accreditations may apply to specific programs.
You may also be interested in