For information on Biola University's coronavirus (COVID-19) response and updates, visit
biola.edu/coronavirus
.
About the School of Education

A Commitment to Education
The School of Education exists to train up those who desire to make an impact as educators in classrooms, administration buildings, homeschools, the mission field and beyond. Our wide selection of rigorous, biblically centered academic offerings — ranging from undergraduate and graduate programs to teaching credentials and certificates, as well as K–12 as well as homeschool education through our Eight-Week Clinic Courses for grades 1 through 6 — makes the School of Education the premier institution for advancing your knowledge in the field of education.
Whether you're an aspiring teacher, an experienced educator or current teacher looking to advance in your career, our unique blend of academic excellence and thoughtful mentorship will be sure to guide you to your goals. Throughout your studies, you'll benefit from engaging with our fully doctored, full-time faculty and different learning opportunities available to you through our strong relationships in the field, making your journey at the School of Education one full of meaning, growth and impact.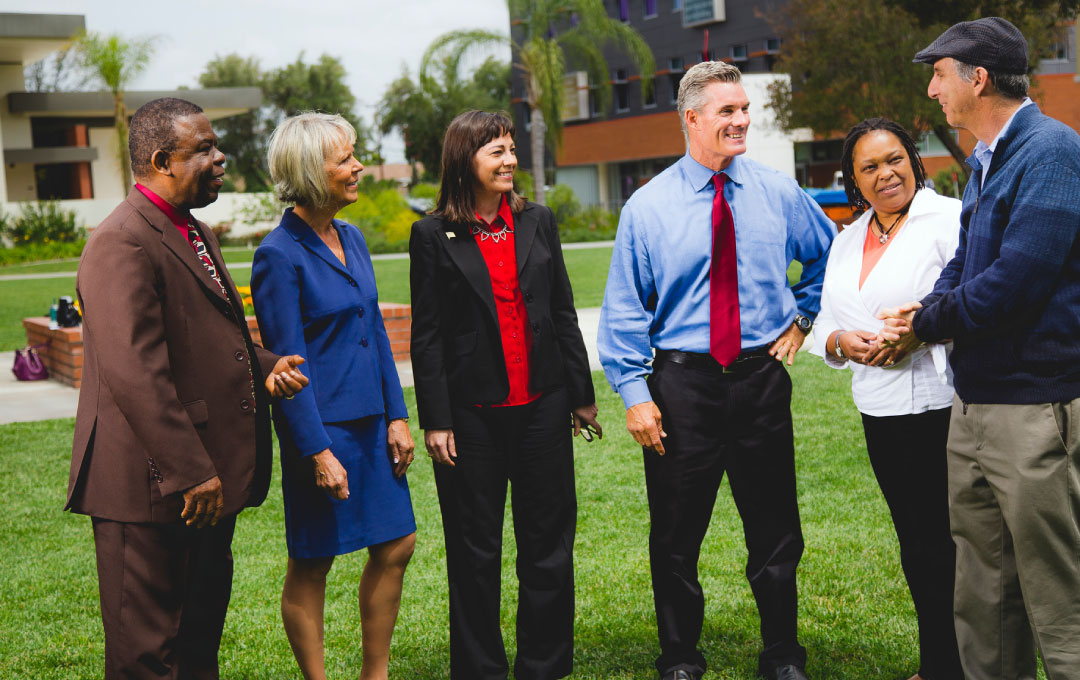 Our Faculty
The School of Education faculty is composed of longtime educators who are experts in the field. Our fully doctored, full-time faculty bring their extensive experience and dedication into the research they conduct, as well as to their commitment to continuing education and helping our students succeed. Learn more about our team and the industry-leading work they are doing.
Mission, History & Accreditation
Learn more about the mission of the School of Education, and find more details on our history and accreditation.
Contact Us
Have questions or want to learn more? Contact us for more information.