For information on Biola University's coronavirus (COVID-19) response and updates, visit
biola.edu/coronavirus
.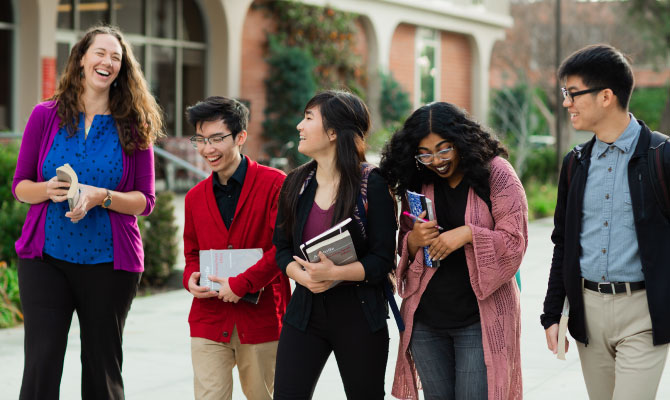 We Pursue the Good, the True and the Beautiful
The Torrey Honors Institute is the undergraduate honors program at Biola University. We bring together students with different backgrounds from all over the world in pursuit of a common goal.
At Torrey Honors, students read deeply from some of the best books ever written. They gather with close friends to spend hundreds of hours in discussion, searching out answers to big questions together — all while guided by a faculty mentor. And when they graduate, students enter a community dedicated to lifelong learning and pursuing Christ both personally and vocationally.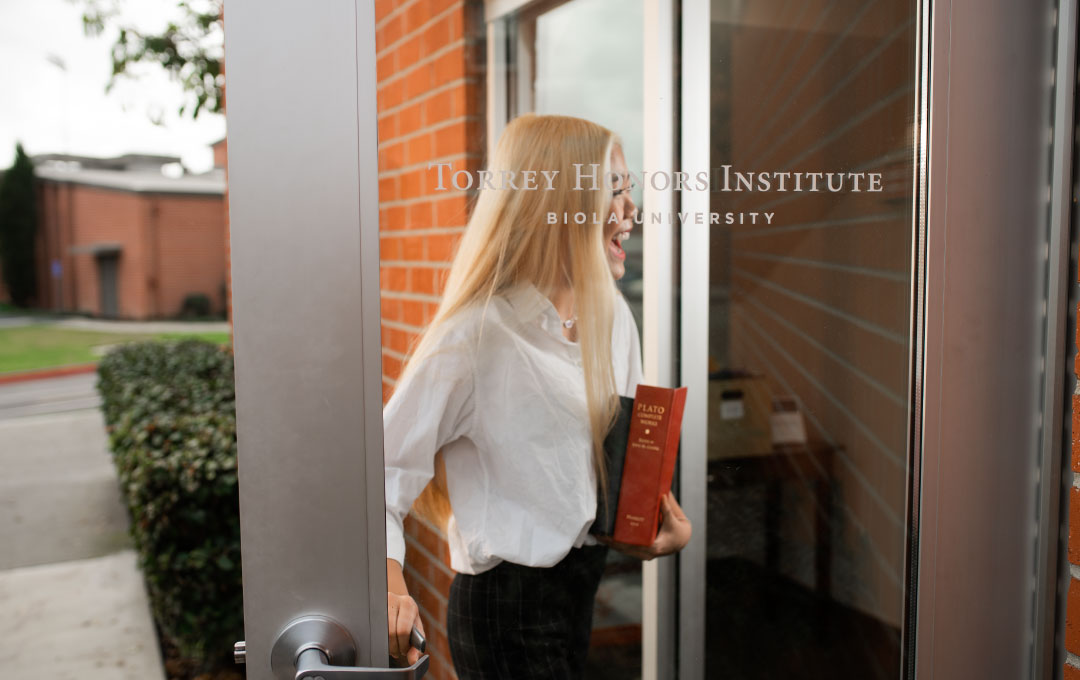 Integrated Education
Classical Learning For All Majors
Employers in all fields are looking for creative and adaptive thinkers. Leaders who can work collaboratively and think critically. That's why Torrey Honors is designed to fit with any Biola degree. As an alternate path for completing Biola's core curriculum requirements, Torrey Honors allows students to experience the best of classical learning — no matter their major.
See it in action
Torrey Honors and Biola's School of Cinema and Media Arts
Students who enroll in both the Torrey Honors Institute and the School of Cinema and Media Arts have access to a unique education designed to equip and train storytellers who can think critically, discern truth and communicate compassionately.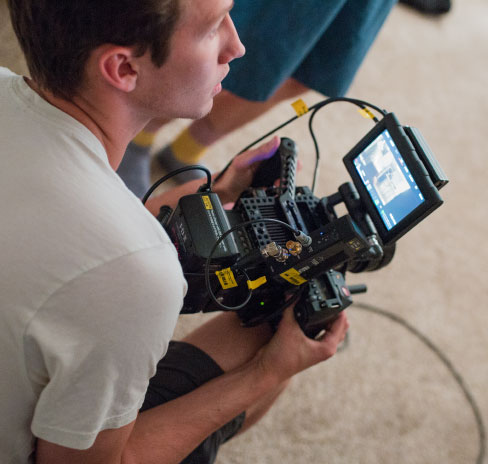 Contact Us
Have a question about the program or want to know more? Give us a call or send us a note.