Ready with the Word.
Reliant on the Spirit.
At Talbot School of Theology, be trained and transformed to follow Christ's calling on your life.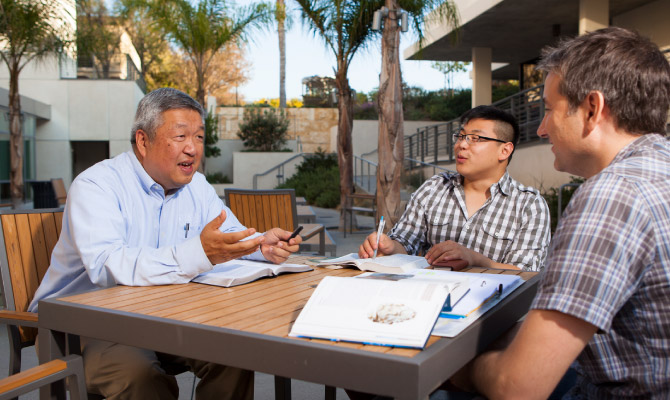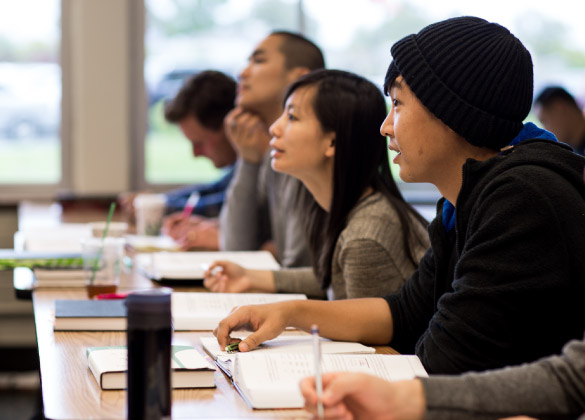 At Talbot School of Theology, prepare for a lifetime of gospel-centered, Spirit-led ministry. Delve deeply into Scripture. Be refined in character. Develop practical skills to bring God's truth and love to a world in need. With programs online, in Southern California and worldwide, Talbot offers flexible, trustworthy seminary training to equip you for your calling.
Prepare for Life
Pursue Your Calling
The time you spend at Talbot will equip you for a lifetime of faithful study and service.
Here's what you can expect from your education.
Think Biblically About Everything
Talbot's expert faculty and carefully designed curriculum ensure that you receive a solid biblical foundation. You'll study with reputable scholars and theologians. You'll become familiar with influential Christian thinkers of the past and present. And you'll learn the skills needed to faithfully interpret and apply God's Word to all areas of life.
Be Spiritually Transformed
Live and Proclaim the Gospel
Become a winsome, thoughtful representative of the gospel — shaped by professors who model how to serve the church, engage the culture and navigate real-life ministry challenges. Within our diverse, multidenominational community, you'll be strengthened for any vocation — joining thousands of Talbot alumni living for the cause of Christ.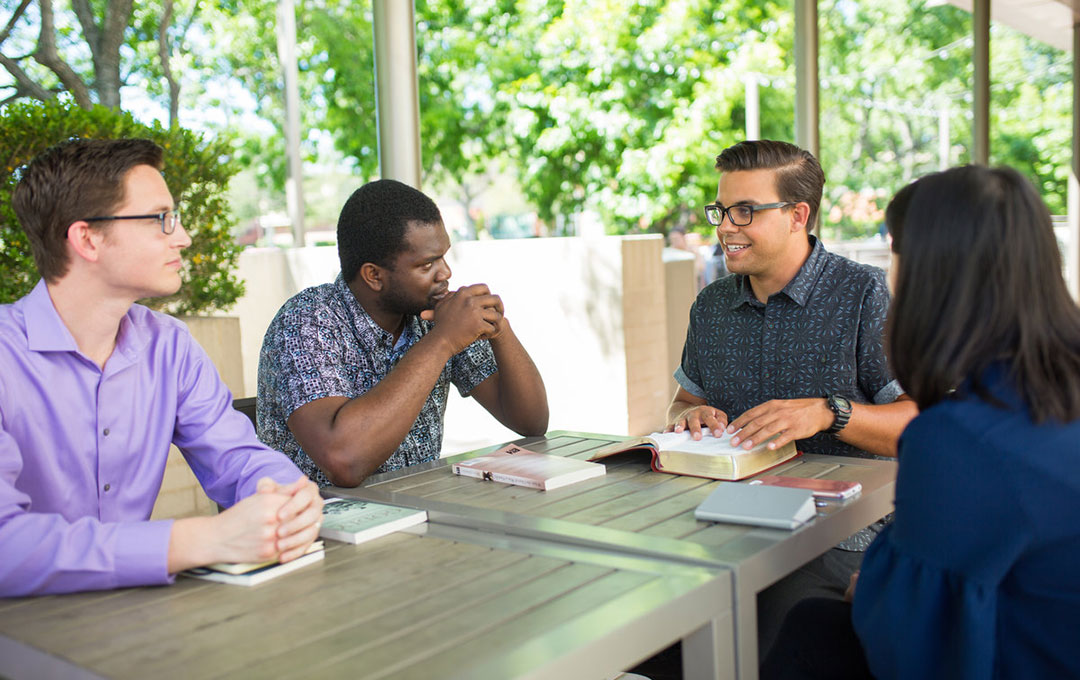 Choosing a Seminary
Watch Kyle Strobel, assistant professor of spiritual formation, discuss the factors to consider when deciding on whether and where to pursue a seminary education.
Talbot's weekly podcast offers thoughtful Christian insights on issues facing today's church and culture. Learn how to faithfully engage with cultural trends and current events.
Talbot's faculty blog provides solid biblical scholarship and Christian perspectives on topics including biblical studies, theology, philosophy and spiritual formation.
Talbot Magazine, published twice a year, features biblical and theological commentary from Talbot professors, as well as news and updates from the Talbot community.
Contact Us
Phone:
(800) 652-4652
Location:
Myers Hall, Room 200 (Building 47)
Published by this School