For information on Biola University's coronavirus (COVID-19) response and updates, visit
biola.edu/coronavirus
.
News and Events

Latest News
A dear friend of Biola University and Talbot School of Theology, our brother, God's child and a defender of the faith, Ravi Zacharias, is being remembered around the world.

Professor Doug Huffman is an evangelical consultant on "The Chosen."

Students will be equipped for licensure as marriage and family therapists in the state of California upon completion of the biblically integrated program.

Students will study the interpretation of Scripture through great books.

"Jonathan Edwards: An Introduction to His Thought" released earlier this year

Clay Jones recently released the book "Why Does God Allow Evil?: Compelling Answers for Life's Toughest Questions"

Professor Joanne Jung's new book on the spiritual discipline of "conferencing" to be released in June

Josh and Sean McDowell teamed up to update Josh McDowell's book "Evidence That Demands A Verdict"

Both programs join Talbot School of Theology to form a strengthened academic partnership.
Join the Conversation
Talbot School of Theology aims to help you think well about important issues facing Christianity and culture. As you seek to follow Jesus and faithfully respond to challenges to the faith, we're dedicated to providing you with trustworthy resources through our blog, podcast and magazine.
Talbot's weekly podcast offers thoughtful Christian insights on issues facing today's church and culture. Learn how to faithfully engage with cultural trends and current events.
Talbot's faculty blog provides solid biblical scholarship and Christian perspectives on topics including biblical studies, theology, philosophy and spiritual formation.
Talbot magazine, published twice a year, features biblical and theological commentary from Talbot professors, as well as news and updates from the Talbot community.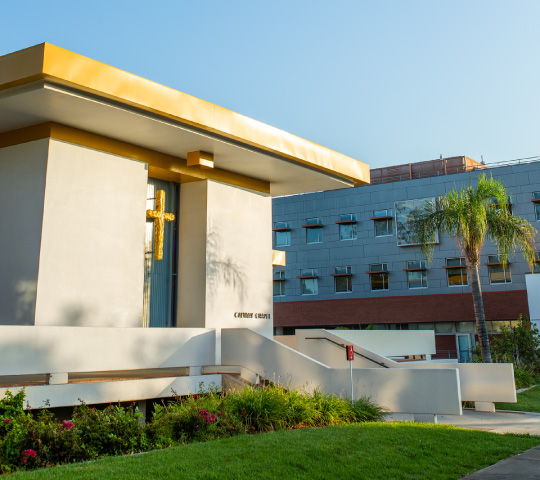 Talbot Chapels
Talbot's weekly chapels are open to students and staff members, offering a space to learn and reflect. Our chapels highlight preaching and teaching from seminary faculty, visiting pastors and ministry leaders, and we also provide recordings of past events.