Online Seminary Programs

We've built a seminary program with the same commitment, faculty and curriculum as our on-campus programs with you, the online learner, in mind.
Accessible, Engaging and Transformative
We know you can't hit pause on your family, ministry and work commitments. Our online programs enable you to gain an exemplary seminary education that works with your busy schedule and equips you for effective ministry within the community God has placed you.
Join like-minded students in a dynamically interactive community under the mentorship of our excellent faculty. No matter your degree program, you will find your time with us to be intellectually, vocationally and spiritually transformative.
Talbot Online at a Glance
Application Deadlines
Fall Semester: July 1
Spring Semester: November 1
Average Class Size
10–15 students in program courses
20–30 students in core courses
Average Time Studying per Week
10–12 hours per week, per course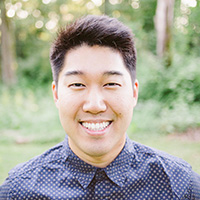 As a husband and dad with three young children, I'm so thankful for the flexibility that Talbot's fully online M.A. Theology program offers. It has given me the space to take care of things at home while also allowing me to engage in robust theological study. I was pleasantly surprised at how easy it's been to engage with my professors and collaborate with classmates online. Thanks to this program, I feel more equipped than ever to step into vocational ministry.
Brian Hahn
MA Theology - Seattle, Washington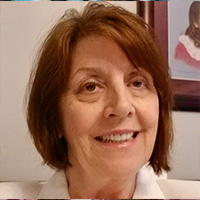 The opportunity to be taught by professors who are currently adding to knowledge in their field is quite exciting. The quality of the education, the online tools and Biola's support team make you feel like you are right on campus. I am already incorporating what I have learned into interactions with others for Gospel progress.
Jane Gropp
MA Philosophy - Lexington, Massachusetts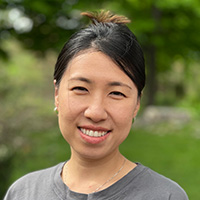 My time at Talbot has been one of tremendous spiritual growth. Each course has been challenging and has tapped into places of my heart that I've never looked at before. While I've not met my classmates in person, the professors create an atmosphere that allows us to engage in thoughtful and encouraging conversations online. I'm grateful for the opportunity to be studying at Talbot and look forward to the doors the Lord will open for me upon graduation.
Eden Hong
MA Theology - Farmington Hills, Michigan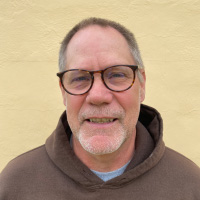 I found the content and rigor of the courses to exceed my expectations. The professors were fully engaged. The coursework was thorough and the video lectures were excellent. I got to know the professors, developing strong and meaningful friendships. I also got to know fellow students since it was common to be taking the same courses together. Most of all, the program provided me with the background, tools and confidence to do further graduate work in New Testament studies, which I will do at one of the most prestigious universities in the world.
Brent Beckman
MA New Testament - White Sulphur Springs, Montana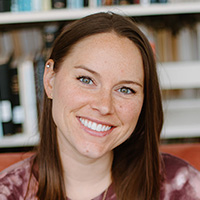 My time at Talbot has been both academically rigorous and spiritually transformative. All recorded lectures, reading materials and written assignments have been given with intentionality. The professors are second-to-none: they encourage deep, difficult, theological questions from the class, and provide meaningful perspective for contemplation –– all while praying for their students' spiritual growth! My professors have encouraged, directed and challenged me every step of the way. The time I have spent at Talbot has been vital in pursuing God's call, and has been worth every minute of work, and every cent of financial investment.
Brittany Dicus
Biblical and Theological Studies Certificate - Minneapolis, Minnesota
Intentionally Designed Courses
Our online courses utilize lecture videos recorded in our studios and are built by qualified instructional designers. We keep the unique needs of online students in mind, designing courses that are engaging, user-friendly and suited to online learning.
A Connected Community
We believe that learning should never be done in isolation. Not only will you have personal access to our exemplary faculty in your courses and virtual office hours, but you will be connected to a community of peers in your interactive online courses. Many of these connections occur through video conferences.
Strong Student Support
You'll have a support team dedicated to your success. We are here to answer administrative questions, help you with degree planning and course registration. From the moment you become a student until you graduate, we'll be here to help guide you to the finish line.

How much does the online program cost?
The current cost per credit will depend on your program. To find the total number of credits required for your program of interest, explore the specific program pages since the number of credits may vary.
Are there scholarships and financial aid available?
Yes, scholarships and financial aid are available! Learn more about what aid is available for online graduate students.
Sample Courses
Talbot Online utilizes the Canvas learning management platform. Get a taste of what our online courses are like by checking out the sample courses below.
Beginning Greek
Sample: TTNT 501
Apologetics
Sample: TTPH 602
Christ, Humanity, Sin Salvation
Sample: TTTH 522
Graduate Admissions
International Graduate Admissions