Talbot offers online and hybrid (a combination of on-campus and online courses) programs that will equip you academically and spiritually to fulfill your calling — without needing to hit pause on your current vocation or ministry. While staying rooted in your community, you can study with the same expert professors you would find on our campus and take classes designed to be just as substantive and rigorous as any of our on-campus courses.
Fully Online Programs
Talbot offers accredited online theology degrees and an online certificate, so you can get the education you need while meeting the demands of your current life and vocation. Discussions and other interactions all happen online. There are no "in-person" meetings.
Hybrid Programs
Talbot's hybrid degrees allow you to spend some time on campus combined with online courses, so you can have both the in-person experience and the flexibility of studying from home. There will be times during the course when you will meet in-person with your classmates and professor on campus, just like coming to class. These in-person meetings are most often kept at a minimum (usually as little as twice a semester) and you'll know at registration when the meetings are. Required meeting times will be listed in the course information in myaccount.biola.edu.
Sample Online Course Videos
Our online courses feature video lectures, discussions and live video conferences that connect you with your professors and peers. Get a preview of what you can expect by watching our sample videos.
Why Choose Online Education at Talbot?
Student Support
As an online Talbot student, you'll have the support of a success coach throughout your journey. Whether you have questions about financial aid, which classes to take or who to contact in IT, Biola's Office of Student Success will be there to help.
A Connected Community
We believe that learning should never be done in isolation. Not only will you have personal access to our exemplary faculty, but you will be connected to a community of peers in your interactive online courses.
Accredited Education
Not all online programs are created equal. Talbot is accredited by the WASC Senior College and University Commission and the Association of Theological Schools, the internationally recognized accrediting body of seminaries in the United States and Canada.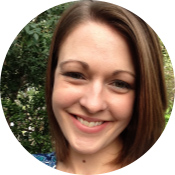 My Talbot online class experience produced intentional connection, flexibility in accomplishing the academic assignments and rich sharing in community from brothers and sisters across the U.S.
Rachel M.
Statistics
Talbot is dedicated to offering you an education that's flexible, helping you meet the demands of your busy personal and work life — and it shows in the numbers. See some quick facts about our online and hybrid programs.
10 Hybrid online and on campus programs
20 Average number of Talbot students per online course
300 Average number of Talbot students enrolled in an online courses each term
Need More Information?
See our Frequently Asked Questions page for more details.