Master of Arts (Bible Exposition)
Talbot School of Theology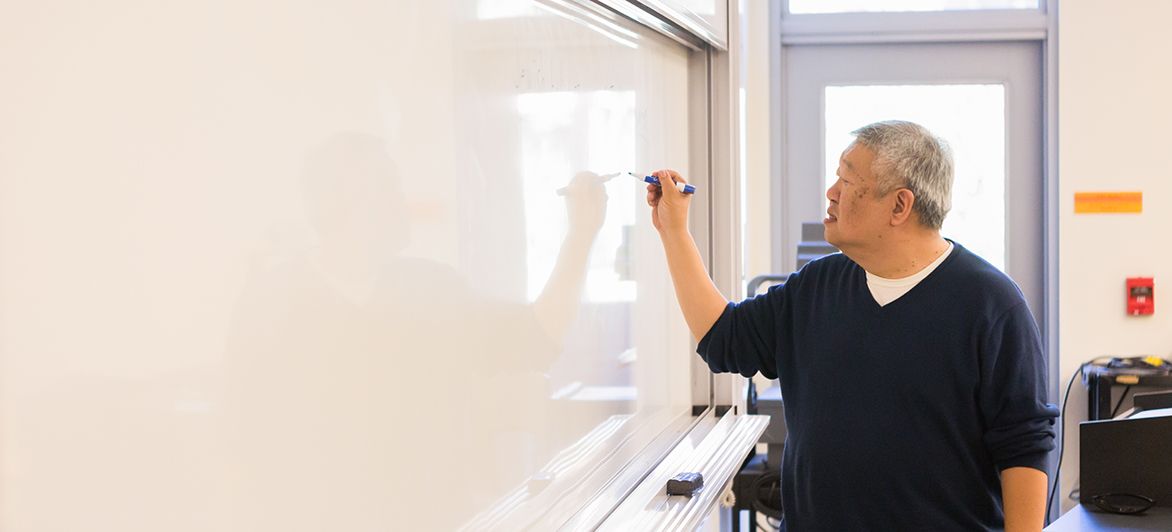 Overview
The Master of Arts with a concentration in Bible Exposition — available fully online, on campus or in a blend of both formats — offers you an academically rich, spiritually transformative study of the Scriptures that prepares you for a wide range of vocational callings.
Through this highly flexible program, you'll experience a deep dive into both the Old and New Testaments, including each book's history, genre, purpose and cultural background. As you develop skills in exposition and teach, you'll become proficient at interpreting and applying passages by understanding their genre, ancient meaning and modern significance.
Yes! Tell Me More!
Why Pursue Bible Exposition at Talbot?
Broaden Your Knowledge of the Scriptures. Talbot's Bible exposition concentration offers a broad, yet deep, study of the Bible. In addition to the core biblical and theological courses, the concentration includes two courses on the historical, cultural, archaeological and geographical backgrounds of the Old and New Testaments. The program is also designed to be highly flexibile and customizable — with 18 elective credits of your own choosing.
Enhance Your Skills in Biblical Interpretation. The Bible exposition concentration includes an elementary course on biblical languages, which provides you with a basic understanding of Greek and Hebrew and an understanding of how to use various Bible study tools. The language principles you learn will significantly enhance your ability to faithfully interpret the Bible.
Apply Your Learning to Your Ministry. Be equipped to take what you have learned and share it with others. This program includes a course on teaching Scripture — from exegetical study to life-changing application — so that you are equipped to effectively teach the Bible to your small group, Sunday school class or teaching ministry.
Prepare for Further Academic Study. Talbot's rigorous academic program equips you for further academic study and preparation for doctoral studies. Your course of study concludes with a capstone class that gives you the opportunity to work with a professor on a final paper that integrates scriptural exegesis, scholarly research and reflection on implications for the Christian life and the church's public witness to the world.
For more reasons to choose Talbot School of Theology for your education, see the Why Talbot? page.
What Will I Study?
Each of Talbot School of Theology's Master of Arts programs include a core of biblical and theological foundation courses, the Spiritual Formation Core, an area of academic specialization, and additional elective courses.
2–4 years
Standard Duration
This indicates the standard duration of this program. Completion time may vary depending on transferred coursework and preferred courseload.
49
Total Program Credits
Every program at Biola University features rigorous academics, biblically integrated curriculum and vocational preparation.
WSCUC / ATS
Accreditation
Biola University is accredited by the WASC Senior College and University Commission. Additional accreditations may apply to specific programs.
You may also be interested in