Master of Arts (New Testament)
Talbot School of Theology

Overview
The Master of Arts with a concentration in New Testament — available fully online, on campus or in a blend of both formats — offers you a deeply academic and practical study of the New Testament, including extensive training in the Greek language.
Whether you are pursuing church-based ministry, advanced academic study or a desire to deepen your understanding of the Scriptures, this degree will provide you a thorough grounding in the language and literature of the New Testament. You will learn from Talbot's top-notch faculty, which includes several leading New Testament scholars who have authored widely referenced commentaries and works. Meanwhile, your education in biblical Greek and the historical-cultural setting of the New Testament world will equip you with a strong foundation for further academic study, while also preparing you to bring the biblical text to life.
Yes! Tell Me More!
Why Pursue New Testament Studies at Talbot?
Expand Your Knowledge of the New Testament World. Uncover more about the New Testament as you learn about the historical and cultural background of first-century Judaism and the Greco-Roman world, in addition to becoming competent in the Greek language. The program will familiarize you with current issues in New Testament studies and enable you to provide relevant, biblically informed perspectives to those seeking a better understanding of Scripture.
Develop Biblical Interpretation Skills with Thorough Training in Greek. As you develop skills in biblical interpretation, you will also gain a deep appreciation for the value of studying Koine Greek for a better understanding of God's Word. Through a rigorous study of Greek language and exegesis, you will grow confident and competent in interpreting various genres, particularly the Gospels and Epistles.
Learn from Reputable New Testament Scholars. Talbot's highly regarded New Testament program is supported by the strength of its faculty, all of whom demonstrate expertise in New Testament scholarship. Many of Talbot's New Testament professors serve as editors, authors and contributors to widely used commentaries, including the Zondervan Exegetical Commentary, NIV Application Commentary and Exegetical Guide to the Greek New Testament.
Prepare for Further Academic Study. Talbot's rigorous academic program equips students for further academic study and preparation for doctoral studies. A concentration in the New Testament will help keep you informed about current issues in New Testament studies and equip you in providing reasonable, informed perspectives on critical discussions.
For more reasons to choose Talbot School of Theology for your education, see the Why Talbot? page.
What Will I Study?
Each of Talbot School of Theology's Master of Arts programs include a core of biblical and theological foundation courses, the Spiritual Formation Core, an area of academic specialization, and additional elective courses.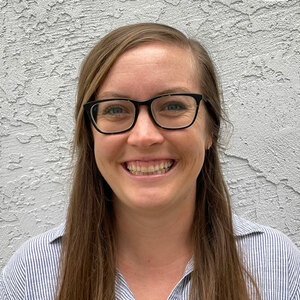 My time at Biola gave me the theological foundation needed... and the ministry skills I need to be able to meet our customers and ministry partners where they are and care for them as whole people rather than just seeing my role as a purely business one.
Event Sales Coordinator at 10ofThose.com
New Testament, M.A. '20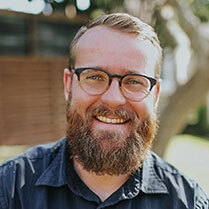 Aside from my church, there is no other institution to which I feel a greater attachment and a greater appreciation.
Pastor and Adjunct Professor
New Testament, M.A. '11
2–4 years
Standard Duration
This indicates the standard duration of this program. Completion time may vary depending on transferred coursework and preferred courseload.
49
Total Program Credits
Every program at Biola University features rigorous academics, biblically integrated curriculum and vocational preparation.
WSCUC / ATS
Accreditation
Biola University is accredited by the WASC Senior College and University Commission. Additional accreditations may apply to specific programs.
You may also be interested in