Master of Arts in Christian Ministry and Leadership (Ministry & Leadership)
Talbot School of Theology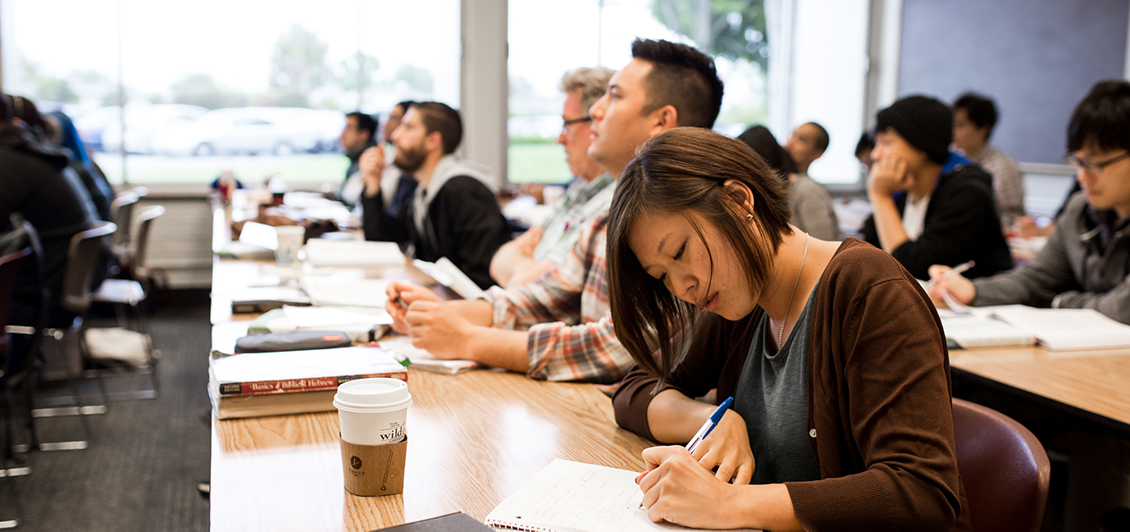 Overview
The Master of Arts in Christian Ministry and Leadership with a concentration in Ministry and Leadership is a professional degree program — offered on campus, online or in a hybrid format — designed to solidify your biblical foundation while tailoring your degree through your choice of electives in leadership and management, intercultural ministry and specialized ministry skills.
Through this program you will dive deep into Scripture and receive hands-on training from faculty currently serving in ministry roles. No matter your background — whether you are an executive pastor, parachurch ministry leader, church planter, or simply a member of a church looking to serve as a leader — you'll be prepared to relate your theological understanding and personal spiritual formation to your vocation. You will also be equipped to lead through the mentorship you receive from faculty members, who will spiritually and practically guide you in your academics, vocation and faith.
Yes! Tell Me More!
Why Study Christian Ministry and Leadership at Talbot?
Be Equipped to Practically Apply Theology to Your Ministry. At Talbot, the pragmatic teaching and mentorship you receive will help transform your current ministry. This program will help you gain a deep understanding of theology while also sharpening your relational skills, preparing you to serve and engage with your community.

Tailor Your Degree for Personalized Learning. This concentration allows you to customize your learning by selecting six courses (18 credits) from areas in leadership and management, evangelism, missions, intercultural ministry, and ministry skills. In addition, two of these courses (6 credits) can be taken through Biola University's Crowell School of Business and Cook School of Intercultural Studies.

Learn from the Bible Experts. Learning goes beyond the classroom setting. All the courses in this concentration have aspects of hands-on training taught by our distinguished faculty members. Our professors are respected evangelists, preachers and leaders in their various ministries, and their humility to continuously learn from the Word of God and expertly teach others will empower you on your own academic and spiritual journey.

Build and Broaden Your Professional Network. Southern California is bustling with churches, ministries and many opportunities to build your professional connections. Even for students taking classes in an online format, you will be able to expand your personal and ministry network. In addition to connecting with faculty and students in your courses, there will be opportunities to connect with the larger community of faculty and students that will encourage you and hold you accountable as you pursue your degree, serve in your ministry and grow in your faith.

What Will I Study?
Talbot School of Theology's Master of Arts in Christian Ministry and Leadership programs include a core of biblical and theological foundation courses, the Spiritual Formation Core, an area of practical ministry specialization, internships and elective courses.
2–4 years
Standard Duration
This indicates the standard duration of this program. Completion time may vary depending on transferred coursework and preferred courseload.
49
Total Program Credits
Every program at Biola University features rigorous academics, biblically integrated curriculum and vocational preparation.
WSCUC/ATS
Accreditation
Biola University is accredited by the WASC Senior College and University Commission. Additional accreditations may apply to specific programs.
You may also be interested in