M.A. in Intercultural Studies
Cook School of Intercultural Studies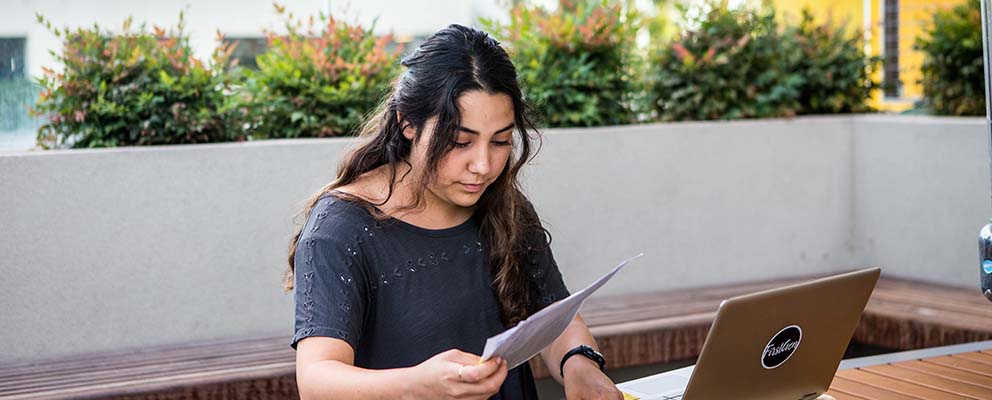 Overview
Biola's Master of Arts in Intercultural Studies is designed to prepare students for a variety of careers in cross-cultural and multicultural work environments and ministries. Students will gain a solid understanding of the dynamics of living, working and communicating the gospel in cultures different from their own, and how to apply that knowledge to their respective ministries and professions.

Yes! Tell Me More!
Specializations
Community Development
Intercultural Education
Intercultural Studies
Missiology
Peace and Conflict Transformation
Why Study Intercultural Studies at Biola?
For more than 100 years, Biola University has been committed to developing godly leaders who will carry out the Great Commission in life, work, and ministry. Biola's M.A. in Intercultural Studies will give you the resources to understand, connect and communicate with others in cultures different from your own, and clearly impart the gospel in a variety of cross-cultural and multicultural contexts. As a student of this program, you will:
Become Effective. As you refine your skills in cross-cultural work, your effectiveness in your work and ministry will increase and inspire others to grow deeper in their faith and relationships with others.
Sharpen Your Focus. A wide variety of elective courses affords you the opportunity to sharpen your focus of study on specific areas of cross-cultural work and ministries such as church planting, community development, TESOL and translation.
Learn at Your Own Pace. The program is designed to give you the flexibility to complete your program in-person, online or a combination of both. This model will allow you to continue to work in your field while you focus on taking your education to the next level.
Elevate Academically. Your research and writing skills will be refined as you dive deeper into your courses and learn how to thoughtfully analyze a variety of cross-cultural issues.
Transform Spiritually. Cultivating your spiritual growth is an integral part of this program. In order to increase the effectiveness of your spiritual leadership, you will be challenged to strengthen your godly character, elevate your personal standards of integrity and morality, and foster your passion for human rights, justice, and the reconciliation of humanity with their Creator.
What Will I Study?
The M.A. in Intercultural Studies can be completed in 18 months (full-time) — 12 months if completing the accelerated program — or spread over the course of several years, allowing you the flexibility to continue to work and serve in ministry. You will also have the opportunity to add specializations to your degree such as Missiology, Community Development, Intercultural Education and Peace and Conflict Transformation. Regardless of the specialization you choose, you can look forward to engaging in core courses like:
History of the World Christian Movement
Theology of Missions
Economic Anthropology
Cross-Cultural Leadership
Culture Change
2 years
Standard Duration
This indicates the standard duration of this program. Completion time may vary depending on transferred coursework and preferred courseload.
30–39
Total Program Credits
Every program at Biola University features rigorous academics, biblically integrated curriculum and vocational preparation.
WSCUC
Accreditation
Biola University is accredited by the WASC Senior College and University Commission. Additional accreditations may apply to specific programs.
Career Paths
Graduates of this program have gone on to work for mission agencies, universities, churches and international businesses. While a degree in Intercultural Studies can open up many avenues, here are a few possible career paths to consider:
Intercultural or Multicultural Business Leader
Missionary
Cross-Cultural Church Leader
Mission Administrator
Community Development Worker
Missions Pastor
Youth Minister
English Ministries Pastor in Multi-Ethnic Churches
You may also be interested in
Talbot School of Theology