Doctor of Intercultural Studies
Cook School of Intercultural Studies
Overview
Biola's Doctor of Intercultural Studies program further equips those currently engaged in a cross-cultural or multicultural setting by deepening their understanding and application of lessons from history, theology and the social sciences. Graduates of this program may continue in their present vocational placement or step into various teaching positions and leadership roles. The program may be completed wholly on campus and up to 50 percent in Thailand or online.
Yes! Tell Me More!
Why Choose the Doctor of Intercultural Studies at Biola?
The Doctor of Intercultural Studies (DIS) degree is a practitioner's degree designed to enhance people, partnerships, and publications that advance the mission's enterprise in scholarship, spirituality, service and sacrifice through the critical strategizing of three cross-disciplines: church history, theology, and the social sciences. As a student of this program, you will:
Demonstrate an understanding of important theories and theorists relevant to one's research area and/or ministry context.
Construct new applied understandings explaining how the student can improve vocational engagement outcomes.
Demonstrate a mastery of important theoretical constructs in missiology applied to the student's vocational engagement.
Discuss and analyze the integration of one's faith commitments, theological understandings, and pertinent educational convictions.
Exemplify rigorous scholarship accompanied by Christ-honoring professionalism in all scholarly activities.
What Will I Study?
In order to foster the university's emphasis on developing critical thinking and encouraging sound Biblical faith, the course offerings for this program are highly integrative in nature. You will be challenged to critically evaluate and test various theoretical models, subject them to theological and Biblical examination, and apply those concepts for the purpose of service and ministry in the world. As a D.I.S. student, you will engage in courses such as:
Orientation to Graduate Intercultural Studies
Intercultural Communication
History of the World Christian Movement
Culture and Transformation
Cross-Cultural Leadership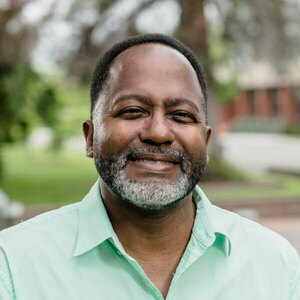 Those considering the Ph.D. program at CSICS will find the program challenging and Christ-centered. Scholarly research aligns with spiritual discernment and a commitment to proclaiming the gospel of Jesus Christ.
Pastor and Church Consultant
Intercultural Studies, Ph.D. '21
4.5-5.5 years
Standard Duration
This indicates the standard duration of this program. Completion time may vary depending on transferred coursework and preferred courseload.
40
Total Program Credits
Every program at Biola University features rigorous academics, biblically integrated curriculum and vocational preparation.
WSCUC
Accreditation
Biola University is accredited by the WASC Senior College and University Commission. Additional accreditations may apply to specific programs.
Career Paths
As a student of Biola's Doctor of Intercultural Studies program, you will be equipped for intercultural services through advanced study, training, and research. While this program of study can lead to a variety of career paths, here is a sample of a few of the many doors that may open to you with this degree:
Mission Organization Leader
Missionary
Professor in a non-Western setting
Missions Pastor
Pastor
CEO/Founder of a Missions Organization
Business Founder/CEO
CEO of an International Business