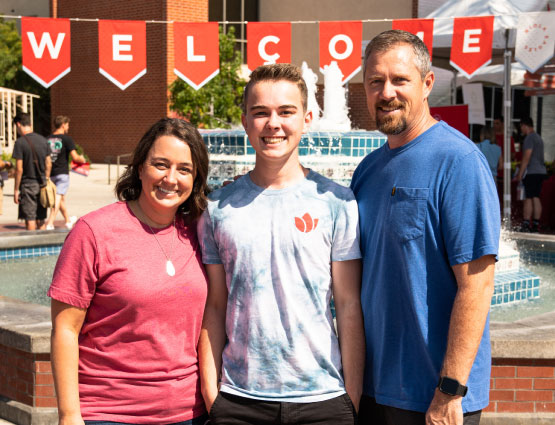 Guidance for Parents and Families
As you weigh your student's options for college, explore how Biola University can equip them to thrive throughout their college experience, career and life.
Four Reasons to Choose Biola
As a parent, family member or supporter of a prospective college student, you play an important role in the college search process. Hear from President Barry H. Corey — a parent of three Biola graduates — on four of the top reasons why families choose a Biola education.
---
Common Questions from Prospective Parents and Families
Important Dates
Date
Step
July 1
Biola application opens
November 30
First early action application deadline (decisions released by January 15)
December 31
FAFSA opens. File this as early as possible in order to get a timely, accurate estimate of your financial aid award.

January 15
Second early action application deadline (decisions released by February 15)
March 1
Regular application deadline
April 2
Cal Grant GPA verification form is due (California residents only).
Recommended deadline to file the FAFSA.
May 1
National Decision Day (when students notify Biola of their intent to attend)
Note about application deadlines: Some programs have different application and notification deadlines and may require a separate application. For information, please visit application steps for Snyder School of Cinema and Media Arts, Torrey Honors College, Conservatory of Music, the Nursing Program, and the Stewart Science Honors Program.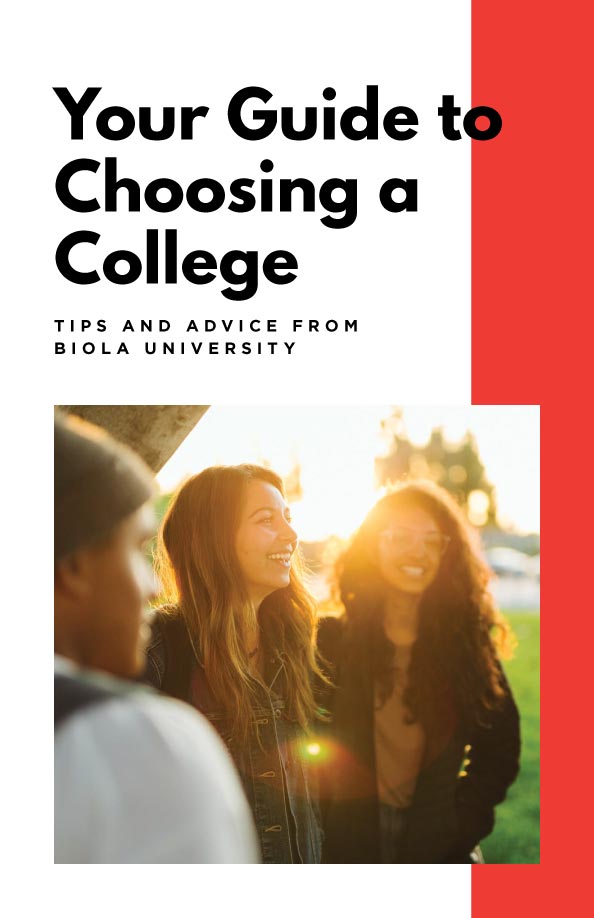 Your Guide to Choosing a College
Figuring out where you want to go to college — let alone what you want to study or how to get scholarships — can be a daunting process. But it doesn't have to be! "Your Guide to Choosing a College" is a free, easy-to-read resource that helps Christian students and parents understand everything you need to know for your college search.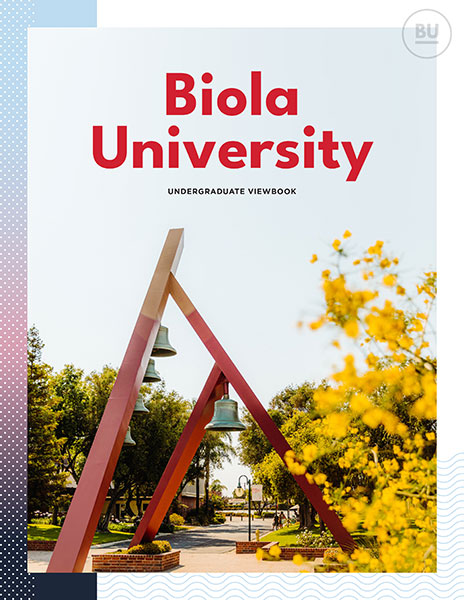 Take a Closer Look
Explore Biola's undergraduate viewbook for a more detailed look at our academics, spiritual life, location, campus atmosphere, outcomes and more.