What's Next
Count Me In!
Confirm your enrollment at Biola by completing the following as soon as possible. Priority will be given to students who submit their deposits by December 1 for Spring semester and May 1 for Fall semester.
My Checklist
Once you've confirmed your enrollment at Biola, prepare for your first semester by completing the following:
Biola Email Account
Once you submit your enrollment deposit, you must set up your personal Biola email account here.
After you have submitted your enrollment deposit, all Biola communication will come to you through your Biola email.
Financial Aid
Down Payment
Health Insurance
Biola requires all students to have health insurance. During registration you will have the option to purchase health insurance from Biola if you are not already covered.
Health Forms
Final Transcripts
Due prior to final enrollment. Must be mailed directly from your high school to Biola and must have your graduation date posted on it. If you are a transfer student, all previous college and high school transcripts are due prior to final enrollment. Must be submitted directly from the issuing institution to Biola. Please note that official transcripts are required to receive credit for transfer coursework and to determine correct loan eligibility.
Students may contact his or her admissions counselor for further questions about this item. The office of Undergrad Admissions may be reached at 562-903-4752.
Student Orientation
If you have any questions, please contact the Office of Admissions at 1-800-OK-BIOLA.
Congratulations on your acceptance to Biola University!
As you continue your journey toward becoming a Biola student, our What's Next page will help you every step of the way. Click the menu items above for more information on the next steps needed for enrollment and to find answers to some of your key questions.
Note from the Vice President of Enrollment Management:
Welcome to the rich tradition and heritage that is Biola University. For over 100 years our graduates have been challenged to become academically competent and courageously faithful. Now it is your turn to be equipped in mind and character, challenged academically and invested in spiritually.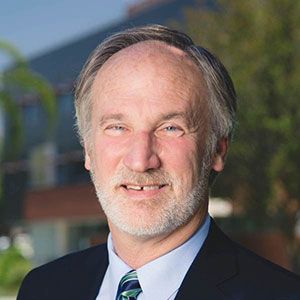 Greg Vaughan
Vice President of Enrollment Management