Serve Together
"My command is this: Love each other as I have loved you." John 15:12
At Biola, we provide opportunities for you to experience the Lord's love and outpour His love to others. Here are some opportunities to love those around you locally and globally:
---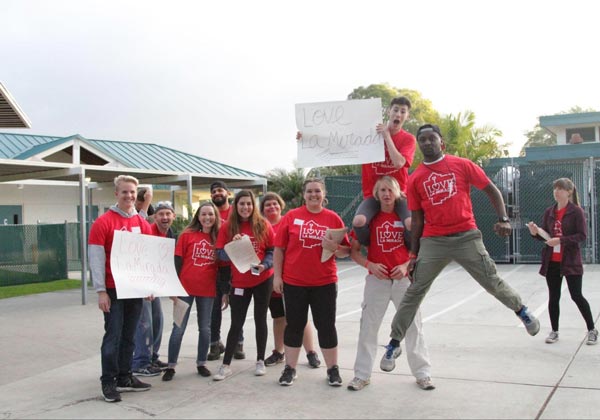 Love La Mirada is a city-wide collaborative movement of local churches and individuals who seek to bring peace and prosperity to La Mirada. As the Biola community, we are committed to loving our neighbor with the Love La Mirada partnership.
Save the Date this coming Fall to Love La Mirada as a campus on Saturday, October 21st, with your floor, friend group, Torrey cohort, athletics team, etc!

Biola loves La Mirada!
The Student Missionary Union (SMU) is the largest student-led missions organization in the United States. We currently maintain a staff of 30 students as well as hundreds of student volunteers. Since 1923, SMU has grown from a small group of students passionate about missions to an organization that aims to be a resource for Biola undergraduate students to participate in the Great Commission. To learn more about service opportunities, visit the SMU website or office in the Student Union Building.