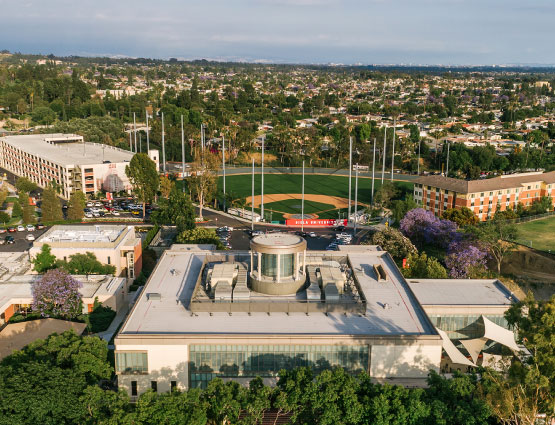 Explore Southern California
Picture Yourself Here
Southern California is one of the greatest destinations on earth — and Biola University's campus is in the heart of it all.
See What SoCal is All About
Sitting on the border of Los Angeles and Orange counties, Biola is just a short drive away from epic destinations that will make your years as a college student the experience of a lifetime.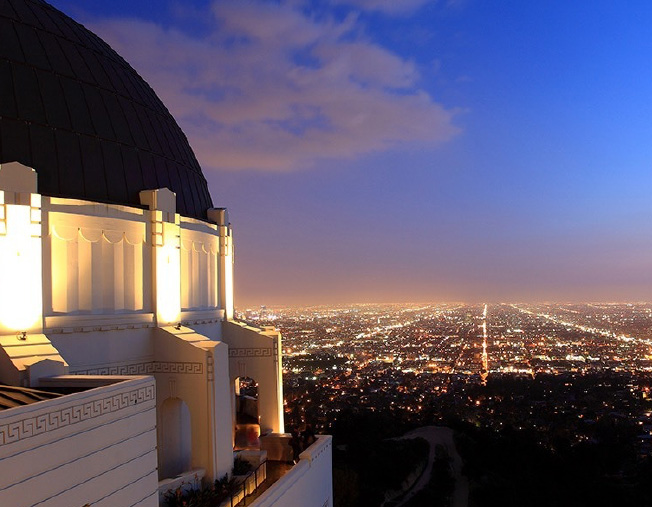 Los Angeles is a major hub for all things entertainment, music and art. You can enjoy world-renowned museums like the Getty Center, LACMA and the Griffith Observatory, or experience incredible concert venues like the Hollywood Bowl, the Greek Theater and the Wiltern. Want to get an inside look into the magic behind the movies and television? Hollywood is less than an hour away from Biola, giving you opportunities to experience the entertainment industry up close.

Griffith Observatory
A Los Angeles icon, Griffith Observatory allows visitors to look through telescopes, explore exhibits and more.
Sports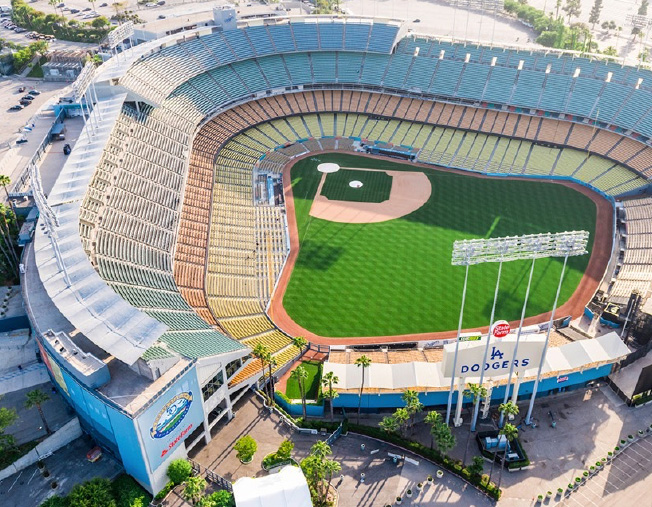 Want to see some live sports action? Look no further than Southern California's 11 major league sports teams, including baseball, basketball, football, soccer and hockey. Cheer on the Los Angeles Rams from SoFi Stadium, or watch pucks flying through the air as the Anaheim Ducks play at their home rink at Honda Center. If baseball is more your speed, you can enjoy games in Orange County watching the Angels, or drive up to L.A. to see the Dodgers.

Home of the Dodgers
Dodger Stadium is the oldest ballpark in Major League Baseball west of the Mississippi River.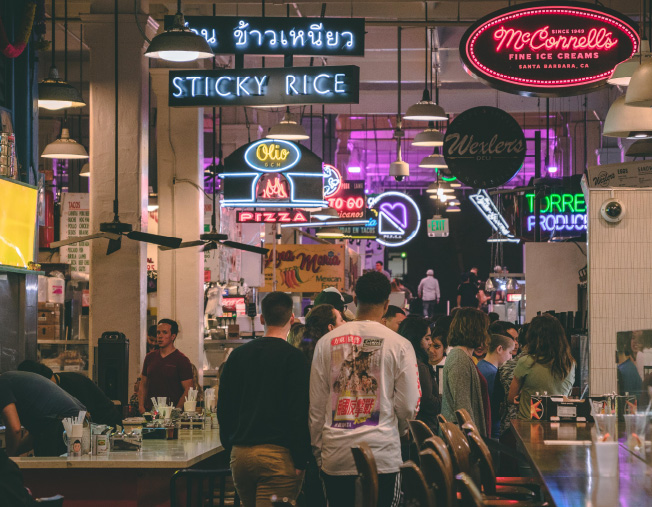 If you're looking for good eats from basically anywhere in the world, Southern California is the ideal destination. You'll find an incredible culinary scene just miles away from Biola's campus. Craving tacos? Look no further than joints like King Taco or El Taurino. In the mood for Asian food? You can find the most authentic cuisine in L.A.'s Koreatown, Little Tokyo or Little Saigon. But we can't forget about the tried and true burger, and for that you'll want to hit up In-N-Out Burger — a SoCal staple located within 3 miles of Biola's campus.

Grand Central Market
Located in the heart of downtown L.A., Grand Central Market showcases the delicious variety that California cuisine has to offer.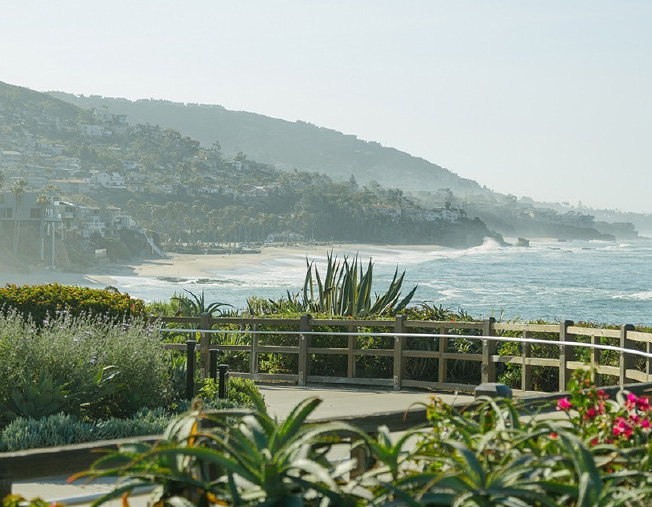 Living in Southern California means you have access to unparalleled outdoor living. You could go snowboarding in the morning at Big Bear Mountain, then soak up the sun in the afternoon in Laguna Beach. Plan a trip to one of California's nine national parks, such as the picturesque Yosemite National Park or iconic Joshua Tree National Park. And explore both leisurely and challenging hiking trails, even in Biola's own backyard.

Laguna Beach
Besides the beautiful beach views, Laguna Beach also boasts incredible trails for hiking, biking and more.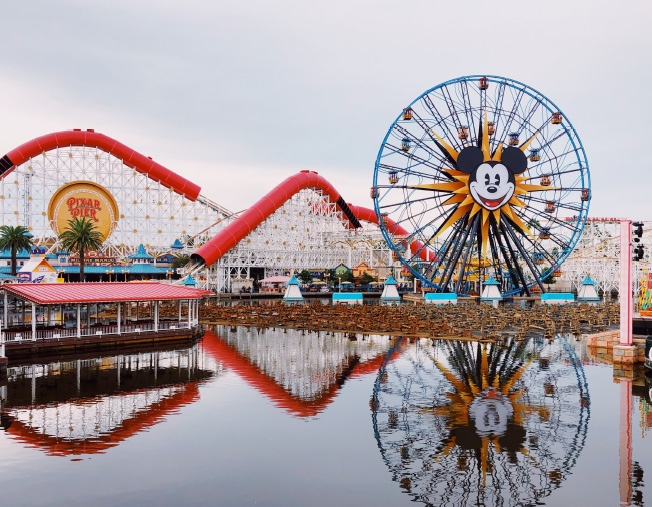 Ten miles — that's all that separates Biola University and the iconic Disneyland Park in Anaheim, California. Disneyland is right on our doorstep, but if you're looking for more roller coaster action, you can find that at Knott's Berry Farm or Six Flags Magic Mountain. Southern California is also home to Universal Studios, where you can find thrilling rides and interesting studio tours, giving you a peek into the entertainment industry.
Disney California Adventure Park
Take your Disneyland experience to the next level by visiting the park next door — California Adventure!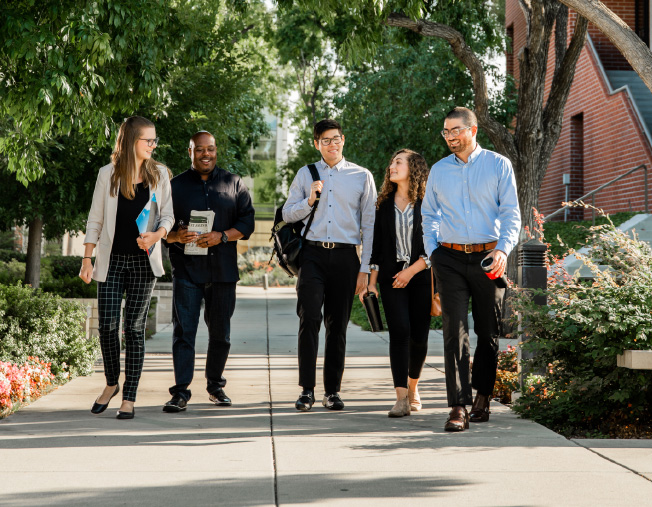 Southern California is the ideal place to explore your calling and step into a successful future. From the skyscrapers of L.A. to the studios of Hollywood to the startups and corporate headquarters of Orange County, our backyard is brimming with opportunities for internships and real-world experience. At Biola, you'll be located in the heart of a worldwide economic hub — home to opportunities in business, technology, entertainment, media, healthcare, aerospace, marketing, education and so much more.

Plan For Your Future
Biola offers countless career resources, professional networking opportunities and personalized guidance — we're here to support you!
Get to Know La Mirada
Biola University is located in La Mirada, a city that features some of the best of what Southern California living has to offer. Get to know the La Mirada area by exploring the Discover La Mirada website, which will help you get a taste of what it could be like to live and learn at Biola University.