Master of Business Administration (MBA)
Crowell School of Business

Overview
The Master of Business Administration at the Crowell School of Business — offered fully online, on campus or in a blend of both formats — is a 36-credit program for Christians called to pursue business as ministry. As an MBA student, you will join other kingdom-minded entrepreneurs and develop the skills, relationships and advanced knowledge you need to be an effective leader and servant of Christ in the world of business.
MBA students will work with experienced faculty who have first-hand knowledge of business today and are committed to creative vision, innovative problem solving and the highest ethical standards. The program utilizes business cases and group discussions to skillfully apply biblical principles to complex business problems and scenarios.
The MBA program's entrepreneurial focus and Mentor Program will equip you to impact and transform today's marketplace. Crowell is nationally accredited by the Accreditation Council for Business Schools and Programs.
Yes! Tell Me More!
Why Pursue an MBA at the Crowell School of Business?
The MBA program at Crowell prepares followers of Jesus Christ to be successful business leaders in the marketplace. Here are several advantages to pursuing your MBA at Crowell:
A Movement of Kingdom-Minded Entrepreneurs. Crowell is invested in catalyzing Christian entrepreneurs with a kingdom-minded approach to business. You will not only learn how to start and lead businesses but also how to effectively utilize God-given resources in any organization to foster innovation, change and creativity. Join other Crowell students who envision business as a means to promote the common good and honor Christ through hard work, ethics and service to others.
Biblical Integration to Develop Your Biblical Values in Business. Biola believes the Bible has much to teach about all aspects of business, so every class you take integrates scriptural principles and will develop your Christian worldview. MBA students will also take specific courses on ethics and theology to effectively articulate biblical values in discussions about workplace ethics. More than 15 percent of MBA courses qualify as Bible courses and are taught or co-taught by faculty from Biola's Talbot School of Theology, one of the nation's leading seminaries.
A Class Schedule Fit for Working Professionals. Whether you're a working professional or a full-time student, our MBA program conveniently allows you to customize and attend part-time (1 night per week) or full-time (1-2 nights per week). Our MBA hybrid class format gives you the ability to attend classes in person one night per week, and also complete assignments and participate in discussions online. This hybrid format combines the best of in-person and online teaching practices, making a high-quality, accredited graduate business education possible for busy, working adults. Students studying in our year-round trimester program complete degrees in as little as 16 months.
Crowell's Mentor Program. As an MBA student, you will be paired with a successful Christian businessperson who will provide you with personal, one-on-one mentoring and executive coaching throughout the program. Our mentors are committed and growing Christians who believe in "business as ministry."
A Networking Community of Christ-Followers. Unlike most other MBA programs, Crowell's community will expand your network with other Christian men and women in business. Sharing the same faith in Jesus Christ as fellow students and professors provides opportunities to discuss how a calling to business is a ministry to God.
What Will I Study?
The MBA program consists of prerequisite coursework (for those without a bachelor's degree in business), a common core of graduate courses, a theology course, an integrative business ethics course and participation in the Mentor Program. Core graduate course topics include:

Organizational financial policy
Advanced financial management and control
Marketing strategy
Business intelligence and data analytics
Biblical management and ethics
Social entrepreneurship
Organizational change and leadership
Managing emerging enterprises
Management strategy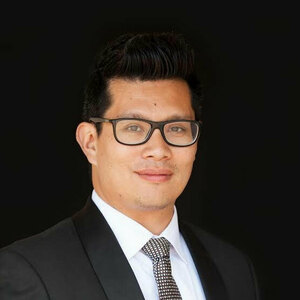 A lot of traditional programs focus on only professional development. This program allowed me to focus on both my professional and spiritual growth. It challenged me to think about the kingdom impact I'm making as a leader.
Joshua Arnaldo
MBA '15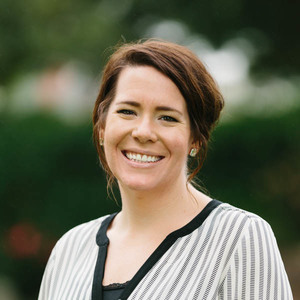 The Crowell School of Business offers an excellent program. It's proven to be effective at equipping business professionals who have strong ethical backgrounds. All while looking at business through the lens of the Christian perspective. I think it's the best MBA program out there. It's affordable and practical. The professors are exceptional and they're so driven to help us succeed.
Cristina Roberts
Current Student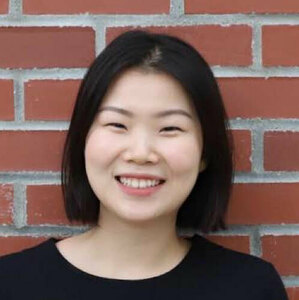 Crowell has a mentorship program that matches you with a business professional. The mentors walk with you through your professional growth and challenge you to be more intentional in the workplace.
Christina Lee
MBA '20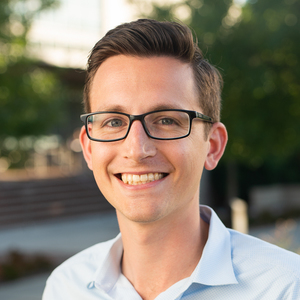 I chose Biola University for my MBA because of the professors. The time and care that they exhibit for the students was really impactful for me.
Alex Mutch
MBA '19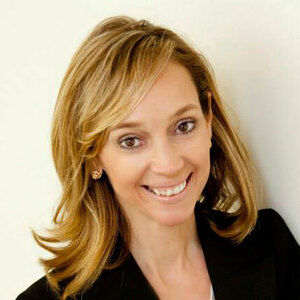 I was pleasantly surprised with how much networking occurred organically. The relationships I've built because of Biola have been phenomenal. I can't put a price on it. It's only continued to grow abundantly since my graduation.
Nicole Ospina
MBA '16
16–24 months
Standard Duration
This indicates the standard duration of this program. Completion time may vary depending on transferred coursework and preferred courseload.
36
Total Program Credits
Every program at Biola University features rigorous academics, biblically integrated curriculum and vocational preparation.
WSCUC / ACBSP
Accreditation
Biola University is accredited by the WASC Senior College and University Commission. This program is also accredited by ACBSP through the Crowell School of Business.
Career Paths
With an MBA, you will increase your opportunities for career advancement and a more competitive salary. An MBA from the Crowell School of Business will also prepare you to be an effective servant leader in diverse fields, including law, accounting, international business, finance and marketing. Career options include professions such as:
CEO
CFO
Chief technology officer
General Manager
Customer Relations Manager
Business analyst
Director of Operations
Sales Manager
General Manager
Customer Relations Manager
Management Consultant
Entrepreneur
Where Are Alumni Working Now?
Crowell's MBA program produces graduates who are prepared to go into the workforce in a variety of industries. Our alumni work at companies such as:
AIP Aerospace
Bank of America
Beckman Coulter
Boeing
Chick-fil-A
Disney Consumer Products and Interactive Media
Farmers Insurance
HP Inc.
Kaiser Permanente
Philips
Progressive Insurance
Sam's Club
Verizon Wireless
Wells Fargo
You may also be interested in
Crowell School of Business
Crowell School of Business
Crowell School of Business