Make the Leap from Dreamer to Entrepreneur
Do you have an innovative idea for a business or nonprofit? This is your opportunity to make it a reality.
The Biola Startup Competition is an initiative that offers all current Biola undergraduate students, graduate students and recent (2008 or later) alumni the opportunity to transform a promising idea into a successful startup company. Aided by experienced executives and business leaders, you and your team will have the chance to pitch your concept, develop a business plan, gain valuable real-world insights and compete for capital.
Learn more about the competition
---
News
"It is clear that God has used entrepreneurial innovation to improve the quality of our lives today. The Biola Startup Competition, sponsored by the Crowell School of Business, will nurture the entrepreneurial spirit across our campus and launch a new generation of business leaders and businesses that serve the common good and impact the world for Christ."
Dr. Gary Lindblad,
Dean of the Crowell School of Business
"Whatever you do, work at it with all your heart, as working for the Lord, not for human masters, since you know that you will receive an inheritance from the Lord as a reward. It is the Lord Christ you are serving."
Colossians 3:23-24
Winners: 2018 Biola Startup Competition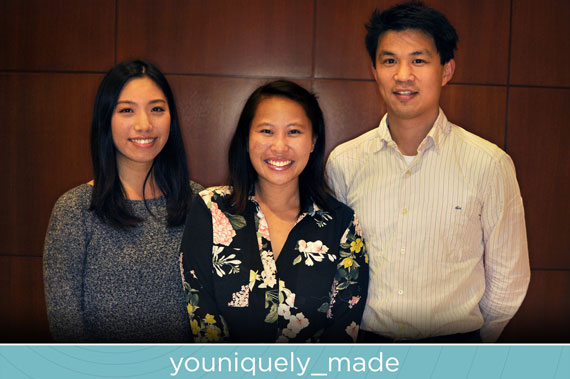 1st Place
youniquely_made
$15,000 and $10,000 Brown & Streza LLP Legal Package
Mission
youniquely_made is an e-commerce matchmaking platform for artistic creators and marketing clients.
Team
Karissa Le
Jasper Lee
Chris Wong
Coach: John Russell
2nd Place
Eleven Streetwear
$7,500
3rd Place
Polymigo
$5,000
Competition Sponsors
---
Crowell School of Business and Praxis Academy
The Biola University Crowell School of Business is pleased to be a Top-Tier Partner School of the
Praxis Academy
. Biola University was the host site of the 2016 and 2017 Praxis Academy Gatherings and will be the host site again of the Praxis Academy during the summer of 2018.
Hear from Past Competition Participants
"The Biola Startup Competition gave me the chance to learn business with a hands on approach. From this opportunity I gained a love for business and the passion to use business as ministry for the glory of God."
Sawyer Jones, Business Administration: Management ('17)
"Whether I am an entrepreneur, work for a company or do ministry full-time, the mission is the same: to make disciples of all nations through the Gospel of our Lord Jesus Christ. This opportunity has grown my faith significantly."
Matthew S. Lemieux, Computer Science Information Systems ('17)