For information on Biola University's coronavirus (COVID-19) response and updates, visit
biola.edu/coronavirus
.
About Crowell School of Business

Preparing the Kingdom-Minded for the Business Realm.
Success in business takes more than a calling. Success requires resolve. At the Crowell School of Business, we welcome the resolute: kingdom-minded professionals who are driven to make a difference in and through their work. Through our innovative graduate and undergraduate programs, we prepare students of all levels and backgrounds to thrive in business while serving Christ.
Founded in 1993, the Crowell School of Business is a leader among Christ-centered business schools, offering several programs accredited by the Accreditation Council for Business Schools and Programs (ACBSP). Biola University is consistently ranked among the nation's foremost Christian universities — including a ranking in the first tier of national universities by U.S. News and World Report.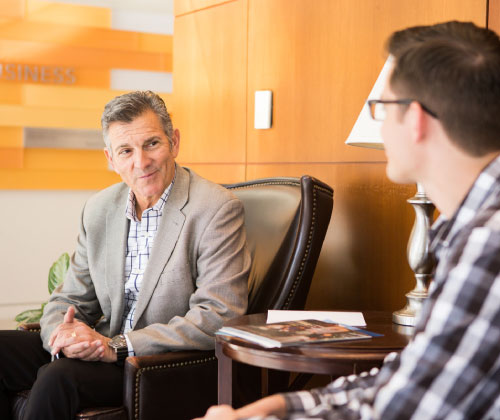 Partnerships
Crowell is a place where leaders connect. Our partnerships with key organizations and business professionals provide valuable learning and mentorship opportunities for students.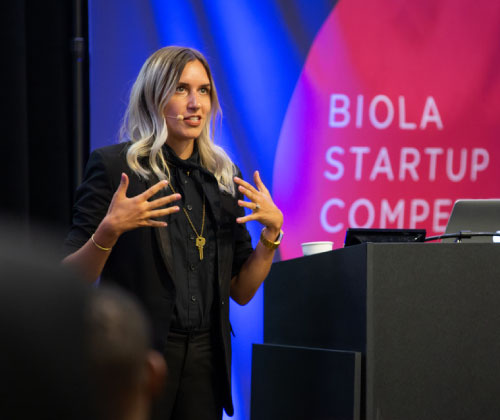 Biola Startup Competition
The annual Biola Startup Competition provides you the opportunity to bring your purpose and product to market. It's your chance to start, fund and follow your dreams — from bootstrap to bankable.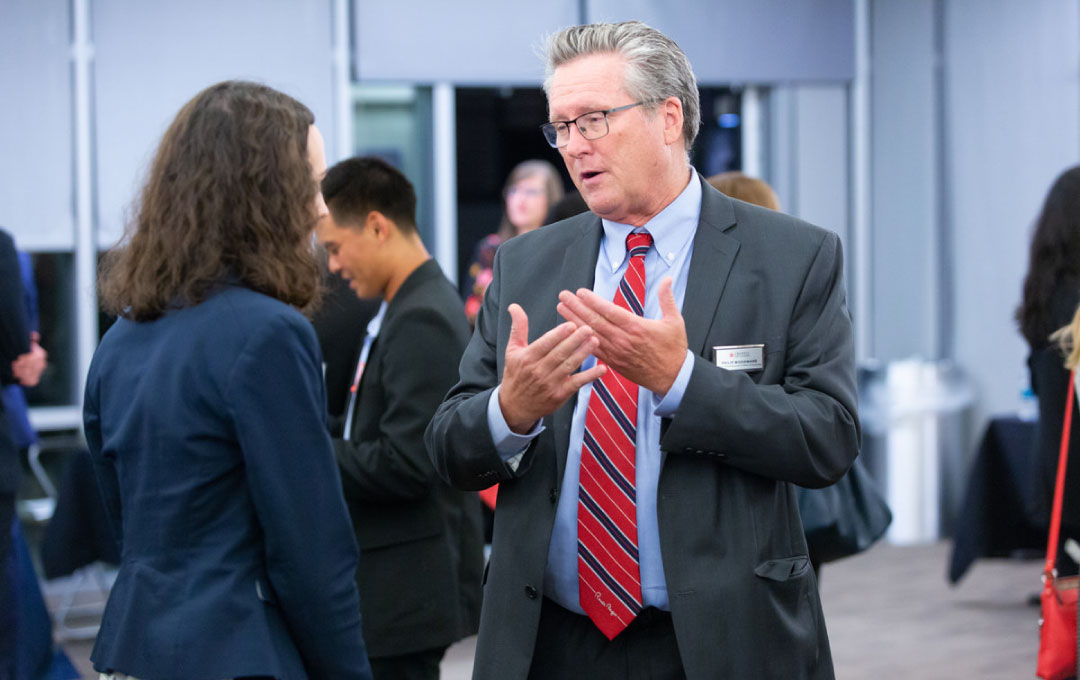 Our Faculty
Crowell's premier business programs are led by highly skilled faculty who are experts in their disciplines. Our professors include seasoned veterans and active professionals in the business world — all ready to equip you with the tools and skills you need to succeed.
Message from the Dean
Dr. Gary Lindblad invites you to learn about Crowell's distinct approach to business leadership.
Contact Us
Have questions or want to learn more about Crowell? Contact us for more information.
Student Achievement
Business schools and programs must have an outcomes assessment program with documentation of the results and evidence that the results are being used for the development and improvement of the institution's academic programs. The Crowell School of Business is responsible for developing its own outcomes assessment program. For reference, see an excerpt from our Measurement and Analysis of Student Learning and Performance, and Organizational Results for 2014–2017 for the undergraduate and MBA programs. Please see Crowell's Retention and Graduation Rates for our undergraduate and graduate programs and our Spring 2018 Graduate data.