Earn University Credits
At a Top University for International Students
Founded in 1908, Biola University is a leading faith-based university in the United States. It is ranked on U.S. News and World Report's selective list of universities with "Best Undergraduate Teaching'' and one of the "Top Universities for International Students."
---
Why Choose the Global Youth Scholars Program at Biola?
Earn transferable university credits
Each course you successfully complete through the Global Youth Scholars Program will earn you three university credits that can be transferable to most universities*.
Save time with our flexible online program
All courses are fully online, giving you the flexibility to complete them at your own pace. In just seven weeks**, earn three university credits that can be transferred to Biola and other universities.
Get a tuition discount
Accumulate university credits at a reduced tuition rate and get a head start in your higher education journey.
Experience university-level lectures
All courses are taught by our Biola professors, and the quality of your education is university-approved with its intensive and comprehensive curriculum.
Receive priority application review to Biola
When you apply to Biola University as a first-time college student or transfer student, your completed application will be prioritized in the review process.

*Completion of the courses and receipt of Biola credit does not impact or guarantee a student's admission to Biola, and if the student does not enroll at Biola for matriculation, transferability of credits to another college or university is not guaranteed. As such, students and their families are encouraged to research transferability to other universities if so desired.
**Course duration is subject to change.
What Are Students Saying?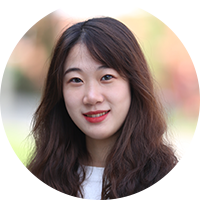 Visual Aesthetics is a required course of my future major, CMA. Therefore, my school friend recommended me to this program in order to get an early start (also to save time and money). The professor of this course, Dean Yamada, is nice and professional. I love his way of teaching and showing concepts to us through some pictures and videos, which is more accessible. After this class, I learned a lot about light, color, frame and so on, which is very helpful for my future studies and work.
Angelina Lu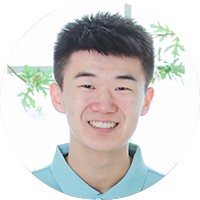 It is a rare chance for high school students to take university classes and earn university credits! I really like the class atmosphere because the two professors created a lively and academic study environment. It helped me a lot with my English and brought me many new methods to see the world from an economic or cinematic perspective.
Timothy Zhao
What Courses are Offered?
Upcoming Courses
Course: Introduction to Psychology
Date: July 3–August 19, 2023
Days: Mondays & Wednesdays
Time: 6–8 p.m. (Pacific Time)
Description: This 7-week online survey course focuses on psychology as an empirical/behavioral science with a consideration of underlying philosophical bases in light of a Christian worldview. Topics to be surveyed include development, cognition, learning, motivation, physiology, socialization, personality and psychopathology. Approved for Core Curriculum – Behavioral Science.
Faculty Highlight:

Dr. Chris Grace serves full time as the director of Biola University's Center for Marriage and Relationships and is also a professor of psychology at Rosemead School of Psychology. Dr. Grace has served as an executive member of the WASC Re-Accreditation team and is currently an outside reviewer for other WASC universities. He also serves on the editorial review board of various professional journals. Dr. Grace has numerous publications and presentations in the field of psychology, and speaks regularly at conferences, churches and universities.
Additional Courses
The following courses are subject to change depending on the term you apply for. Please contact globalyouth.scholars@biola.edu for questions.
Film Appreciation (3 credits)
A 7-week online course from Biola's School of Cinema and Media Arts that gives you the opportunity to explore the art, history, theory and appreciation of film. You'll screen and analyze 10 films in all — including Casablanca (1942), Spirited Away (2001), Arrival (2016) and others. You'll also read scholarly texts, engage in creative projects, participate in group discussions, and write reflective essays.
Principle of Microeconomics (3 credits)
A 7-week online course from Biola University's Crowell School of Business that introduces you to some essential concepts for future business leaders and entrepreneurs. Studying under one of Biola's esteemed faculty members, you'll learn about the factors that drive consumers' and companies' choices and the role of the government in regulating economics.
Visual Aesthetics (3 credits)
Visual Aesthetics is an introduction to creating effective stories using images. The principles acquired are applicable across filmmaking, games, photography and advertising. Whether you have an interest in filmmaking or a love for media, this course will open your eyes to the techniques and tools employed by great creators. Students will learn how to use visual elements such as color and lighting to tell their own stories more effectively and will complete both photography and film projects.
Multimedia Channels (3 credits)
A course providing students an introduction to various channels necessary for companies and organizations to resource in communicating messages for the building of relationships with select audiences. Course content introduces basics in writing for social media for organizations and causes and exposes students to digital strategies and tools as students prepare for careers in various areas of public relations. Students begin the development of their professional online presence.
Introduction to Psychology (3 credits)
A survey of psychology as an empirical/behavioral science with a consideration of underlying philosophical bases in light of a Christian worldview. Topics to be surveyed include development, cognition, learning, motivation, physiology, socialization, personality and psychopathology.
The Rhetorical Act (3 credits)
This course develops student understanding of rhetoric as the foundation to all effective communication. Based on a communication model that recognizes the rhetorical situation as a determining factor in all communication decisions, the course provides students with instruction on gathering, organizing, and presenting information appropriate for the audience, context, and purpose of the communication event. Students will understand their role as both communicator/audience and will be asked to deliver/critique oral and written products to demonstrate their development of rhetorical skills.
Studies in Critical Thinking and Writing with Studio (3 credits)
A 14-week online course that introduces you to some essential concepts for reading and discussion of ideas and methods in writing, stressing fundamentals of grammar, punctuation, spelling and paragraph writing, along with critical thinking, persuasion and evaluation.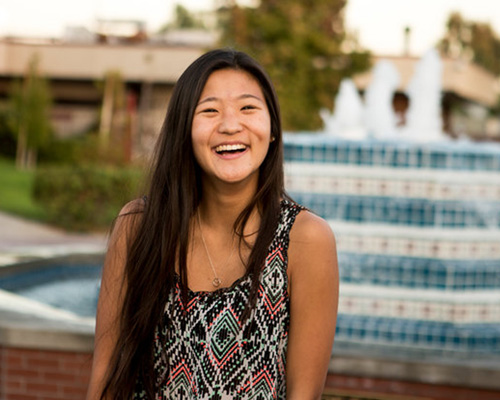 Make Your Payment
Biola has partnered with Flywire to optimize the payment experience for our international students. Follow the steps carefully to make your payment.
Do You Have Any Questions?
Please contact the Global Youth Scholars Program assistant and our team will be happy to assist you!
Email: globalyouth.scholars@biola.edu
WeChat: BiolaINTL1
Welcome from the President
Dear Parents and Students, Welcome to the community of Biola University!
As a leader in academic quality and innovation, Biola University is consistently ranked among the top faith-based universities in the United States, and was recognized as one of the "Top Universities for International Students" by the U.S. News & World Report. Biola's nine schools offer more than 150 academic programs, enrolling more than 6,000 students at our California campus, online and in distance programs throughout the world. Since 1908, Biola has equipped the kingdom-minded with academic excellence and character building, preparing students to thrive professionally and personally.
Through this Global Youth Scholars program, I invite you to experience what makes Biola's academic experience distinct — while getting an early start in earning college credits and completing high school course requirements simultaneously!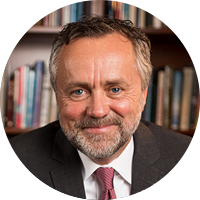 Barry H. Corey
President of Biola University