B.A. in Psychology
Rosemead School of Psychology

Overview
Psychology is all about understanding how people think, behave and relate. Biola's psychology major recognizes that a Christian worldview is an essential part of this understanding, which is why it integrates the scientific study of human behavior with a biblical understanding of human nature. Through the program, you'll be prepared for graduate school, ministry, business or another professional area.

If you are interested in an online learning experience, consider the B.S. in Applied Psychology degree.
Yes! Tell Me More!
Why Choose Psychology at Biola?
In addition to its strong curriculum, expert faculty members and biblical integration, Biola's psychology program offers several key advantages:
As a division of Rosemead School of Psychology, the undergraduate psychology department shares the graduate program faculty who are highly trained and experienced in their profession.
The Biola Counseling Center and the doctoral programs at Rosemead School of Psychology are available as additional resources to students for personal and educational use.
Psi Chi, the national honor society for psychology majors, provides opportunities for interaction between undergraduates and professors.
Rosemead School of Psychology has a strong academic reputation, bolstered by its role in publishing the Journal of Psychology and Theology, a leading publication of its kind.
The psychology program allows you to gain valuable off- or on-campus experience in an approved psychological setting or agency while earning academic credits.
What Will I Study?
The psychology curriculum is rooted in developing an understanding of a broad spectrum of issues concerning human nature and functioning from a Christian worldview. In addition to coursework from eight available areas of specialization, you will be taught how to integrate and apply theology to counseling knowledge and skills. Career-relevant and example specialization course topics you can learn about include:
Application of Christian thought to psychology
Basic statistics for psychological research
Analysis of the experimental method
Theory and research related to lifespan development
Focus on the underlying cognitive processes of behavior
An overview of personality theories
Cross-cultural and ethical issues as it relates to prejudices
Physiological bases and application in human behavior
Discovery of factors that contribute to flourishing communities
How to actively use psychological knowledge to minister to the family, the church and the wider secular community
The faculty and staff at Biola really go out of their way to make sure each student is taken care of; not only in their academic journey but in their personal/spiritual journey as well.
Student in College Counseling and Student Development at Azusa Pacific University/Works at the International Center and Center for Student Action at Azusa Pacific University
Psychology, B.A. '15, Intercultural Studies, M.A. '17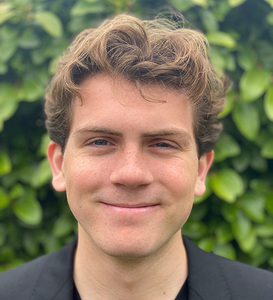 One of the most wonderful things about Biola is that professors there are so concerned with educating students as whole people, not just meeting certain academic outcomes. I was deeply mentored and educated by my Biola professors in ways that I am constantly grateful for, and that have benefited me in every domain of life.
Project Manager at University of Pennsylvania
Psychology, B.A. '21
4 years
Standard Duration
This indicates the standard duration of this program. Completion time may vary depending on transferred coursework and preferred courseload.
120
Total Program Credits
Total program credits include a combination of major/concentration, Bible/theology and general education credits.
WSCUC
Accreditation
Biola University is accredited by the WASC Senior College and University Commission. Additional accreditations may apply to specific programs.
Career Paths
Biola's psychology degree provides exceptional general preparation for a wide-range of mental health related careers and ministries. As a well-equipped professional, you can expect to impact the world for Jesus Christ in professions such as:

Criminal or forensic psychologist
Engineering psychologist
Industrial-organizational psychologist
Sports psychologist
Career or vocational counselor
Neuropsychologist
Recreational Therapist
Market Research Analyst
School psychologist
Clinical psychologist
Special education teacher
What are Graduates Doing Now?
Biola graduates from the psychology major have gone on to study at the following distinguished graduate schools:
Chapman University; University of California, Los Angeles; University of Southern California; Talbot School of Theology; Dallas Theological Seminary; Rosemead School of Psychology; Azusa Pacific University; Baylor University; Fuller School of Psychology; Pepperdine University; University of Maryland; and the University of New Mexico.
You may also be interested in