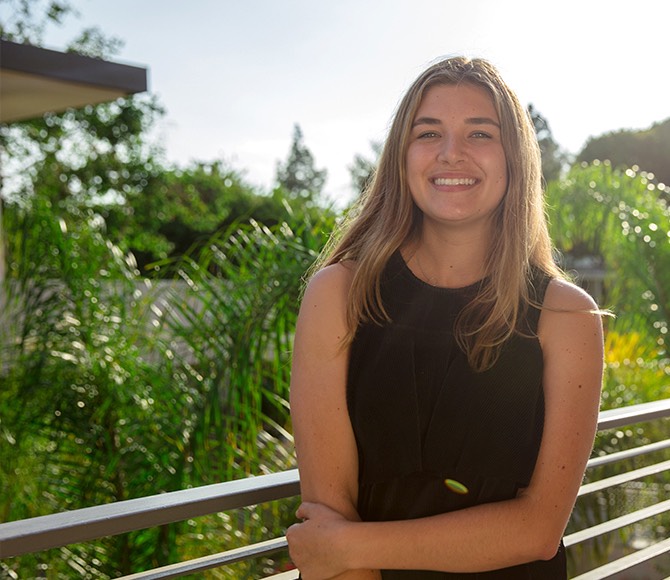 Join The Biola Community
Make the transition to Biola a smooth one. Find out steps to apply here.
Homeschool Students Admissions Process
Steps to Apply
Complete and submit your official application for admission
Every advantage goes to the early applicant.
Submit a non-refundable $45 application fee



This year, we are making it easier for you to apply and waiving your application fee. Enter the code BUWANTSYOU for your free application!


If applying online, you may submit the fee through your application portal, otherwise please send a check or money order made payable to Biola University, with the student's name indicated on the memo line, to the address below:

Office of Admissions
Biola University
13800 Biola Avenue
La Mirada, CA 90639

Biola will accept the College Board or ACT fee waiver, or you may submit the Biola Request for Application Fee Waiver form and accompanying documentation.
Complete the required essay and supplemental items, and check to see if your program has additional requirements.
Your application will not be reviewed until your essay has been submitted.

The following programs require additional supplemental items. Review additional admission requirements for:


Submit an official transcript



In response to the COVID-19 crisis, we are accepting "Pass/Fail" coursework completed in Spring 2022 or Fall 2022 for applicants. In lieu of a letter grade, we are accepting "Pass/Fail" high school and college credit for incoming applicants, assuming the course is otherwise transferrable.




Submit transcripts, current through the time of application. The homeschool transcript should include a letter grade assigned for each subject studied, beginning in the ninth year of schooling, as well as the signature of the homeschooling parent or agency representative. A final official transcript must be submitted upon completion of course of study and must include graduation date or the date when studies were completed.

Transcripts will be considered official only when a) sent directly from the institution to Biola, or b) physically delivered in an untampered envelope sealed by the institution.

In the absence of a transcript, you must take the GED or California Proficiency Exam. Scores from the test must be sent directly to Biola before the application deadline. If a final transcript is submitted, these tests are not required.

Submit your scores from the SAT (Code 4017) or ACT (Code 0172)



In response to the COVID-19 crisis,

SAT/ACT is optional for Spring '22 and Fall '22. Since standardized testing opportunities are limited due to COVID-19, SAT/ACT scores will be optional for academically qualified Spring 2022 and Fall 2022 applicants. The admissions office will continue to make admissions offers and award academic scholarships based on students' academic achievement, spiritual commitment and their ability to succeed at Biola.


Note: International students are still required to submit a proof of English proficiency. Please check the required documents for international students.


The SAT or ACT is required of all applicants except those who are transferring in from another school. Biola accepts the Classical Learning Test (CLT) in place of the SAT/ACT (with the exception of recruited athletes).

Not sure about the strength of your standardized test scores?
We offer test-optional (SAT or ACT scores not required) admission on a case-by-case basis. International students, prospective STEM majors and athletes are not eligible for test-optional admission.
Admission Requirements
Please note the following admission requirements for homeschool students.
The student must be a believer in the Christian faith (the applicant's statement of faith will be articulated in the personal essay section of the application).
The student must have at least a 3.0 unweighted high school GPA. Note: The average unweighted high school GPA for incoming freshmen at Biola is 3.54.

The Pre-Clinical Nursing Program has a separate GPA requirement. Please refer to the admission requirements for the Pre-Clinical Nursing Program.

The student must have at least a 1000 Evidence-Based Reading and Writing+Math score and a 26 Reading Test score on the New SAT, or a Composite 19 score on the ACT or a 64 CLT score.
The student must have completed the equivalent of 4 years of high school education, demonstrated by a transcript or completion of a commensurate degree (GED).
Recommended Homeschool Curriculum
Biola recommends prospective students take the following classes prior to enrolling:
4 years of English
3 years of Mathematics
2–4 years of Foreign Language
2 years of Science
2 years of Social Science
Elective courses in fine arts and PE are encouraged. Prospective nursing candidates must have one year each of chemistry and algebra. Biology majors must have one year each of chemistry and physics.
NOTE: Deficiencies in the student's homeschool curriculum may be made up while at Biola.

Application Deadlines
To qualify for an application deadline, all materials must be received in the Admissions Office by the appropriate deadline date. If a student qualifies for a specific application deadline, they will be notified of admission by the corresponding notification date.
Apply for Fall Semester
| Deadline Type | Apply By | Notified By |
| --- | --- | --- |
| Early Action 1 | November 15 | January 15 |
| Early Action 2 | January 15 | February 15 |
| Regular | We are still accepting applications for fall 2021 | |
Important Notes:
If a student submits their application by an Early Action deadline, they will learn about admittance earlier than the standard application and notification dates. Early Action is non-binding. Students have until May 1 to notify Biola of their intent to attend.
Some programs have different application and notification deadlines and may require separate application. For more information please visit application steps for Cinema and Media Arts, Torrey Honors College, Conservatory of Music and the Pre-Clinical Nursing Program.
Apply for Spring Semester
| Deadline Type | Apply By | Notified By |
| --- | --- | --- |
| Regular | October 15 | As Processed |
Note: There is only one application deadline when applying for the spring semester. Applications will be accepted after November 15, but are processed if space is available and time allows.