For information on Biola University's coronavirus (COVID-19) response and updates, visit
biola.edu/coronavirus
.
Admissions

Begin the Admissions Process
The admissions processes for undergraduate, graduate and online bachelor's degree students vary. Explore further for more information.
Questions About Admissions?
Looking for more information, or just ready to apply? Reach out to our admissions team and explore our programs.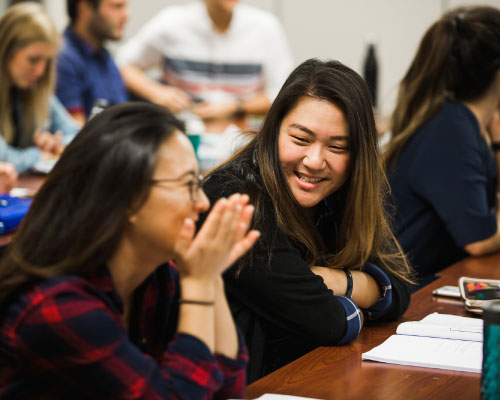 Student Life
Rosemead is here to help you with the transition into our programs. Learn more about student life and available resources.
See for yourself
Visit Campus
The experience of being on campus, immersed in the energy, warmth and love you'll find here, can change you almost as much as our rigorous academics. Maybe more.