For information on Biola University's coronavirus (COVID-19) response and updates, visit
biola.edu/coronavirus
.
Letter from the Dean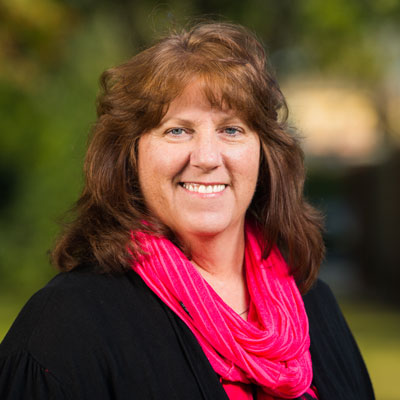 Thank you for your interest in Rosemead School of Psychology. Rosemead is an outstanding place to learn from expert faculty and with your peers as you pursue your education. My hope is that you will find answers to many of your questions at this site and that your review of our materials will only enhance your interest in our programs. At Rosemead you will find a psychological education that is lifelong, worldwide and soul-deep.
Rosemead provides graduate education in the science of psychology, which means that you will understand the biological, social and cognitive basis of behavior. You will learn how to critically evaluate and apply research to further understand psychological functioning. You will learn how to professionally assess psychological problems and formulate diagnoses that will assist you in treatment formulation. You will also learn professionally endorsed interventions that will help others recover from various psychological disorders and assist them in coping with their suffering and distress. All of these evidence-based practices are taught from an understanding of humanity that is grounded in our belief that we are all made in the image of God, and that there is great diversity within this image. This biblical understanding of human nature is integrated with the findings of psychology to provide a wholistic, spiritually grounded and well-rounded graduate education.
At Rosemead we have licensed psychologists with years of experience who educate, train, supervise and provide the kind of mentoring that leads to the development of well-prepared professional psychologists. We also have psychologists trained in the broad and general areas of psychology as well as philosophers and theologians on faculty who provide foundational and capstone educational experiences.
We are committed to developing whole and balanced psychologists who serve others in clinical settings such as private practice, mental health clinics and hospitals; who can conduct or apply research and teach in various educational settings; and who can serve in local churches and mission agencies throughout the world. Our desire is to continue to produce psychologists who live out their Christian commitment through their professional work in a variety of settings.
Rosemead offers the following key benefits:
Highly regarded psychology programs taught in a nationally ranked university setting
The Ph.D. and Psy.D. doctoral programs in clinical psychology have been accredited by the American Psychological Association (APA) since 1980
A well-developed and proven approach to teaching the integration of psychology and theology
Required training therapy for all students to facilitate understanding of the self and the therapeutic process
Supervised laboratory experiences in psychotherapy classes wherein students have the opportunity to apply what they are learning in the classroom with clients
Faculty with broad interests, seasoned clinical skills, and documented research records who are nationally recognized leaders
Faculty who serve in international contexts and seek to help students develop their international interests
Personal interaction with faculty in small classrooms
An on-campus community counseling center that facilitates clinical skill development
Diverse and numerous practicum and internship opportunities
A supportive community that seeks your academic and spiritual development
A sunny location in one of the most diverse metropolitan areas of the country
Rosemead is committed to building and maintaining a supportive Christian environment which nurtures the whole person, including the spiritual and emotional, as well as the intellectual and professional lives of faculty, staff and students. Equipped with psychological, theological and biblical knowledge, clinical skill, and personal growth and development, you will be prepared to serve Christ and society by treating individuals, families and organizations suffering from a multitude of personal, social, spiritual and emotional challenges.
If you would like to join such an educational community, please read on. Learn what Rosemead School of Psychology can mean to you.

Tamara Anderson, Ph.D.

Interim Dean, Rosemead School of Psychology