Visa and Travel
As an international student, you are responsible to maintain a legal status for yourself (and your family members if they are moving with you) while studying in the United States (U.S.) on a visa. But don't worry — we have a team to make sure you understand what the policies and responsibilities are, and to answer questions you may have.
F-1 Visa (Academic Student)
The F-1 visa is a nonimmigrant visa that allows you to enter the U.S. as a full-time student at an accredited school or in a language training program. You must be enrolled in a program that culminates in a degree, diploma or certificate, and the school must be authorized by the U.S. government to accept international students.
F-2 Visa (Dependent)
The F-2 visa is a nonimmigrant visa that allows your spouse and children (unmarried; under 21 years old) to enter the U.S. with you. The F-2 dependents cannot partake in paid employment, and children may engage in full-time elementary or secondary school, while the spouse may engage in less than full-time study.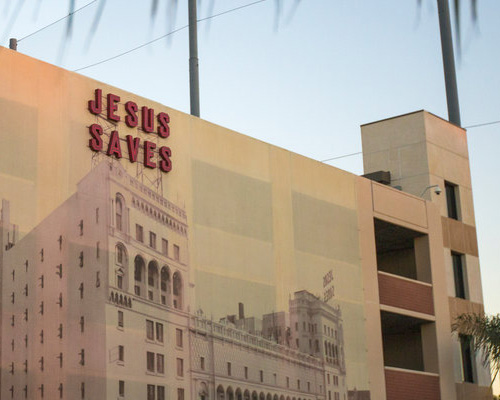 Visa Process
When you apply for a program at Biola University, keep in mind that you will also need to request a Form I-20 (Certificate of Eligibility for Nonimmigrant Student Status ), which is required to apply for an F-1 visa at your nearest U.S. embassy/consulate.
---
F-1 Visa Status Maintenance
The visa regulations are immediately in effect upon your entry to the U.S., and it is very important that you comply with the following to maintain your visa status as an F-1 student.
Enroll in courses full time every semester.
Be "in status" by being registered full time in your program during every compulsory semester/trimester.
If your program is on a semester academic calendar, you need to be full time every spring and fall.
If your program is on a trimester academic calendar, you will need to be full time during spring, summer and fall.
If you need to drop below full time for any compelling reason, please contact Biola Immigration Services at studentvisa.services@biola.edu or apply through Canvas. Full time is defined by the number of credit you complete:
Undergraduate: 12 credits or more

Graduate: 9 credits or more

Doctoral: 6 credits or more (or department approved full time course)
Exceptions are made for the following situations:
If you have less than full-time course work to finish your program during your last semester, you can contact studentvisa.services@biola.edu to request less than full-time enrollment.

If you have a medical condition that prevents you from full-time study, you can apply to be less than full time with a doctor's note.
Notes:
While maintaining your full-time enrollment at Biola, you can take classes from another college. This is called concurrent enrollment. If the college you are applying to needs a permission letter, please email studentvisa.services@biola.edu with the following information:
Name of college

Number of credits

During which term you will do concurrent enrollment

F-1 students can only take one online class (or 3 credits) toward their minimum number of credits as full-time enrollment. For example, if an undergraduate student is taking 12 credits during the fall semester, they can take one 3-credit online class and 9 credits on campus. This student can add more online classes beyond the 12 credits.
Report changes regarding address, name, immigration status or government documents.
Report to Student Immigration Services with your passport, I-94 and I-20 for SEVIS registration before the end of week 2. You also need to report any change of address (within 10 days), name, immigration status or document change (i.e. passport, visa).
Apply for an extension of stay and/or program of study (if applicable).
Apply for a timely extension of stay if applicable. Program extensions can be given to students who have continually maintained status and whose completion dates have been delayed due to academic or medical reasons.
Only engage in authorized employment.
Biola provides various on campus opportunities for F-1 students. You may also be eligible to participate in authorized off campus employment or internship. You can learn about F-1 employment options through our Canvas: F-1 Employment Workshop.
Grace period after program completion.
F-1 visa holders have 60 days after their program end date to leave the United States. For F-1 students who participate in post-completion optional practical training, they have 60 days after their employment ends to depart. During the grace period, you can:
Transfer to another school and begin a new program of study

Change your education level (for example, bachelor's to master's degree).

Change your status to another visa status if eligible.
You may not depart and return to the United States during your grace period. If you depart the United States before the end of your grace period, the rest of the grace period is lost.
F-2 Dependent Visa
F-2 dependents:
Are in legal immigration status as long as the F-1 student maintains status, throughout the program of study and any authorized period of optional practical training after completion.

May depart and re-enter the United States with proper documentation.

May not work.

Are not eligible for Social Security numbers.

Can engage in study at an SEVP-certified school in the United States as long as they are enrolled in less than a full course of study.

May file for a change of status (via Form I-539, "Application to Extend/Change Nonimmigrant Status") to F-1 status if the adult dependent wants to study full-time.
Form I-20
All F-1 students that study in the United States need a Form I-20, "Certificate of Eligibility for Nonimmigrant Student Status." Once accepted into Biola, you will request and receive a Form I-20. You must also obtain a Form I-20 for any eligible dependents you plan to bring to the United States with you. You and your Designated School Official from Biola must both sign the Form I-20. If you are under age 18, your parents must sign the Form I-20 for you.
You cannot enter the U.S. more than 30 days prior to your program start date. You are only authorized to study from the program start date till your program end printed on your I-20.
Note: You will only need to update your I-20 if you've changed your major, name and/or country of citizenship. If you need to extend the program end date (noted on your I-20), please make an appointment with immigration services before your I-20 expires.
Form I-94
Upon your admission to the United States at a port of entry, you will be issued a Form I‑94. It shows the terms of your admission, including your legal status, length of time you may stay and expected departure date.You can go to Form I-94 information page "i94.cbp.dhs.gov" to get your most recent I-94.
Passport
A passport is a travel document issued by a country's government to its citizens that verifies the identity and nationality of the holder for the purpose of international travel.You must maintain a valid passport at all times. Your passport must be valid for at least six months after the date you enter or re-enter. You may contact the consulate or embassy of your country in the United States to obtain a new passport.
Visa
A citizen of a foreign country who seeks to enter the United States to study generally must first obtain an F-1 U.S. visa, which is placed in the traveler's passport.
The Visa is an entry document, so an F-1 student is permitted to stay within the United States with an expired visa stamp in his/her passport, as long as the passport, I-94, and I-20 are still valid and he/she is maintaining legal status. If a valid visa is in your old expired passport, you can use it if you have kept the old passport. Present the old passport along with the new passport when you reenter the country. F-1 visa can only be obtained from outside of the U.S.
Replacing Lost Immigration Documents
Lost Form I-20
Please contact Biola Student Immigration service for I-20 replacement.
Expired or Lost Passport
Contact your home country's embassy immediately to apply for a new passport.
Lost or Stolen Social Security Card
Lost or Stolen Visa
You don't need to apply for a new visa unless you have plans to travel and re-enter the U.S. However, if you need to re-enter, you will need to apply for a new visa at a U.S. embassy outside of the U.S.
Travel
While navigating travel amidst the coronavirus, please remember that all international students are expected to maintain their status, even during emergency events. Please see this full announcement from Biola's Office of the Registrar for further details. If you decide to return home, outside of the U.S., you can request a travel signature online through the I-20 Travel Signature Request form.
Contact Us
Contact international admissions (prospective students) or the student immigration advisor (current students) if you have any questions.
Prospective Undergraduate Students
Prospective Graduate Students
Current Students