Academics

Home to exceptional science
Learn About Our Programs
Biola University's School of Science, Technology and Health is home to more than 20 academically robust STEM and health science programs. No matter which you choose, you'll experience a rigorous education that's enhanced by cutting-edge technology and built upon a Christian understanding of the world. Explore our list of degrees and programs to decide which ones may be right for you and your career goals.
Explore Biola's Health Science Careers website for specific information about various health professions.
Post-Baccalaureate Certificate
Accelerated Master's Program
Earn both your bachelor's and master's degree at an expedited rate through the Accelerated Master's Program at the School of Science, Technology and Health. Explore the qualifying accelerated program below.
---
Inspiring excellence and innovation
Faculty who are passionate about integrating science and faith
Biola's exceptional science faculty are gifted in their area of expertise and passionate about their faith. Their curiosity drives them to new discoveries in the lab, the classroom and beyond.
---
Make a difference in a complex world
Discover what you can do with a robust STEM education
In an increasingly technology-driven and information-based world, there is a rising demand for highly skilled and technically competent graduates. According to the U.S. Bureau of Labor, STEM occupations are projected to grow by almost 11% from 2021 to 2031, over two times faster than the total for all occupations. A rigorous STEM education prepares students to excel in a variety of STEM-related career paths, from forensic research and software development to database administration and aerospace engineering.
The four subjects that make up STEM — science, technology, engineering and math — provide a strong foundation for careers that require creativity, analytical thinking and problem-solving skills. Biola's School of Science, Technology and Health is equipping students to become the next generation of innovators, educators, researchers and leaders who will apply their knowledge and skills toward solving today's real-world challenges.
By the Numbers
Alumni Success
92%
Grad School Admission
Students employed or admitted to graduate school within the first six months of graduating
$63,860
Average Income
The average annual full-time income within the first year of graduating (2018–19 grads)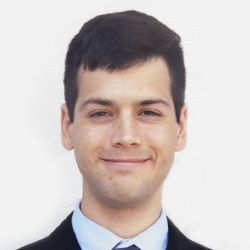 "The beautiful intricacies of God's creation weave faith, science, reason, medicine and the human condition into a wonderful tapestry. The skills and perspectives that were shared with me at Biola are invaluable."
Marcus Olivares-Perez
Biochemistry, B.S. '15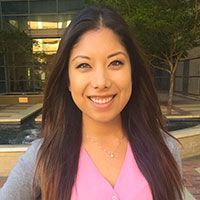 "I learned that spiritual health is so vital in the business of caring for others. I can confidently say I have come out of Biola a stronger Christian, trusting God in everything I do."
Alexandria Palacios
Registered Nurse
Nursing, B.S. '16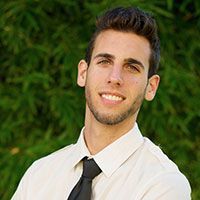 "Biola taught me to approach every field of study by integrating the full authority of God's Word."
Tanner Pubins
Project Engineer
Engineering Physics, B.S. '16