It's no secret: The STEM fields — science, technology, engineering and math — are on the rise. Around the world, demand is growing for mathematicians with a strong grasp of statistics, operations research, data analysis and problem-solving skills. In Biola's mathematics major, you'll receive a strong foundation that prepares you for success in a variety of industries, as well as graduate school or teaching.
In addition to its strong curriculum, expert faculty members and biblical integration, Biola's mathematics program offers several key advantages:
Small classes give you an opportunity to form deep relationships with your professors and fellow students.
Biola's Research Assistant in Math Program (RAMP) offers a research environment where Biola math and computer science majors are supported in research projects that complement their academic goals. Research assistants through RAMP are paid — through generous donors — to assist faculty with research.
Biola's location in Southern California — one of the world's largest and most diverse metropolitan areas — is ideal for internships and job opportunities.
Key card access to well-equipped math and computer laboratories within the Lim Center. Our laboratories offer hands-on experiences and opportunities to put learning into action.
Opportunities to do real statistical consulting work through the Quantitative Consulting Center.
Yes! Tell Me More!
Courses
What will I study as a mathematics major?
Throughout your mathematics course work, you will explore math with a Christian worldview and build a strong foundation in the core curriculum for the pure and applied fields of mathematical science and secondary education. Some program highlights and interesting topics you will learn about include:
Uncovering the underlying structures of the universe through fundamental mathematical theory including Linear Algebra, Real Analysis and Abstract Algebra
Working on live client data in the Statistical Consulting Practicum
Solving real-world problems with techniques learned in Numerical Analysis and Operations Research
Exploring pathways connecting the quantitative world and the Christian faith in our God and Math biblical integration seminar
Testing mathematical mettle in the prestigious Putnam exam — the top ranked annual collegiate math competition in the world — and joining the department's Hall of Fame list
Bible and Theology Coursework
As part of Biola's commitment to a biblically centered education, most undergraduate students complete 30 credits of biblical and theological studies as a part of their degree program. Learn more about our Bible and theology core.
Career Outlook and Preparation
What can you do with a Bachelor of Science in Mathematics?
A degree in mathematics provides an exceptional foundation for careers in virtually all quantitative fields. As a well-equipped professional, you can expect to impact the world for Jesus Christ in professions such as:
Actuary
Analyst (e.g. data, financial, market research, mathematical, operations research)
Data scientist
Statistician
Math teacher
Programmer
In addition, many of Biola's mathematics graduates pursue higher education. Graduate studies at distinguished schools such as: University of Minnesota; University of Southern California; University of California, Irvine; University of California, Los Angeles: University of California, Riverside; University of California, San Diego; California State University, Long Beach; and Portland State University.
For more information on matching your degree choice and math career, especially in the field of analytics, visit Analytics @ Biola. Students interested in mathematics degrees may also be interested in related engineering degrees such as the B.S. in Robotics and B.S. in Engineering.
31% job growth
According to the Bureau of Labor Statistics, job growth for mathematicians and statisticians is projected to be much faster than average between 2021 and 2031.
BLS projections are not specific to Biola University students or graduates.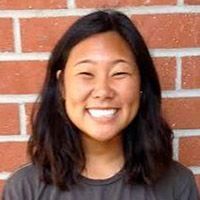 I have experienced much growth and learning by coming alongside fellow math majors and professors, as we strive for a deeper understanding of God and math through every proof and computation.
Joyce Weaver
Mathematics, B.S. '17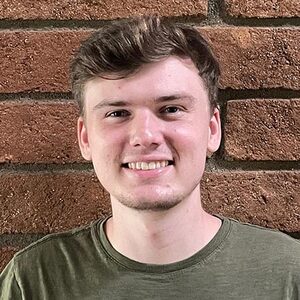 During my time at Biola University, I have seen how God has integrated mathematics into our universe and how searching for mathematical truths is a form of worshiping Him. I have enjoyed countless hours studying the beauty of mathematics with friends, colleagues, and professors. I am excited to continue studying mathematics at the graduate level with the tools that Biola has equipped me with.
Brian Thompson
Mathematics, B.S. '21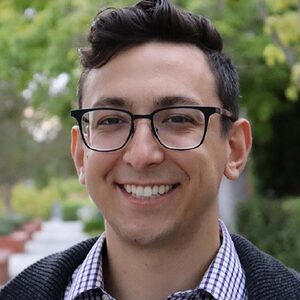 There isn't enough space in a quote to share all the blessings God has gifted me through the Biola Math Department. All I can say is that I arrived at Biola knowing no one, but on leaving felt as though I'd left family. Besides the academic rigor and career training, I have been mentored, guided, and inspired to use my gifts to serve God and others—just like I'd been served by the Christ-like faculty and upperclassmen.
Joseph Lane
Mathematics, B.S. '21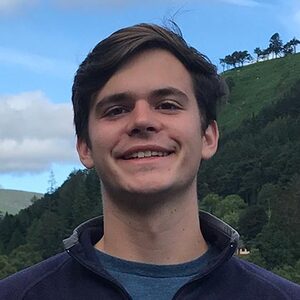 I thoroughly enjoyed my time at Biola as a math major and computer science minor. The environment fostered close relationships with classmates and professors without compromising on excellent education.
Colin Van Meter
Mathematics, B.S. '21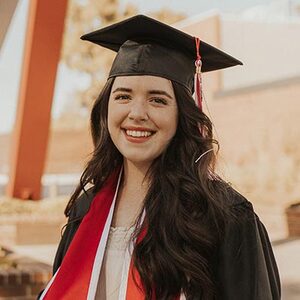 Biola fully equipped me to go out into the world not only in my field but more importantly, spiritually. I was surrounded on all sides with support from friends, professors, and counselors. I can say with complete confidence that the professors at Biola are there to support me in all ways- I can't begin to count how many times I went to a professor and was met with prayer, support, grace, and kindness. As I am now going out into the world to become a math teacher, I feel fully prepared to lead and support my students in Christ, and how math and my faith all fit together. I feel blessed to be a Biola alumnus. I am thankful for an education that has fully equipped me to practice my faith and worship the Lord in all aspects of my life, particularly in my field!
Cassidy Millonzi
Mathematics, B.S. '21
Admissions
Admissions Process
Learn about Biola's admissions requirements, steps to apply, application deadlines and more at our Undergraduate Admissions page.
Schedule a Visit
Learn more about this program by attending an upcoming event for prospective students and parents, or by scheduling a personalized visit.
Tuition and Financial Aid
Attaining a degree from Biola is more affordable than you might think — dramatically lower than the "sticker price" in most cases — with 100% of incoming undergraduate students receiving some form of financial aid.
Faculty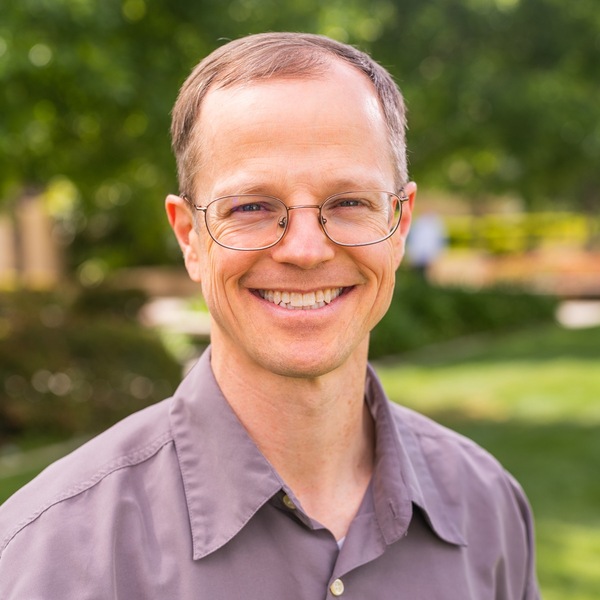 Faculty Spotlight
Jason Wilson
Professor of Mathematics
Ph.D., University of California, Riverside
M.A., California State University, Fullerton
M.A., Biola University
B.S., Biola University
B.A., Biola University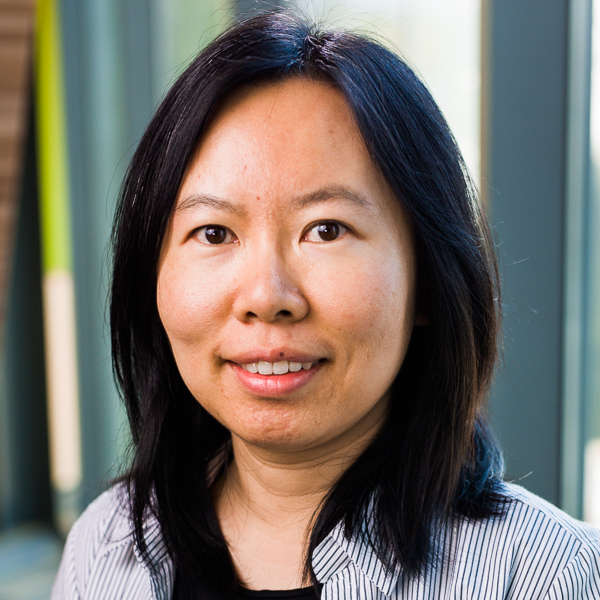 Faculty Spotlight
Yu Yan
Associate Professor of Mathematics
Ph.D., Stanford University
B.S., Fudan University (Shanghai, China)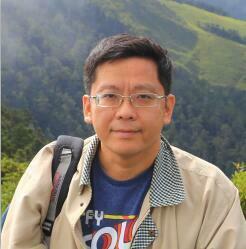 Faculty Spotlight
Shieu-Hong Lin
Professor of Mathematics and Computer Science
Ph.D., Brown University
M.Div., Logos Evangelical Seminary
B.S., National Taiwan University
Learning Opportunities
Research Assistant in Math Program (RAMP)
The goal of RAMP is to create an undergraduate research environment where Biola math and computer science majors are supported in research projects that:
Complement their academic goals
Facilitate department growth
Further Biola's mission together
Participating RAMP research assistants are paid to assist faculty with research. The program is supported exclusively through private donors and all donations are tax deductible. We believe that the greater the success of RAMP, the more equipped our students will be to fulfill the biblically mandated mission of Biola University, which is to "equip men and women in mind and character to impact the world for the Lord Jesus Christ.
For the completed list of projects, see biola.edu/math-and-computer-science-department/current-students.
Teaching Assistant (TA)
Teaching Assistants (TAs) are student workers who help faculty run their courses. Primary responsibilities usually include grading papers and holding tutoring hours in the math lab for student questions. Some of the benefits include:
TAs gain teaching-related experience such as tutoring and grading
TAs experience the joy of biblical service
TAs obtain review, reinforcement, and clarification of their mathematical skills
TAs earn an hourly wage based on their year and experience.
To become a TA, inform the department or tell the professor of a class you're interested in that you'd like to be considered as a TA for them. TA selection for the semester occurs by joint faculty decision before the semester begins.
Putnam Exam Participant
The Putnam Exam is a national mathematics contest for undergraduate students, run by the Mathematical Association of America (MAA). It is a full-day contest, held each year on the first Saturday of December. Questions can range over a wide variety of math topics: calculus, linear algebra, differential equations, probability, number theory, and more. There are 120 points available on the exam (12 questions, 10 points each), but the median score is usually 3 points or fewer. It is considered an accomplishment to score even one point on the Putnam Exam.
Why should I participate in the Putnam Exam?
A strong Putnam Exam score can lead to being accepted to a high-caliber graduate school for mathematics
The MAA offers cash prizes to top scorers; the Biola math/CS department offers smaller cash prizes to those scoring at least a certain number of points
It's a fun, challenging experience: a chance to put your God-given math skills to the test
To participate in the Putnam Exam, contact Biola's Putnam facilitator, Dr. DiMuro, and ask to join the team. All Biola students who do not yet have an undergraduate degree (and who have not already participated in the contest four times) are eligible to participate. Contact Dr. DiMuro at joseph.dimuro@biola.edu.
Quantitative Consulting Center (QCC)
Math and Faith Integration
Learn more on how math and faith integrates by watching a series of four video presentations — led by our mathematics professor, Dr. Wilson — on the Math and Faith Integration page.
You may also be interested in