Corporate Affiliates Program
The Corporate Affiliates Program (CAP) at the School of Science, Technology and Health aims to build mutually beneficial partnerships with external organizations, and provide networking and career opportunities (including internships and apprenticeships) for Biola students and graduates in the science, technology, engineering, math and medical (STEMM) fields. Biola University's School of Science, Technology and Health trains and equips scholars to answer our culture's most challenging technical and ethical questions.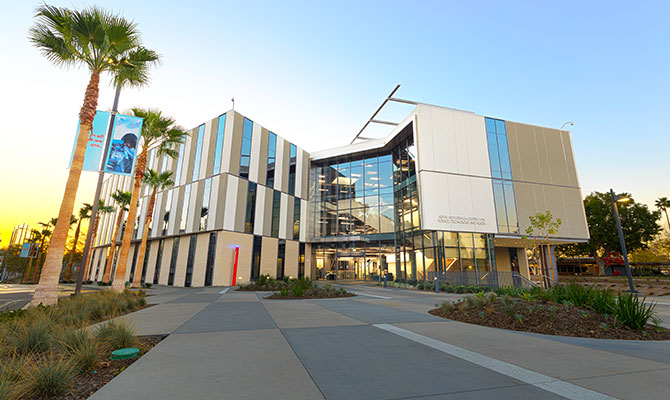 ---
Benefits of Becoming a Corporate Affiliate
When you become a corporate affiliate partner, you will get an exclusive insider's view of the research and other activities of the STEMM programs within the university. In addition, you will have opportunities to collaborate with faculty experts and SSTH students in our state-of-art facilities and labs, partner on research opportunities, connect directly with talented students and alumni, post job openings, and support collaborations between the university and affiliate program members. Explore the summary of benefits and opportunities below.

Access to the Best Talent
Access to students via resume files, introductions and on-campus interview suite
Easily post part-time and full-time jobs and internships to recruit top students and alumni
Promote your company
Announce on-campus company events
Arrange custom virtual or on-campus recruitment events
Host site visits and field trips
Sponsor student scholarships, internship/apprenticeship programs and/or student organizations
Sponsor R&D projects and capstone projects for students
Research and Collaboration
Access to top-notch faculty researchers at the School of Science, Technology and Health
Collaborate on research projects with faculty and students in shared facilities and labs
Sponsor capstone projects
Partner on grant opportunities
Participate in university-wide lectures and other research and talent engagement events
Participate in scholar (faculty/researcher/practitioner) exchanges
Engage in philanthropic opportunities to support specific areas of interest, including but not limited to scholarships, fellowships, labs, equipment and research projects
Leadership Opportunities
Access to academic leadership to discuss topics of importance to the university
Identify research roadmaps for the School of Science, Technology and Health
Contribute to educational opportunities and curricula
Invest in the school's infrastructure
Present as corporate guest lecturers
Network with faculty and other industry executives
Why Biola?
Biola is named as one of America's best colleges, recognized by the U.S. News and World Report list of national universities for more than 20 years, and considered a top ranked Council for Christian Colleges & Universities (CCCU) member school. In addition, our students exhibit strong professional values, including integrity, empathy, initiative, financial responsibility and a robust commitment to community.


One of the "best national universities" according to U.S. News and World Report's Best Colleges 2022 rankings.

Higher rate of community service by CCCU students vs. all U.S. college students1.


Top 15% in the U.S. for exceptional student diversity across gender, ethnicity, age and home location.

52% four-year graduation rate (vs. 33% national average).
1. Building the Economy and the Common Good: The National Impact Of Christian Higher Education in the United States, Econsult Solutions, 2018.
News & Highlights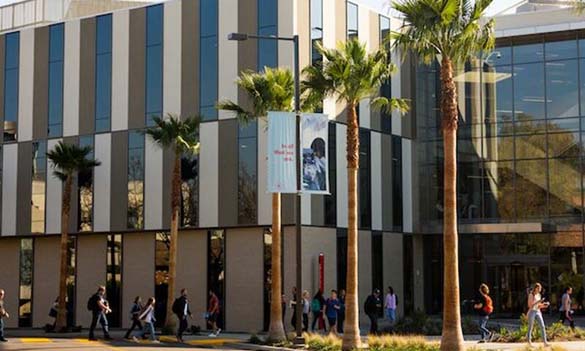 New Initiative Offers Increased Access to Internship, Research and Job Opportunities
Former NASA Graduate Research Fellow, Dr. Leslie Wickman, is leading Biola's School of Science, Technology and Health's new corporate affiliates program.
Next Steps
Move forward by requesting more information about becoming a Corporate Affiliate partner with the School of Science, Technology and Health at Biola University. Our office will be happy to arrange an informational meeting to determine how your organization could benefit from CAP membership.
Get started by contacting Dr. Leslie Wickman, Director of our Corporate Affiliates Program, at leslie.wickman@biola.edu or complete the Request More Information form below.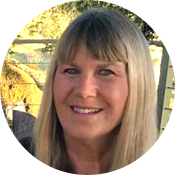 Dr. Leslie Wickman
Director of Corporate Affiliates Program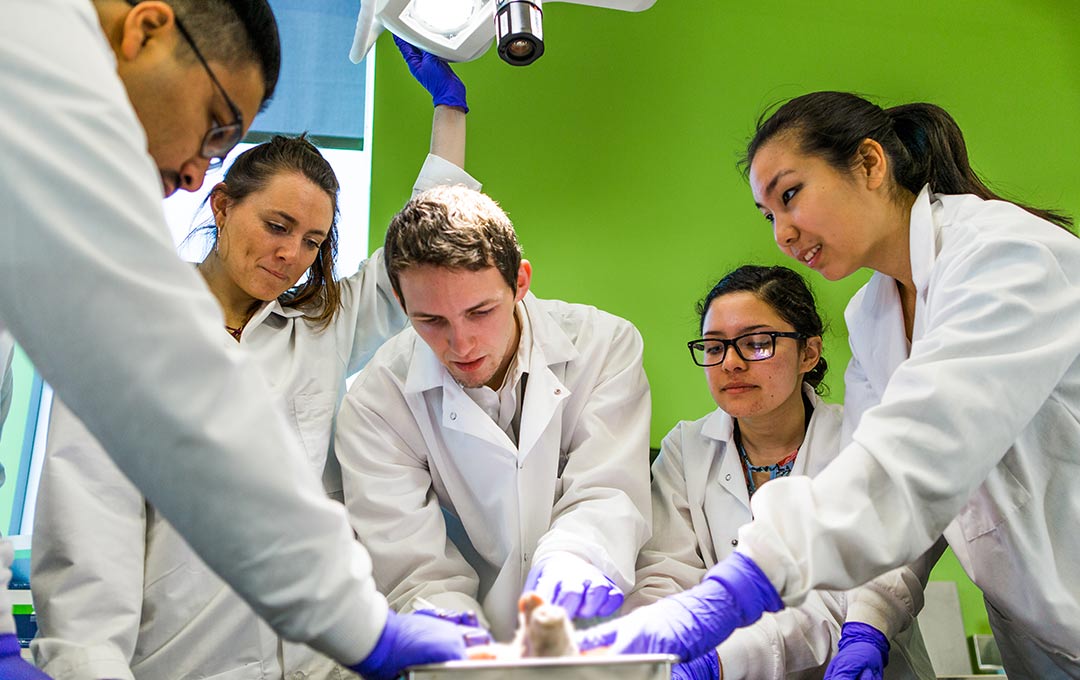 Jobs & Internships
The Corporate Affiliates Program and the Career Center have partnered together to provide even more employment opportunities for our current students and graduates. Explore the list of internships and job offerings specific to your major.
Explore Internships and Job Openings
Note: All STEMM majors and relevant industries are included in this search. Please remove filters that do not match your major or preferred industry.
Note: Email leslie.wickman@biola.edu or drop by LIM 311 to talk about what it's like to work in the Aerospace industry.