Biola's chemistry degree offers preparation in all the core areas of chemistry: analytical, biological, inorganic, organic and physical chemistry. Our program provides rigorous coursework, hands-on-training with the latest chemical instrumentations, as well as a rich independent research experience from a Christian worldview. As a chemistry graduate, you will be fully prepared to pursue professional careers in industry or government, or to continue towards advanced degrees in chemistry and molecular sciences. Our graduates work in a variety of places, including the biomedical field, government agencies, environment and sustainability fields, and the food technology industry.
In addition to its strong curriculum, expert faculty members and biblical integration, Biola's chemistry program offers several key advantages:
Small class sizes will enable you to benefit from professors who have the time to individualize programs and meet specific needs.
Well-equipped laboratories and state-of-the-art instrumentation at the Lim Center offer hands-on experience and opportunities to put your learning into action.

Biola's location in Southern California — one of the world's largest and most diverse metropolitan areas — is ideal for finding student employment and internships in local industry.
Biola offers numerous summer mission projects that allow students to use their technical skills.
Yes! Tell Me More!
Courses
What will I study as a chemistry major?
As a chemistry major, you will become part of a community of learners who love to analyze and evaluate data, think creatively, perform detailed analysis across may different sub-disciplines within chemistry, and who apply these skills to solve important problems, especially in the lab. Throughout the chemistry program, you will explore biological, inorganic, organic, physical and analytical chemistry from a Christian worldview. Learning topics and highlights include:
Principles and theories of the structure and properties of matter
Chemical kinetics, equilibrium, thermodynamics and electrochemistry
Structure, properties and reactivity of carbon-containing molecules
Chemical methods of analysis, including titrimetry, electrochemisty, spectroscopy and chromatography
Introduction to computer-based drawing and searching tools
Chemical methods of analysis including titrimetry and gravimetry
Introduction to computer-based drawing and searching tools
Fundamentals of experimental and instrumental design
12 principles of green chemistry, in order to reduce and/or eliminate the use or generation of hazardous substances
Principles behind quality management in a professional chemistry lab
Bible and Theology Coursework
As part of Biola's commitment to a biblically centered education, most undergraduate students complete 30 credits of biblical and theological studies as a part of their degree program. Learn more about our Bible and theology core.
Career Outlook and Preparation
What can you do with a Bachelor of Science in Chemistry?
A degree in chemistry provides solid preparation for graduate work and for wide-range of careers in important fields such as medicine, law, biomedical, pharmaceutical, food or forensic science, government, chemical and resource management, environment and sustainability, and education. You can expect to influence and transform the world for Jesus Christ through your life and calling in professions such as:
Pharmacist
Educator
Quality control specialist
Dentist
Surgeon
Laboratory technologist
Government science writer
Forensic science technician
Industrial or chemical engineer
Biochemical or environmental chemist
In addition, many graduates of Biola's chemistry program pursue graduate studies, while others move into other scientific career-building opportunities. Professional highlights include:
Food science technician
Chemist in government laboratory
Acceptance and matriculation into Ph.D. programs at highly acclaimed universities such as: University of California, Berkeley, Irvine, and Riverside; Texas A&M University; Cal State Long Beach
Explore Biola's Health Science Careers website for specific information about various health professions.
14% job growth
According to the Bureau of Labor Statistics, job growth for chemical engineers is projected to be much faster than average between 2021 and 2031.
BLS projections are not specific to Biola University students or graduates.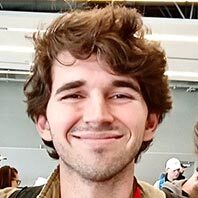 If you are serious about science, Biola has what you need to pursue it for a career. If you want to sit in the intersection of science and faith, I beg you to come and learn that science is God's magic trick, in which we are continually discovering and being amazed by how he did it. If you are serious about Jesus Christ or perhaps trying to answer that question, then come and learn about the Nazarene.
Chemistry Graduate Student
Chemistry, B.S. '21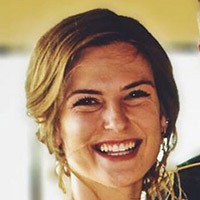 Studying Chemistry has allowed me to appreciate God's intricate design of the universe on a macroscopic scale, as well as on an atomic level.
Elizabeth Shimer
Chemistry, B.S. '16
Admissions
Admissions Process
Learn about Biola's admissions requirements, steps to apply, application deadlines and more at our Undergraduate Admissions page.
Program-Specific Admissions Requirements
Schedule a Visit
Learn more about this program by attending an upcoming event for prospective students and parents, or by scheduling a personalized visit.
Tuition and Financial Aid
Attaining a degree from Biola is more affordable than you might think — dramatically lower than the "sticker price" in most cases — with 100% of incoming undergraduate students receiving some form of financial aid.
Faculty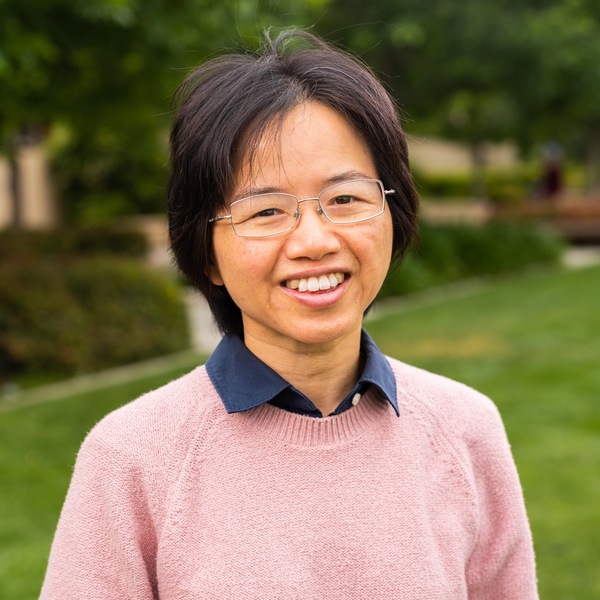 Faculty Spotlight
Jessica Lu
Program Chair of Chemistry
B.S. Chemistry, UC Berkeley
Ph.D. Chemistry, Virginia Tech, Concentration: Analytical Chemistry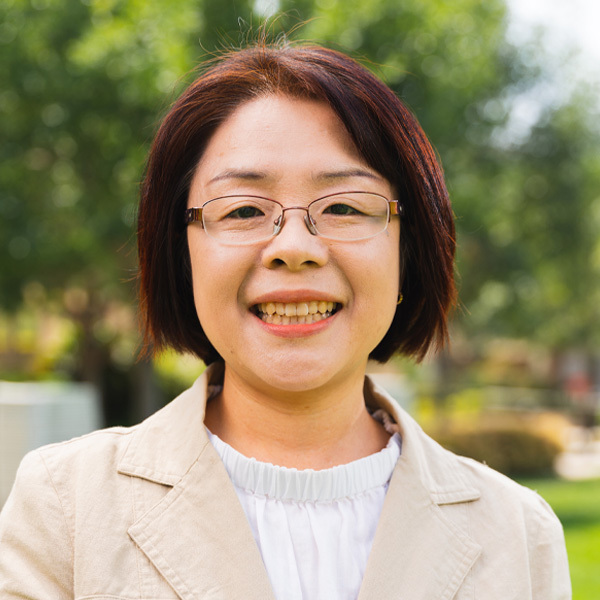 Faculty Spotlight
Heeyeon Cho
Assistant Professor of Chemistry
Ph.D., Seoul National University, South Korea
M.S., Seoul National University, South Korea
B.S., Chungbuk National University, South Korea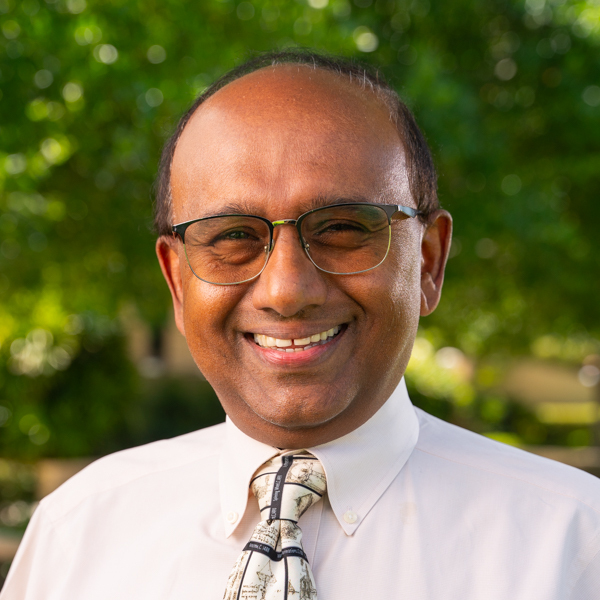 Faculty Spotlight
Richard Gunasekera
Research Professor of Science, Technology and Health
Ph.D., Baylor University
M.S., Baylor University
M.S., University of Houston-Clear Lake
B.S., Baylor University
Postdoctoral Fellowship - Baylor College of Medicine
Learning Opportunities
American Chemical Society (ACS) Club
Associated with the national society of the same name, the American Chemical Society (ACS) Club unites students who are interested in exploring chemistry outside of the classroom. Members are encouraged to participate in our field trips, demonstration team, research projects and science awareness days. Please email acs@gmail.com if you are interested.
Biola Health Careers Club
The Health Careers Club is a student-led group designed to bring together, educate and support Biola students pursuing future healthcare careers.
Research Projects
Atomic Force Microscopy Studies of Soft Matter Materials
Professor Xidong Chen – Atomic force microscopy (AFM) has been a powerful tool in many areas of research that involve surface morphologies. The ability of AFM to examine biological samples in the physiologically native environment makes it an ideal tool to study cell structures. Currently, ciliary structures of tetrahymena and surface structures of cancer cells are being investigated. Experiments are carried out on an in-house AFM. Students are involved in this project.
Optical Fluctuation Microscopy Investigations into Polymers, Microorganisms and Aerosols
Professor Jessica Lu – The project will be to set up a new optical system in which the sizes of single nano- and micron-sized particles can be imaged and sized. The particles that we plan on sizing will include dust particles, pollen, soot particles, as well as organic aerosols. Spherical particles will be sized through collection of the elastically scattered light from the particles, while nonspherical particles will be sized through collection of the speckle pattern. Interested students are welcome to participate in this project by reaching out to Dr. Lu.
You may also be interested in