Bachelor of Science in Kinesiology
Biola University's Bachelor of Science in Kinesiology program explores God's intricate design of our human bodies and human movement. The way we steward our bodies in our everyday lives — with exercise, nutrition and medical care — can have profound effects on our complete human health. Biola's kinesiology major will prepare students by providing specialized training in human movement and athletic performance, readying you to be a competent and caring Christian professional in such fields as health and fitness, health promotion, exercise science and allied health care.
In addition to its strong curriculum, expert faculty members and biblical integration, Biola's kinesiology program offers several key advantages:
Biola's location in Southern California — one of the world's largest and most diverse metropolitan areas — is ideal for internships and job opportunities.
The university is home to top-notch athletics facilities, including a newly remodeled fitness center and athletic training room where students can put their education into action.
Small classes give you an opportunity to form deep relationships with your professors and fellow students.
Biola's Health Careers Club educates, supports and builds community among all the pre-health career students on campus through guest speakers and other events.
The Biola Office of Health Professions Advising (BOHPA), a distinctive of Biola, provides experienced advice for navigating your healthcare journey, resources for taking qualifying exams like the GRE and MCAT, mock interviews, clinical shadowing experiences with health professionals, and strategic advice for applying to postgraduate programs.
Support from Biola's Career Center, including a dedicated STEM career services specialist with expertise in developing resumes tailored to STEM fields, LinkedIn profile development, interview preparation, and hosting STEM-focused career events.
Well-equipped laboratories and learning spaces at the Lim Center and Soubirou building offer hands-on experience and opportunities to put your learning into action.
State-of-the-art Exercise Laboratory and Biomechanics and Human Performance Laboratory facilities used for teaching, practice, training, and research.
Concentrations
Exercise Science

The exercise science concentration allows students to customize their program to prepare for health-related graduate studies in areas such as physical therapy, sports medicine, physiology, biomechanics and others. This concentration can prepare students for careers in allied health, or for other jobs within the health and fitness industry, including exercise rehabilitation programs (such as cardiac rehab, cancer rehab, gait laboratories, and sports medicine facilities).

Health and Human Performance

The concentration in health and human performance is ideal for students who wish to work in clinical exercise physiology, occupational therapy, strength and conditioning, health and fitness, and wellness promotion, and serves as preparation for graduate study in exercise physiology, strength and conditioning, athletic training and similar fields. This concentration also prepares students for professional certifications in fitness and conditioning through professional organizations such as the American College of Sports Medicine (ACSM) and the National Strength and Conditioning Association (NSCA).
Yes! Tell Me More!
Courses
What will I study as a kinesiology major?
As a kinesiology major, you will gain a strong foundational understanding of God's design for the human body, movement and performance. Focus throughout the program will be on the value of physical activity and of promoting healthy lifestyles. Career-relevant course topics and highlights include:
Basic structure and function of the human body
Human systems analysis lab
Human movement and mechanical principles
Physiological concepts of muscular exercise
Field and hands-on learning experiences in exercise prescription and training, and fitness assessment
Exercise psychology and rehabilitation strategies
Scientific treatment of applied nutritional principles
Achieving organizational leadership effectiveness
Bible and Theology Coursework
As part of Biola's commitment to a biblically centered education, most undergraduate students complete 30 credits of biblical and theological studies as a part of their degree program. Learn more about our Bible and theology core.
Career Outlook and Preparation
What can you do with a Bachelor of Science in Kinesiology?
The kinesiology degree can serve as a specialized pre-medicine degree for certain medical careers and also provides exceptional preparation for students who may desire to teach physical education, practice physical therapy or occupational therapy, or make contributions in fields such as exercise science and allied health care. As a well-equipped professional, you can expect to impact the world in professions such as:
Physical therapist
Occupational therapist
Exercise physiologist
Sports psychologist
Fitness instructor
Strength and conditioning coach
Professor or teacher
Personal trainer
Athletic trainer
Health educator
Medical doctor
Some careers in kinesiology may require complementing certifications in order to further prepare students of our bachelor's degree program. For example — clinical exercise physiologist certifications or personal training certifications from organizations such as the American College of Sports Medicine, and strength and conditioning certifications from organizations such as the National Strength and Conditioning Association.
In addition, a number of Biola kinesiology bachelor's degree program majors pursue graduate studies. Alumni have gone on to prestigious schools such as: University of Saint Augustine; University of Southern California; Chapman University; California State University, Fullerton; California State University, Long Beach; and California State University, Northridge.
Explore Biola's Health Science Careers website for specific information about various health professions.
17% job growth
According to the Bureau of Labor Statistics, job growth for physical therapists is projected to be much faster than average between 2021 and 2031.
BLS projections are not specific to Biola University students or graduates.
Admissions
Admissions Process
Learn about Biola's admissions requirements, steps to apply, application deadlines and more at our Undergraduate Admissions page.
Schedule a Visit
Learn more about this program by attending an upcoming event for prospective students and parents, or by scheduling a personalized visit.
Tuition and Financial Aid
Attaining a degree from Biola is more affordable than you might think — dramatically lower than the "sticker price" in most cases — with 100% of incoming undergraduate students receiving some form of financial aid.
Faculty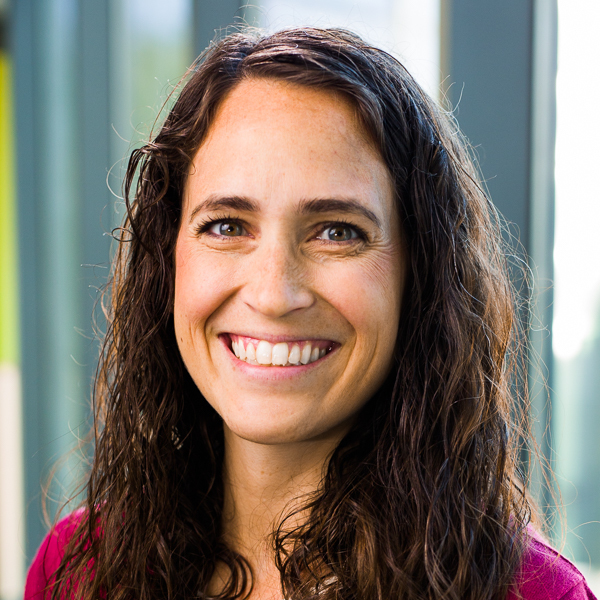 Faculty Spotlight
Kristianna Altamirano
Associate Professor of Kinesiology
M.S., California State University Fullerton
B.S., Biola University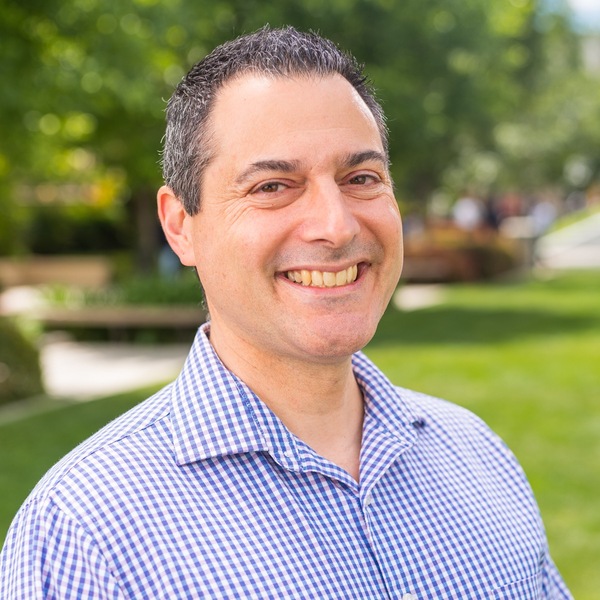 Faculty Spotlight
Marc Apkarian
Professor of Kinesiology
Ph.D., University of New Mexico
M.S., San Diego State University
B.S., University of California, Los Angeles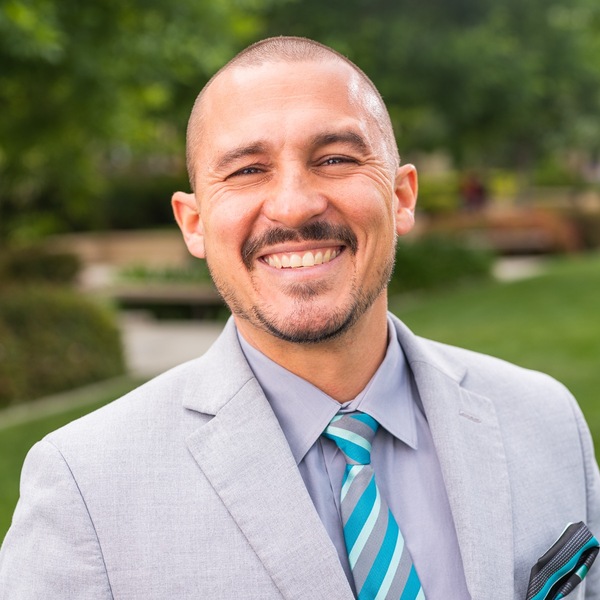 Faculty Spotlight
Brent Peterson
Co-Program Chair of Kinesiology and Public Health
MPH, Colorado School of Public Health, Aurora, CO
Ph.D., University of Northern Colorado, Greeley, CO
M.S., California State University, Fullerton
B.A., Concordia University, Irvine, CA
Learning Opportunities
Biola Health Careers Club
Biola's Health Careers Club educates, supports and builds community among all the pre-health career students on campus through guest speakers and other events.
Internships
Students are able to gain practical experiences in internships and fieldwork (paid or unpaid) for academic credit, or independently, in various clinical (outpatient/inpatient) and non-clinical settings. Multiple opportunities are available locally at facilities with which connections exist, or where students have served previously, or, which are newly identified by students. These include: clinics, hospitals, rehabilitation centers, wellness centers, athletic training rooms, gyms, strength and conditioning centers, private exercise studios, community and non-profit centers. Students can also gain experience on-campus, working with the athletes and teams in the athletic training room, athletic performance center, or with faculty and staff in the KPH exercise lab.
Faculty-Mentored Research
Students have various opportunities to get involved with ongoing faculty research or to design projects of their own that will help strengthen resumes and graduate school applications. Students will gain experience in working with an Institutional Review Board, conducting, presenting, and/or publishing research findings. Opportunities to write research grants are also a possibility.
Research Data Software
Students have opportunities to work with KPH faculty members in ongoing research projects and learn to use statistical softwares used for qualitative data analysis. Students taking select courses will also learn to use SPSS (Statistical Package for the Social Sciences) and analyze research data.
Exercise is Medicine on Campus (EIM-OC)
(EIM-OC) calls upon universities and colleges to promote physical activity as a vital sign of health. EIM-OC encourages faculty, staff and students to work together toward improving the health and well-being of the campus community by making movement a part of the daily campus culture.
Athletic Training Student Worker
Sports Performance Student Worker
You may also be interested in