Bachelor of Science in Nursing
Receiving a Bachelor of Science in Nursing from Biola University prepares students entering the field of nursing science to pursue a meaningful nursing career. Mastery of major nursing skills and patient care technology will empower you to confidently model the care and compassion of Jesus to hurting people — sometimes during the most traumatic or trying moments of their lives. In Biola's nursing program, you'll learn to provide high quality nursing care through:
rigorous coursework
skills and simulation labs
clinical experiences at area hospitals and health care agencies
In addition to its strong curriculum, expert faculty members and biblical integration, Biola's undergraduate degree nursing program offers several key advantages:
All students take part in diverse clinical nursing experiences with the cooperation of hospitals and agencies throughout both Los Angeles and Orange counties with a particular emphasis on serving underserved individuals.
Biola offers opportunities for global health experiences in a variety of countries.
Biola's state-of-the-art instrumentations and simulation lab at the Lim Center, with multiple advanced patient simulators, provides a chance to experience a variety of clinical realities from the intensive care unit to the delivery suite.
The Biola Office of Health Professions Advising (BOHPA), a distinctive of Biola, provides experienced advice for navigating your healthcare journey, resources for taking qualifying exams like the GRE and MCAT, mock interviews, clinical shadowing experiences with health professionals, and strategic advice for applying to postgraduate programs.
Our baccalaureate degree program has a unique heritage, having grown out of Biola's School of Missionary Medicine. In keeping with this strong heritage, students are taught to view nursing as a ministry wherever they choose to serve.
Nursing graduates are eligible to take the examination required by the Board of Registered Nursing for licensure as a registered nurse. Upon graduation, application can be made for certification as a public health nurse.
Biola's nursing program was recently ranked 13th overall on Niche's list of "Best Colleges for Nursing in California," based on student reviews and data from the U.S. Department of Education. Biola is also among the top-performing Christian universities in U.S. News and World Report's ranking of BSN programs. Find out more about nursing scholarship opportunities at Biola University today.
Yes! Tell Me More!
Courses
What will I study as a nursing major?
The nursing curriculum will prepare you for licensure as a registered nurse. In addition to hands-on clinical experience, you will be taught how to integrate your Christian faith with professional nursing knowledge and skills, so you will view nursing as your call to minister to those in need. Career-relevant topics you will learn about include:
Administering medication
Medical-surgical nursing care of diverse populations
Clinical application of nursing theory, reasoning and skill
Introduction to women's health care
Quality health care for the elderly
Research skills to improve nursing practice
Clinical application of nursing skills in the community
Global health issues
Principles of leadership and management
Bible and Theology Coursework
As part of Biola's commitment to a biblically centered education, most undergraduate students complete 30 credits of biblical and theological studies as a part of their degree program. Learn more about our Bible and theology core.
Career Outlook and Preparation
What can you do with a Bachelor of Science in Nursing?
As a highly skilled and technically competent nurse who is prepared in our BSN program to take the licensure exam, your bachelor's degree from Biola will ready you to impact the world in areas such as hospital and home care, public health services, schools and missions. While some students seek out an Associate Degree in Nursing as an option to begin a professional career quicker, BSN programs not only develop more knowledge, but offer greater professional prestige, growth opportunities and career options. As a registered nurse (RN), rewarding career options include:
Medical/surgical hospital staff nurse
Travel RN
Labor and delivery nurse
Nursing case manager
Beginning level nurse researcher
Home health care or hospice nurse
School nurse
Missionary nurse
With further education, you could become a nurse practitioner, clinical nurse specialist, nurse manager, nurse-midwife, or educator for nursing students.
Explore Biola's Health Science Careers website for specific information about various health professions.
6% job growth
According to the Bureau of Labor Statistics, job growth for registered nurses is projected to be as fast as average between 2021 and 2031.
BLS projections are not specific to Biola University students or graduates.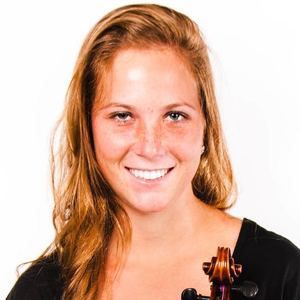 Attending Biola as both a nursing and music performance student allowed me to glean from a host of professors and peers that have lived out their faith in a variety of professions. The personal and spiritual growth that I experienced from my time at Biola has empowered me to share Christ's love with others regardless of whether I am giving medications to a patient in the ER, playing my viola in church or assisting in compiling the district reports of teenage pregnancy and newly acquired HIV infections in an African village.
Nurse, Peace Corp Community Health Volunteer
Performance (Viola) '10, B.M. and Nursing, B.S. '10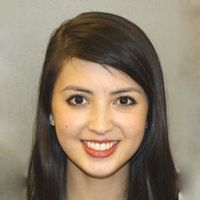 Every day this program equips us, intellectually and spiritually, to be ready for any challenge we may face in the medical field and prepares us to do the handiwork of God in serving His people through the calling of a nurse.
Emily Justiniano
Nursing, B.S. '17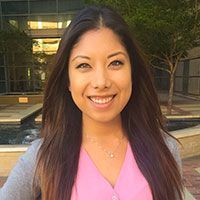 ... I learned that spiritual health is so vital in the business of caring for others. I can confidently say I have come out of Biola a stronger Christian, trusting God in everything I do.
Registered Nurse
Nursing, B.S. '16
Admissions
Admissions Process
Learn about Biola's admissions requirements, steps to apply, application deadlines and more at our Undergraduate Admissions page.
Program-Specific Admissions Requirements
Schedule a Visit
Learn more about this program by attending an upcoming event for prospective students and parents, or by scheduling a personalized visit.
Tuition and Financial Aid
Attaining a degree from Biola is more affordable than you might think — dramatically lower than the "sticker price" in most cases — with 100% of incoming undergraduate students receiving some form of financial aid.
Faculty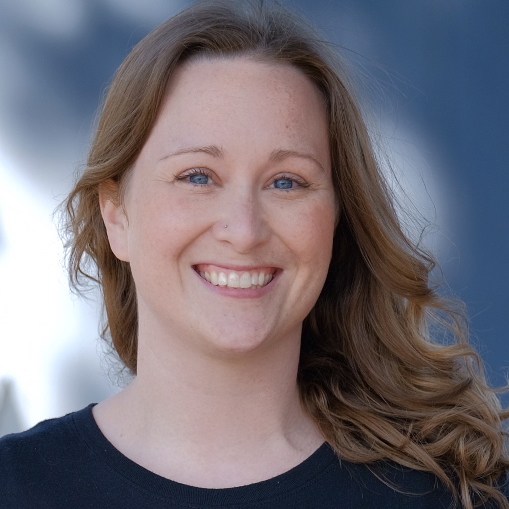 Faculty Spotlight
Electra Allen
Associate Professor of Nursing
M.S.N., Nursing Eduction, Duke University
B.S., Nursing, Hampton University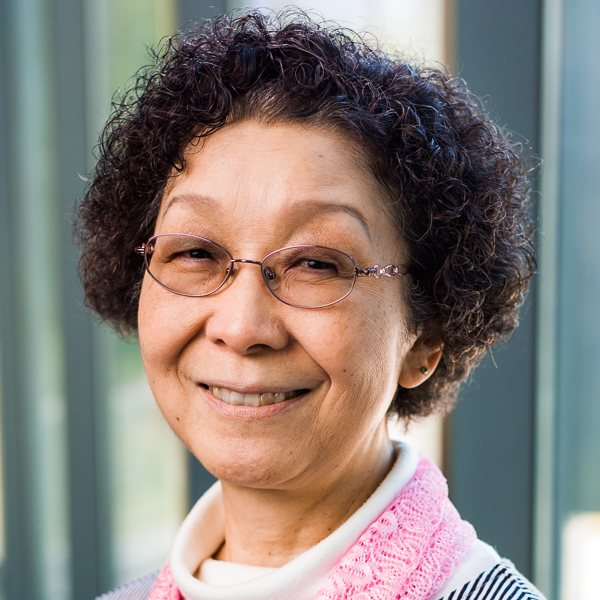 Faculty Spotlight
Akiko Kobayashi
Professor of Nursing
Ph.D., University of California, San Francisco
M.S.N., School of Nursing, University of California, San Francisco
B.S.N., San Francisco State University
Holy Spirit Hospital Nursing School, Nagoya, Japan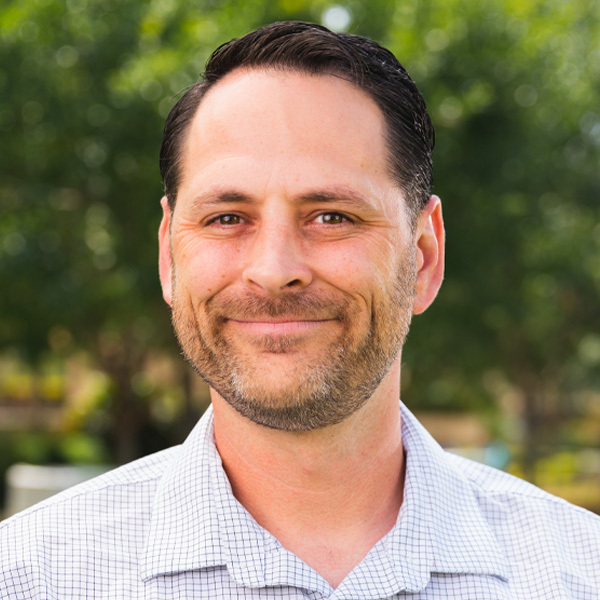 Faculty Spotlight
Jason Smith
Assistant Professor of Nursing
Ph.D(c). Nursing, University of San Diego
M.A. Theology, Biola University
B.S.N. Nursing, California State University Long Beach
Learning Opportunities
Clinical Nursing Experience
As a Biola nursing major, you will get hands-on learning experience when taking part in our clinical nursing opportunities with the cooperation of Biola's partnering hospitals and agencies throughout Los Angeles and Orange counties. As a senior, global options in a variety of countries also open to you. The overall goal is for you to be prepared to work as a registered nurse almost anywhere in the world, so we offer experiences in venues that may include:
County government facilities
Specialty hospitals
Medical centers for cancer patients
Community hospitals
HMOs (health maintenance organizations)
Hospitals with faith-based values
Other city agencies, including schools, pregnancy help clinics, homeless clinics and senior centers.
California Nursing Students' Association (CNSA), Biola Chapter
Mission: Our mission is to equip Biola nursing students to be nurse leaders that they may better influence their class, their community, and their world for the Lord Jesus Christ.
Vision: Our ultimate purpose is to show students the art and science of caring holistically for human beings in body, mind, and soul until every wound and disease is treated.
We accomplish these high callings by creating roles for students to be involved in many areas of leadership for the rest of the nursing department. CNSA sends participants to the state-wide CNSA convention to learn about professional endeavors and to meet with recruiters. Biola CNSA is mostly concerned about creating a sense of community during all five years of participation in the program through:
Medical related chapels
All level lunches
Fundraisers
Professional speakers
Ceremonial events and holiday parties
You may also be interested in