Bachelor of Science in Public Health
Turn your passion for health into a promising career as a public health education specialist, healthcare administrator, researcher or any other number of crucial public health positions with a bachelor's degree in public health from Biola University. A public health major will prepare you to serve many vital roles in the growing health and wellness industries, while also improving your earning and kingdom impact potential in one of the most crucial areas of society today. Those who finish the B.S. in Public Health program at Biola become professionals equipped to:
Evaluate and reduce occupational and environmental health risks
Craft government policies and guide public health programs
Contribute to hospital policies and procedures
Track and prevent the spread of diseases (disease prevention)
Create educational programs to encourage optimal nutrition, exercise and wellness
Much more
Wherever they serve, students who leave Biola with a bachelor's degree in public health are health professionals ready to promote and care for the well-being of individuals and communities.
In Biola's B.S. in Public Health major, you will gain the broad academic training, research experience and practical skills needed to thrive in this highly in-demand field. Whether you plan to pursue graduate school or move directly into a health and wellness career as a public health professional, a Bachelor of Science in Public Health from Biola offers you the flexibility you need to pursue a wide range of opportunities.
Biola's Public Health degree program offers several key advantages:
With its solid foundation in kinesiology, health science and data-driven research, the public health major gives you a comprehensive education that prepares you for some of the most in-demand careers in the health and wellness fields.
Small class sizes offer you direct access to professors with real-world experience and expertise across many different fields, including public health, biology, chemistry and kinesiology.
The public health major is taught from a Christian perspective, equipping you to be a skilled professional who cares for the holistic well-being of individuals and communities.
Biola's Lim Center is a premier facility for science and health students, filled with research labs, cutting-edge equipment and specialized spaces for those seeking degrees in anatomy and physiology, environmental and analytical chemistry, molecular biology and health care.
The Biola Office of Health Professions Advising (BOHPA), a distinctive of Biola, provides experienced advice for navigating your healthcare journey, resources for taking qualifying exams like the GRE and MCAT, mock interviews, clinical shadowing experiences with health professionals, and strategic advice for applying to postgraduate programs.
A required practicum and capstone project will allow you to gain valuable hands-on work experience, dive into research and create a tangible report to present to prospective employers while earning your undergraduate degree.
Concentrations
Global Health

Global health is defined as the study, research and practice on improving health and achieving health care equity for communities worldwide. This concentration will focus on the prevention and intervention of health issues at the population level, and involve the integration of disciplines within and beyond the health sciences –– community health, epidemiology, health promotion, biology, statistics and intercultural studies to name a few.

Some career outcomes include: Certified Health Educator, Health Director, Health Administrator, Public Health Specialist, Community Health Worker, Global Health Worker, Public Health Program Manager, Public Health Policy Analyst, Nonprofit Coordinator, International Health Program Manager and Community Health Outreach Associate.

Pre-Health Professions

The pre-health profession concentration will prepare public health students for the following graduate and professional programs:

Pre-Medicine
Pre-Veterinary Medicine
Pre-Dental
Pre-Optometry
Pre-Pharmacy
Pre-Physician Assistant
Pre-Podiatry

Each of the listed heath profession tracks will have slightly different prerequisite courses, which students in the pre-health profession concentration will take, and faculty advisors will direct students in meeting the requirements.
Yes! Tell Me More!
Courses
What will I study as a public health major?
The B.S. in Public Health offers a broad education across several academic disciplines, including biology, chemistry, physics and kinesiology. The program also incorporates research and quantitative analysis, providing a helpful background for understanding and developing public health policies. Course topics and learning highlights include:
Principles of cellular and molecular biology, genetics and human development
Study of microbial organisms, emphasizing bacteria and viruses
Basic structure and function of the human body
American health care systems, epidemiology, public health policy, and occupational and environmental health
Nutrition, physical fitness, stress management, substance abuse, sexuality, social and behavioral theoretical/applied modeling and other public health issues
Laboratory techniques used in research and industry, including scanning electron microscopy, histology, DNA analysis, analytical chemistry, clinical and applied physiological assessment, biological sampling and processing techniques
Bible and Theology Coursework
As part of Biola's commitment to a biblically centered education, most undergraduate students complete 30 credits of biblical and theological studies as a part of their degree program. Learn more about our Bible and theology core.
Career Outlook and Preparation
What can you do with a Bachelor of Science in Public Health?
A Public Health degree equips you for a wide range of careers in a variety of fields and positions including:
Health promotion and education
Health care policy
Health care administration
Occupational health monitoring
Public health risk assessment
Population health
Global Health Track
Health Education Specialist
Public Health Specialist
Nonprofit Coordinator
International Project Manager
Outreach Specialist
Clinical Research
Associate Community Health Worker
Pre-Health Professions Track
Pre-Medicine
Pre-Veterinary Medicine
Pre-Dental
Pre-Optometry
Pre-Pharmacy
Pre-Physician Assistant
Pre-Podiatry
Accelerated Master of Public Health (MPH) Track
MPH in Global Health
MPH in Epidemiology
For more information, visit the MPH degree program page.
Explore Biola's Health Science Careers website for specific information about various health professions.
28% job growth
According to the Bureau of Labor Statistics, job growth for medical and health services managers is projected to be much faster than average between 2021 and 2031.
BLS projections are not specific to Biola University students or graduates.
Accelerated Master's Program
Earn your Master in Public Health (MPH) with three additional semesters after you complete your B.S. in Public Health.
Admissions
Admissions Process
Learn about Biola's admissions requirements, steps to apply, application deadlines and more at our Undergraduate Admissions page.
Schedule a Visit
Learn more about this program by attending an upcoming event for prospective students and parents, or by scheduling a personalized visit.
Tuition and Financial Aid
Biola is more affordable than you might think — dramatically lower than the "sticker price" in most cases — with 100% of incoming undergraduate students receiving some form of financial aid.
Faculty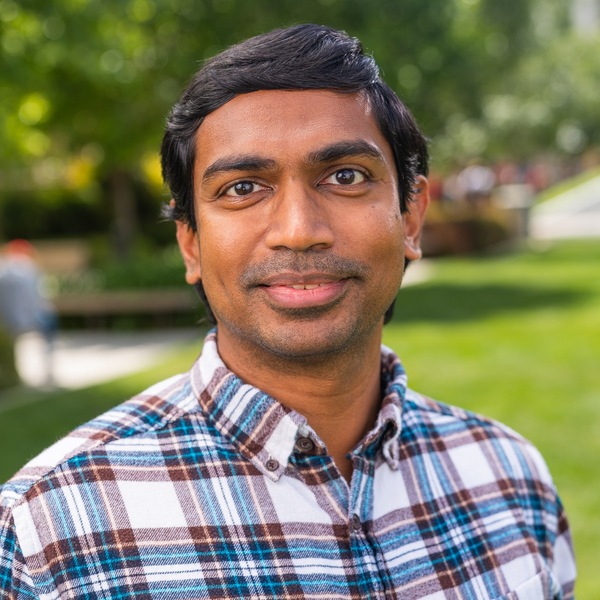 Faculty Spotlight
Don Galbadage
Director of Public Health Programs
Ph.D., Texas A&M University, Bryan, TX
MPH, University of Texas, Houston, TX
B.S., Texas Christian University, Fort Worth, TX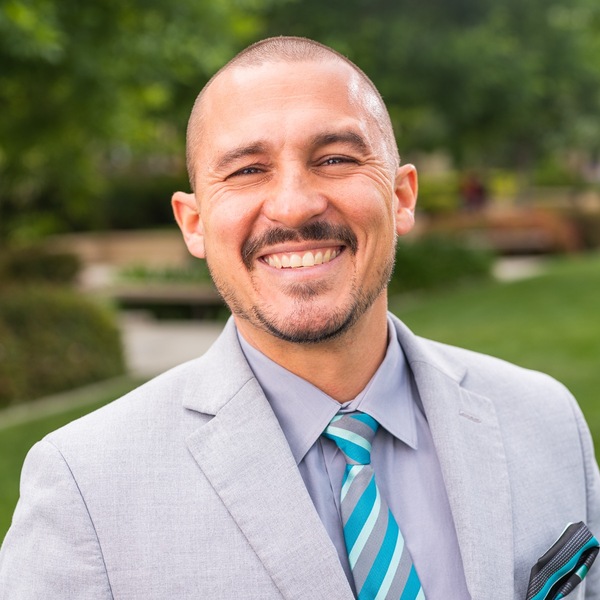 Faculty Spotlight
Brent Peterson
Associate Professor of Kinesiology and Public Health
MPH, Colorado School of Public Health, Aurora, CO
Ph.D., University of Northern Colorado, Greeley, CO
M.S., California State University, Fullerton
B.A., Concordia University, Irvine, CA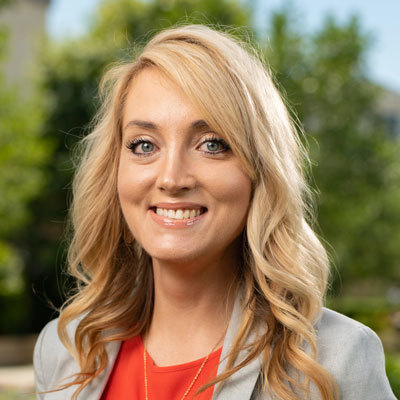 Faculty Spotlight
Danielle Walker
Associate Professor of Public Health
Ph.D., University of Texas at El Paso, El Paso, Tx
M.A., Azusa Pacific University, Azusa, CA
B.S., California State University Northridge, Northridge, CA
A.S., College of the Canyons, Santa Clarita, CA
Learning Opportunities
Internships
Students are able to gain practical experiences in internships and fieldwork (paid or unpaid) for academic credit, or independently, in various clinical (outpatient/inpatient) and non-clinical settings. Multiple opportunities are available locally at facilities with which connections exist, or where students have served previously, or, which are newly identified by students. These include: clinics, hospitals, rehabilitation centers, wellness centers, athletic training rooms, gyms, strength and conditioning centers, private exercise studios, community and non-profit centers. Students can also gain experience on-campus, working with the athletes and teams in the athletic training room, athletic performance center, or with faculty and staff in the KPH exercise lab.
Faculty-Mentored Research
Students have various opportunities to get involved with ongoing faculty research or to design projects of their own that will help strengthen resumes and graduate school applications. Students will gain experience in working with an Institutional Review Board, conducting, presenting, and/or publishing research findings. Opportunities to write research grants are also a possibility.
Research Data Software
Students have opportunities to work with KPH faculty members in ongoing research projects and learn to use statistical softwares used for qualitative data analysis. Students taking select courses will also learn to use SPSS (Statistical Package for the Social Sciences) and analyze research data.
Global Health
Students will learn about public health issues that impact us locally and globally. They become equipped with theories, models, and skills to respond to community health needs with cultural humility, honor, and love. Students will learn to analyze and assess country-level health data and plan potential solutions. They also have opportunities to put theory into practice with projects locally and some will partner with Departments of Health and clinics globally.
You may also be interested in