B.S. in Communication Sciences and Disorders
School of Science, Technology and Health

Overview
Millions of people are impacted by physical and cognitive disorders that affect their ability to communicate. Biola's major in communication sciences and disorders prepares you to serve their needs, providing you with the specialized knowledge and clinical training you'll need for graduate school and a career in this important field.
Yes! Tell Me More!
Why Choose Communication Sciences and Disorders at Biola?
In addition to its strong curriculum, expert faculty members and biblical integration, Biola's communication sciences and disorders program offers several key advantages:
A on-campus speech lab allows you to use state-of-the-art equipment — including a digital endoscope, Visipitch, a nasometer, and many AAC devices — which rarely happens at the undergraduate level.
The program has both on- and off-campus clinics where you can work with patients from the community, giving you practical, hands-on experience.
You have the opportunity to graduate with the necessary requirements for graduate school in speech-language pathology or audiology.
The program gives you the foundation you need to enter a growing field; speech-language pathologists were on the list of the 10 most in-demand jobs of 2015, according to research from CareerBuilder and EMSI.
Students in Biola's B.S. in Communication Sciences and Disorders program are beating the national averages for acceptance into competitive master's and doctoral programs for speech-language pathology and audiology. While national acceptance rates range between 29-42%, acceptance rates for Biola students range from 95–100%.
What Will I Study?
As a communication disorders major, you will focus on the basics of understanding speech, language, cognition, swallowing, voice and hearing functions and diagnosis. Course highlights and interesting topics you will learn about include:
Where communication disorders fits in with other human disabilities
The causes of communication disorders
Examining various childhood language disorders
Exploring the roles of speech-language pathologists
Anatomy and physiology of speech and hearing
Neurology of speech, language, and hearing
Neurological disorders that affect communication
Cultural sensitivity in assessment and intervention
New strategies and technology for diagnosis and rehabilitation
Assessment and treatment of various communication disorders
Rehabilitation management procedures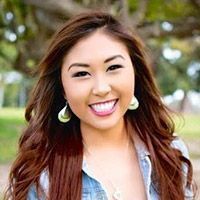 The professors are so caring and they provide resources that fully equip us for graduate school and internships.
Christine Truong
Communication Sciences and Disorders, B.S. '17
4 years
Standard Duration
This indicates the standard duration of this program. Completion time may vary depending on transferred coursework and preferred courseload.
123
Total Program Credits
Total program credits include a combination of major/concentration, Bible/theology and general education credits.
WSCUC
Accreditation
Biola University is accredited by the WASC Senior College and University Commission. Additional accreditations may apply to specific programs.
Career Paths
Interesting career opportunities in health care, medicine, research or education await graduates of Biola's communication science and disorders program. As a well-equipped professional, you can expect to impact the world for Jesus Christ in professions such as:
Speech-language pathologist
Audiologist
Speech, language or hearing scientist
Speech-language pathology assistant
Other paraprofessional careers, like being a behavioral therapist
What are Graduates Doing Now?
Many communication disorders students pursue graduate studies, while others move directly into ministry or professional roles. God has used Biola graduates in a variety of ways. Highlights include:
Hospital speech-language pathologist
Public school speech-language pathologist
Private practice audiologist
Public school speech-language pathology assistant
Post-doctoral fellow at the Mayo Clinic
Graduate studies at distinguished schools such as: Arizona State University; University of Oregon; University of Kansas; San Diego State University; University of Redlands; CSU Northridge; CSU Fullerton; CSU Long Beach; University of Arizona; Texas Christian University; Loma Linda University; Northwestern University; New York University; Columbia University; University of Washington; Eastern Washington University; Loma Linda University; and Chapman University
You may also be interested in