Biochemistry, the study of the chemistry of living systems, is an essential field for those interested in biomedical research, drug discovery, medicine and other health-related careers. In Biola's biochemistry program, you'll gain the strong technical foundation you need for entrance into medical and health professional schools, or graduate programs at the intersection of biology and chemistry.
In addition to its strong curriculum, expert faculty members and vigorous biblical integration of faith and science, Biola's biochemistry program offers several key advantages:
Small class sizes provide maximum interaction and faculty mentoring.
Hands-on experience with modern scientific equipment in well-equipped chemistry and biology labs at the Lim Center. Instruments include a high-performance liquid chromatograph, an electron microscope, inductively-coupled plasma mass spectrometer, and a high-speed centrifuge.
The Biola Office of Health Professions Advising (BOHPA) provides advising for your health career journey, resources for taking qualifying exams like the MCAT, mock interviews, clinical shadowing experiences with health professionals, and advice for applying to postgraduate programs.
Student groups like Health Careers Club offer numerous opportunities for support and interaction with a community of peers.
Biola's location in Southern California offers numerous opportunities for internships and research in hospital, clinical, industrial, government and other academic laboratories.
Green Chemistry training will train you to work with chemicals and materials by applying the 12 principles of green chemistry in the biochemical sciences. Learn more about the Green Chemistry Commitment on the Department of Chemistry, Physics and Engineering website.
Yes! Tell Me More!
Courses
What will I study as a biochemistry major?
If you desire to make an impact on people by applying biblical knowledge and Christian faith to science professions in our world, then you are well-suited for this major. The interdisciplinary biochemistry program promotes the value and understanding of living systems at the molecular level, and coursework that integrates scientific theory and application with biblical principles and practice in the health science community. Career-relevant learning topics and highlights include:
Principles of cellular and molecular biology, genetics and development
Understanding of chromosome and membrane structure and gene expression
Organic chemistry with special emphasis on reaction mechanisms
Laboratory techniques for the isolation and purification of organic molecules
Chemical methods of analysis, including titrimetry, electrochemisty, spectroscopy and chromatography
Mathematical treatment of bioenergetics and biochemical kinetics
Fundamentals of experimental and instrumental design
Principles behind quality management in a professional biochemistry lab
Bible and Theology Coursework
As part of Biola's commitment to a biblically centered education, most undergraduate students complete 30 credits of biblical and theological studies as a part of their degree program. Learn more about our Bible and theology core.
Career Outlook and Preparation
What can you do with a Bachelor of Science in Biochemistry?
With a strong biochemistry foundation and extensive laboratory experience, you will be prepared to pursue positions in industry or academia, or graduate studies in a variety of science programs across chemistry, biology and other science/health/technology fields. Your studies will prepare you to impact the world for Jesus Christ in public- or private-sector research institutes, biotechnology companies, universities, government agencies, forensic science services and medical facilities, working in such careers as:
Microbiologist
Consumer products research scientist
Medical geneticist
Pharmaceutical sales representative
Environmental scientist
Medical and clinical laboratory technologist
Biochemist or biophysicist
FDA inspector
Research and development scientist
Crime lab analyst
Toxicologist
In addition, many graduates of Biola's biochemistry program pursue graduate studies, while others move into research positions or other scientific career-building opportunities. Professional highlights include:
Clinical scientist with focus on scientific methodologies
Researcher at Children's National Hospital
Loma Linda University, M.D./Ph.D. program
Texas A&M University, Veterinary Medicine Program
University of Michigan, Ph.D. program in the College of Pharmacy
University of Southern California, Ph.D. program in Biostatistics
Vanderbilt University, Ph.D. program in Materials Science
Graduate studies (M.D. or Ph.D.) at highly acclaimed universities such as: University of California, Los Angeles; University of California, San Diego; University of Southern California; Michigan State University; Tulane University; University of Chicago; University of Washington; University of Arizona; Washington State University; University of Texas
11% job growth
According to the Bureau of Labor Statistics, job growth for forensic science technicians is projected to be much faster than average between 2021 and 2031.
BLS projections are not specific to Biola University students or graduates.
Admissions
Admissions Process
Learn about Biola's admissions requirements, steps to apply, application deadlines and more at our Undergraduate Admissions page.
Schedule a Visit
Learn more about this program by attending an upcoming event for prospective students and parents, or by scheduling a personalized visit.
Tuition and Financial Aid
Attaining a degree from Biola is more affordable than you might think — dramatically lower than the "sticker price" in most cases — with 100% of incoming undergraduate students receiving some form of financial aid.
Faculty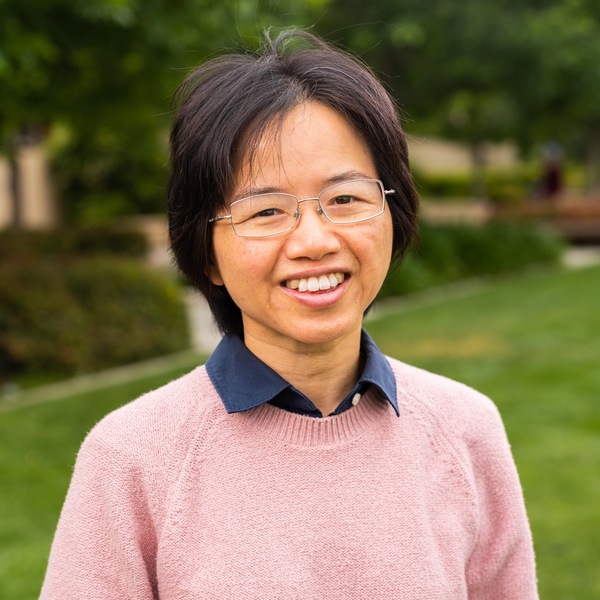 Faculty Spotlight
Jessica Lu
Program Chair of Chemistry
B.S. Chemistry, UC Berkeley
Ph.D. Chemistry, Virginia Tech, Concentration: Analytical Chemistry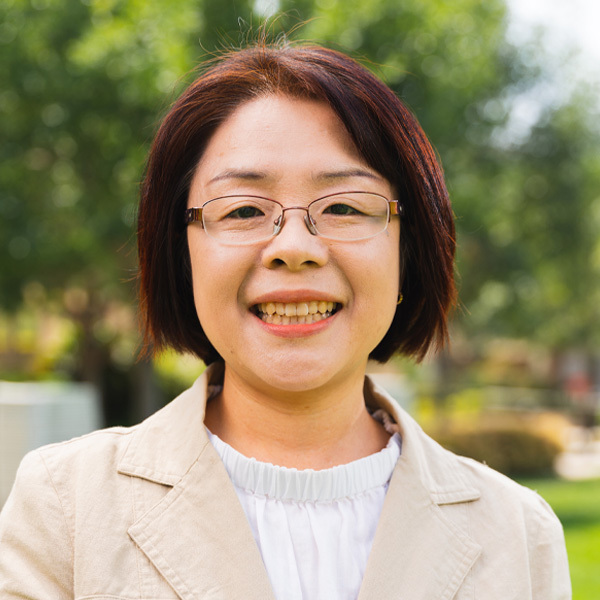 Faculty Spotlight
Heeyeon Cho
Assistant Professor of Chemistry
Ph.D., Seoul National University, South Korea
M.S., Seoul National University, South Korea
B.S., Chungbuk National University, South Korea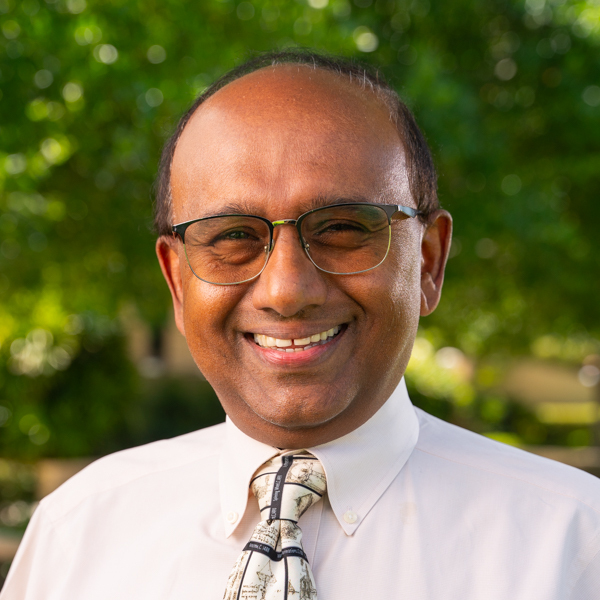 Faculty Spotlight
Richard Gunasekera
Research Professor of Science, Technology and Health
Ph.D., Baylor University
M.S., Baylor University
M.S., University of Houston-Clear Lake
B.S., Baylor University
Postdoctoral Fellowship - Baylor College of Medicine
Learning Opportunities
American Chemical Society (ACS) Club
Associated with the national society of the same name, the American Chemical Society (ACS) Club unites students who are interested in exploring chemistry outside of the classroom. Members are encouraged to participate in our field trips, demonstration team, research projects and science awareness days. Please email acs@gmail.com if you are interested.
Biola Health Careers Club
The Health Careers Club is a student-led group designed to bring together, educate and support Biola students pursuing future healthcare careers.
Research Projects
Nanomedicine
Professor Richard Gunasekera – The Nano group is interested in using molecular nanomachines in various biomedical systems ranging from antibiotic resistant bacteria, viruses, cancer, and tissues- to eradicate, to deliver drugs, and/or open up membranes to address disease conditions in the cells and tissues. In this research Directed Research students learn various biochemical, molecular, microbiological techniques, learning to apply and use Molecular Nanomachines (MNM) that can open up cell membranes to kill cancers and infectious agents such as viruses and bacteria. See:
Cancer
Professor Richard Gunasekera – The Cancer group is interested in testing natural products (medicinal plants, phytochemicals, nutraceuticals) and other drugs in biomedical systems and cancer models to prevent and treat cancer and disease. In these studies students learn cancer cell and tissue culture techniques and test plant based drug extracts for mechanisms by which they inhibit or destroy cell proliferation and tumor growth. See:
Genomics and Genetics
Professor Richard Gunasekera – The Genomics group bioinformatically studies the function and purpose of various gene families, particularly those that have not been studied very well. This involves the human genome regions that have been called the junk DNA region and Orphan genes. We also analyze Forensic DNA and other Forensic Science cases for the judiciary and provide expert analysis and advice. See:
You may also be interested in