Marcus Olivares-Perez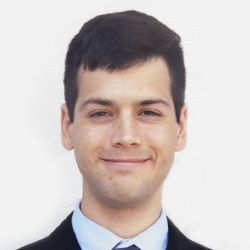 Biochemistry '14
This summer I had the opportunity to follow surgeons around the halls of the UC Davis Medical Center in Sacramento through their Pre-medical Pre-surgical Internship.
Extraordinary exposure to fascinating operations describe the typical day at the hospital, as I witnessed procedures done by vascular, cardiothoracic, neurosurgical, ENT, GI, urological, transplant, oncological, burn, plastic, and trauma surgeons.
Coupled with this incredible exposure to medicine at its most direct approach, I was able to gain a much greater understanding of the lifestyle of medical students, residents, and attending physicians as I walked alongside them as they struggled to best care for their patients in their respective roles. The conversations I struck with several of these individuals were invaluable and rich with advice, encouragement, and inspiration for the long path of the pursuit of medicine.
To press us to think critically about our passion for medicine, my colleagues and I were assigned several books and articles as well as a culminating presentation to demonstrate what we had learned, which greatly supplemented the informative workshops that covered everything from medical ethics to heart suture labs.
Overall, the experience has reinvigorated my passion for medicine, enriched my fascination for its impact, and informed me of what medicine and surgery are really all about.