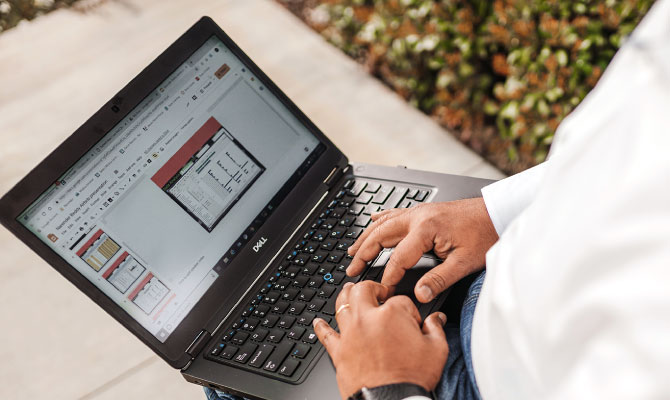 Explore innovative, interdisciplinary programs
For the data-driven and strategically minded.
Numbers can reveal opportunities, needs, investment and much more — but only when correctly interpreted. Analytics @ Biola is a collection of programs through which you are equipped to become invaluable contributors to meaning-making and creative problem-solving.
Offered in collaboration between Biola's Crowell School of Business and School of Science, Technology and Health, these programs will prepare you to analyze and interpret complex sets of data — equipping you to offer strategic insights that can guide businesses and industries in a rapidly growing career field.
---
Find the Program to Match Your Career
Big-Picture Theory
The statistician is mathematically minded and is driven to understand the structures and theories that give rise to formulas and systems. This area of study is ideal if you enjoy unraveling and creating avenues for making sense of data and are interested in questions that will likely lead to further graduate study, such as "Why does it work?" and "How do we know?"
Theory Meets Practice
The data analyst values using data to solve problems — a need present within every industry. This area of study is ideal if you are eager to utilize complex computing software and answer questions such as "How many employees do we need in the store at peak hour?" or "What are the ideal measurement parameters for our products?"
Consider:
On-the-Ground Application
The business analyst primarily sees data as a means of evaluating and creating strategy. This area of study is ideal if you are interested in making data visual and concerned with the measurability of success — asking questions like, "Did this campaign generate revenue?" and "How is our social media presence received by our followers?"
Interdisciplinary Study
By taking courses offered by both the Crowell School of Business and School of Science, Technology and Health, you'll learn skills valuable in both industries and develop a community that spans both schools. Additionally, because cross-listed courses count for credit in both schools, you can earn an extra minor while only taking as few as three extra courses.
Hands-On Experience
Whether working in the Quantitative Consulting Center or Business Analytics Lab (coming soon), you're able to interpret real data and offer helpful insights throughout all three programs. Practice moving from questions to answers and experience interacting with clients develop technical and soft skills invaluable within the professional field.
Biblical Integration
Navigating information ethics is becoming increasingly important — and increasingly complicated. In every class, you will explore how biblical truth informs the way we treat data, from preventing dehumanization to promoting truth-telling. Discover how managing data can be a means of loving our neighbors.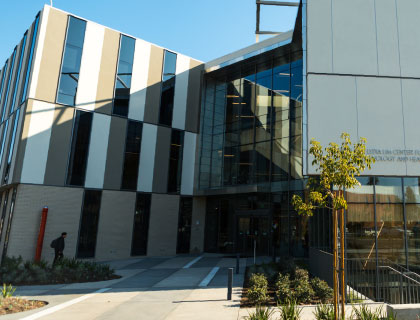 Quantitative Consulting Center
In the statistical practicum, you will partner with faculty, graduate students and clients outside the university to assess real data and uncover trends that reveal meaning through Biola's Quantitative Consulting Center, located within the Alton and Lydia Lim Center for Science, Technology and Health.