B.A. in Political Science
Government is a God-ordained instrument to promote justice and serve the common good. But the people and philosophies that drive our governments have a profound impact on how well those purposes are fulfilled. In Biola's political science major, you'll develop a solid grasp of government, law, history, international relations and the role of religion in public life — preparing you for successful involvement in government and a wide range of careers.
In addition to its strong curriculum, expert faculty members and biblical integration, Biola's political science program offers several key advantages:
Small classes give you an opportunity to form deep relationships with your professors and fellow students.
As a political science major, you are eligible to become a member of the Pi Sigma Alpha Honors Society, which promotes leadership, academic excellence, publication and possibilities for graduate scholarships and grants.
Department issued J.O. Henry Prize for the best paper in the field history, government or social science in the spring semester of each year.
Biola's location in Southern California — one of the world's largest and most diverse metropolitan areas — is ideal for internships and job opportunities. Students regularly intern for local law firms, Congressional offices and policy advocacy groups.
Yes! Tell Me More!
Courses
What will I study as a political science major?
Through the study of systems of government, beginning with the American political system, and their impact on the world at large, you will come to understand the purpose, functions, responsibilities and varieties of government in the world today. By interacting with government, you will enhance your research, writing, speaking and critical thinking skills, all of which are essential for success in the political and governmental arenas. Intriguing topics and course highlights include:
Micro and macro economic terms and concepts
A survey of U.S. history, including the Civil War
Development of world civilizations
Regional geographic studies
Elements of the political science research process
Source of conflicts in world politics
Examining the limitations of foreign relations conduct
Principles of constitutional law
Environmental laws and administrative action
Bible and Theology Coursework
As part of Biola's commitment to a biblically centered education, most undergraduate students complete 30 credits of biblical and theological studies as a part of their degree program. Learn more about our Bible and theology core.
Career Outlook and Preparation
What can you do with a Bachelor of Arts in Political Science?
A degree in political science provides exceptional preparation for careers in all levels of education, politics, international affairs and law. You can expect to influence and transform the world for Jesus Christ through your life and calling in professions such as:
Elected official
Lobbyist
District attorney
Campaign manager
College professor
High school social studies teacher
Director of media and public affairs
Environmental policy administrator
Legislative aide
Press Secretary
In addition, Biola graduates from the political science major have gone on to study at the following graduate schools:
Harvard Law School
Wheaton College
Rutgers University
California State Long Beach
Georgetown University
Regent University
California State Fullerton
University of Southern California
6% job growth
According to the Bureau of Labor Statistics, job growth for political scientists is projected to be as fast as average between 2021 and 2031.
BLS projections are not specific to Biola University students or graduates.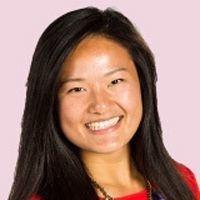 Political Science and international relations has allowed me to understand more about Jesus' ministry on earth, to seek justice and give people hope in their darkness.
Zihui Yun
Political Science, B.A. '17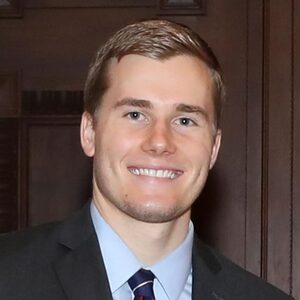 The education I received at Biola helped me refine my worldview, deepened the courage of my convictions, and showed me how law can impact and further the Kingdom of God. This foundation has been crucial for me personally and professionally as I begin my career in law, and is something for which I will always be thankful.
Political Science, B.A. '16
The faculty at Biola provided me with the support, encouragement and foundation I needed to head into law school. Both in and out of class the professors were available prepare me for my future as a law student, lawyer and as a Christian in the professional world. No where else do you find professionals so grounded on the word of God and so knowledgeable about the world you are about to enter.
Deputy District Attorney
Political Science, B.A. '11
Admissions
Admissions Process
Learn about Biola's admissions requirements, steps to apply, application deadlines and more at our Undergraduate Admissions page.
Schedule a Visit
Learn more about this program by attending an upcoming event for prospective students and parents, or by scheduling a personalized visit.
Tuition and Financial Aid
Attaining a degree from Biola is more affordable than you might think — dramatically lower than the "sticker price" in most cases — with 100% of incoming undergraduate students receiving some form of financial aid.
Faculty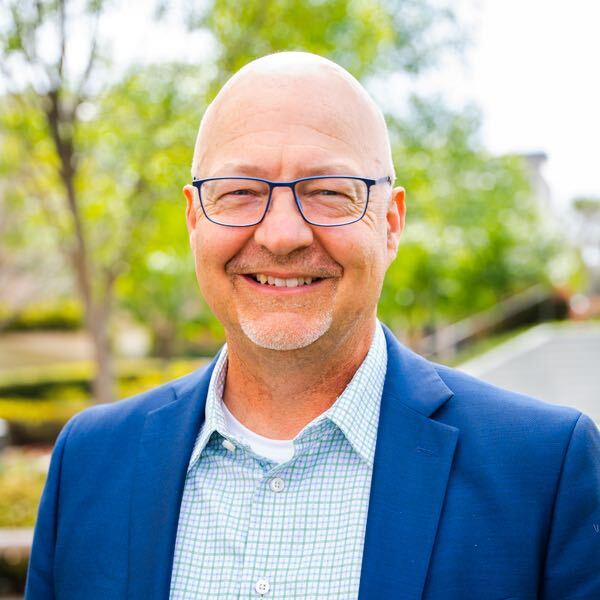 Faculty Spotlight
Scott Waller
Chair, Department of Political Science
Ph.D., Claremont Graduate University
M.A., Claremont Graduate University
M.A., Biola University
B.S., Southwest Missouri State University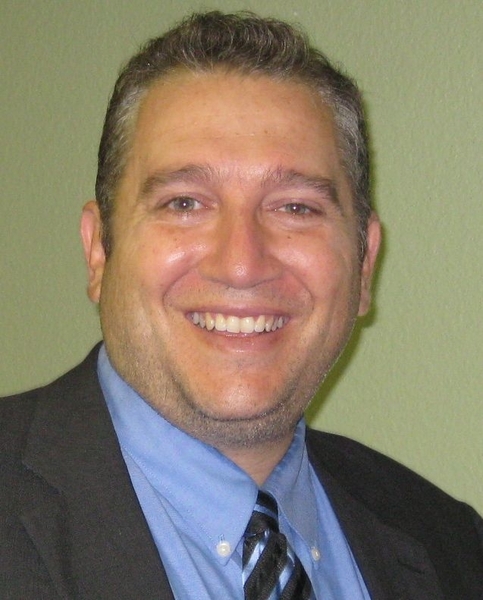 Faculty Spotlight
Darren Guerra
Professor of Political Science
Ph.D., Claremont Graduate University
M.A., Claremont Graduate University
B.A., Vanguard University
Learning Opportunities
AEI Executive Council
The American Enterprise Institute is a think-tank located in Washington D.C., whose goal since 1938 has been to inform the public on issues of government, politics, economics and social welfare. Executive Councils (or ExC's) are councils of undergraduate students on college campuses who partner with AEI in fostering conversations about public policy. Biola's ExC seeks to spark more conversations about public policy, especially in the areas where there is close intersection with the Christian faith. At Biola's ExC we address topics such as poverty alleviation, the morality of free enterprise and the conflict over just war.
American Studies Program
Founded in 1976, the American Studies Program has served hundreds of students as a "Washington, D.C., campus." ASP uses Washington as a stimulating educational laboratory where collegians gain hands-on experience with an internship in their chosen field and explore pressing national and international issues in public policy seminars that are issue-oriented, interdisciplinary and led by ASP faculty and Washington professionals.
Biola College Republicans
The Biola College Republicans seek to inform, register, and empower the next generation of Christian voters to make a political impact, both locally and nationally.
London Study Tour: Liberty and the Free Market
Through the London Study Tour, walk the streets of London and Manchester, England, the birthplace of the Industrial Revolution and modern capitalism. Study the principles of liberty and the free market, and see firsthand how they were applied in the Industrial Age, and how they are practiced today.
Pi Sigma Alpha
Political science students who demonstrate academic excellence are invited to join the Biola chapter of Pi Sigma Alpha. PSA is a national honors society for Political Science students. Students inducted into Biola's chapter earn the right to wear honors regalia and can submit their work to the Biola and national Pi Sigma Alpha best paper competitions.
Political Science Internships
Students are encouraged to pursue internships related to their particular areas of interest. A vast alumni network and curated relationships with local organizations allow students to secure a variety of rewarding internships while earning units towards their degrees. Some places students have interned: LA and OC law firms, thinktanks in Washington, D.C. such as AEI, Congressional offices, both locally and in Washington, D.C., and policy advocacy groups such as The Neighborhood Legislature.
You may also be interested in