B.A. in Game Design and Interactive Media
Bring to life interactive stories that empower players to make choices that matter. Hone your ability to craft multi-path narratives, complex rule systems and immersive worlds by studying game design in the heart of Southern California — a place with unparalleled opportunities to influence culture and launch your career.
Biola's game design and interactive media program offers several key advantages:
Industry-Minded Education. We collaborated with game studio recruiters to develop the best curriculum for graduating well-rounded, sought-after game designers. Your studies are narrative-driven, reinforced with the technical and artistic expertise necessary for you to be competitive within the game industry.
Professional Development. Creating in Southern California offers virtually unmatched access to the game industry, including opportunities for internships, mentoring, networking and shadowing. Every student spends at least 180 hours gaining hands-on experience in a real studio — applying theoretical learning in a professional setting.
Technical Preparation. Expand your portfolio and develop transferable skills for navigating any new tools you encounter by building real games using Unreal Engine — a popular, commercial-quality game engine used by both AAA game companies and indie studios. You'll also master coding, computer languages, 3D design and animation through computer science and art courses.
Culture of Collaboration. Game development is a team effort. From prototyping to playtesting, we're constantly problem-solving and exchanging feedback. This collaboration is interdisciplinary, too, offering the exclusive opportunity to work with talented students from art, computer science, and Biola's internationally renowned Conservatory of Music.
Faith Integration. We develop the whole storyteller, because the stories you tell will be shaped by the person you become. We believe the best stories move people because they grapple with difficult questions that find their ultimate answers in the gospel. Through games, you can cultivate empathy, promote social good and challenge assumptions — in short, you can shape culture.
State-of-the-Art Facilities. Start creating in our brand new game design lab, a collaborative space complete with Adobe suite, 3D modeling and animation programs, fully equipped game machines and more. Watch for more news on the new home for the Snyder School of Cinema and Media Arts, a 53,000-square-foot building that will feature additional resources for game design students.
Yes! Tell Me More!
Courses
What will I study as a game design and interactive media major?
Game design and interactive media is an interdisciplinary area of study. While our program is narrative-driven and housed within Snyder School of Cinema and Media Arts, you'll also take courses in art and computer science. You'll cover topics such as:
Game mechanics design and prototyping
Nonlinear narrative design
Game development within industry-standard game engines
Collaborative game production methodologies
Emerging technologies such as virtual reality
Visual aesthetics and 3D design
Bible and Theology Coursework
As part of Biola's commitment to a biblically centered education, most undergraduate students complete 30 credits of biblical and theological studies as a part of their degree program. Learn more about our Bible and theology core.
Career Outlook and Preparation
What can you do with a Bachelor of Arts in Game Design and Interactive Media?
Whether you've set your sights on working for a AAA developer or plan to be an indie producer, our program prepares you for a career in the game industry with the potential to change culture for the good. And, as games are increasingly used for purposes beyond entertainment in the military, medicine and beyond, the need for game designers is on the rise. Our program brings together the best of what recruiters are looking for. You could hold positions such as:
Game Designer
Game Producer
User Interface (UI) Designer
User Experience (UX) Designer
Level Designer
Narrative Designer
5% job growth
According to the Bureau of Labor Statistics, job growth for special effects artists and animators is projected to be as fast as average between 2021 and 2031.
BLS projections are not specific to Biola University students or graduates.
Admissions
Admissions Process
Learn about Biola's admissions requirements, steps to apply, application deadlines and more at our Undergraduate Admissions page.
Program-Specific Admissions Requirements
Admission into Snyder School of Cinema and Media Arts is a separate process from applying to the university. If applying for Game Design and Interactive Media, be prepared to provide a sample game design document, level or completed game.
Schedule a Visit
Learn more about this program by attending an upcoming event for prospective students and parents, or by scheduling a personalized visit.
Tuition and Financial Aid
Attaining a degree from Biola is more affordable than you might think — dramatically lower than the "sticker price" in most cases — with 100% of incoming undergraduate students receiving some form of financial aid.
Faculty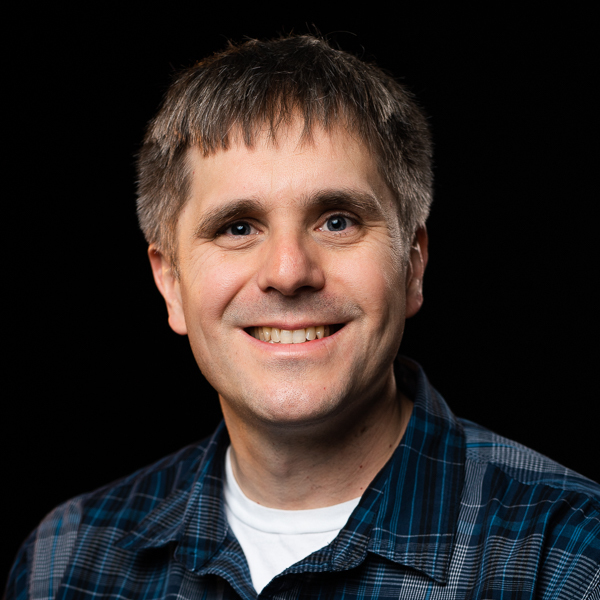 Faculty Spotlight
Michael Steffen
Associate Professor of Game Design & Interactive Media
MFA, Interactive Media, University of Southern California
B.A. Computer Science, University of California, San Diego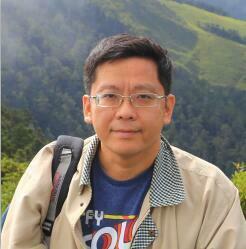 Faculty Spotlight
Shieu-Hong Lin
Professor of Mathematics and Computer Science
Ph.D., Brown University
M.Div., Logos Evangelical Seminary
B.S., National Taiwan University
Learning Opportunities
In Focus Forums
Designed to spark candid conversations, creativity and inspiration, the In Focus Forums are workshops and events held every semester that bring top industry professionals to Biola's Snyder School of Cinema and Media Arts. Forums are held both on campus and on studio lots such as CBS Studios. You'll be challenged to live out your creativity and faith practically in the industry through learning from some of the top game designers and storytellers the industry has to offer.
Internships
Required internships launch our students into professional success. Boasting 180 hours of on-site studio experience, our program will equip you to begin building your résumé and making real-world connections right away. Personalized placements through our internship office will connect you with one of the numerous game studios within just 30 miles of our campus.
Cinema and Media Arts Chapel
Snyder students and faculty meet monthly for a unique time of worship, fellowship and exploration of the abilities and call God has granted to us and others. A wide range of special guests and experiences makes this "family time" an essential part of our growth as an artistic community.
Game Jams
One of the best ways to learn how to design games is just to begin. These up-all-night marathon events challenge student teams to design and prototype a playable game just 48-72 hours after receiving a prompt. Students walk away with a memorable, hands-on experience of creating under pressure and a valuable addition to their professional portfolio.
Game Festival
In these independent game showcases, student teams have the opportunity to gain exposure to the industry firsthand by playing innovative games submitted to the festival — often featuring unique gameplay and modes of storytelling. In Advanced Game Design, students will collaborate to create a game to be submitted for evaluation at a festival such as IndieCade and the Independent Games Festival (IGF).
Torrey Honors College
The Torrey Honors College is Biola's undergraduate honors program. Torrey Honors is distinct for its small, discussion-only classes and one-on-one faculty mentoring. The program replaces most of your general education classes, giving you the opportunity to read and discuss hundreds of classic works to fuel your imagination and refine your storytelling. For more information and to apply, visit the Torrey Honors site.
You may also be interested in