For information on Biola University's coronavirus (COVID-19) response and updates, visit
biola.edu/coronavirus
.
Meet Our Dean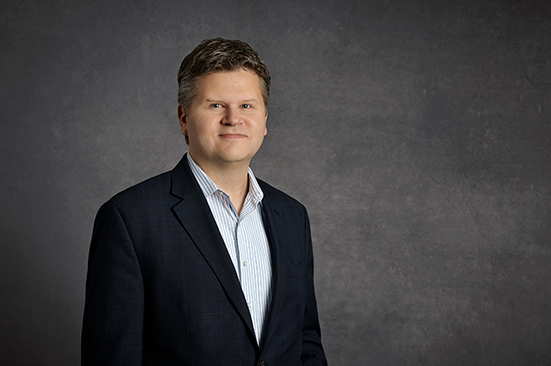 Tom Halleen is recognized for his ingenuity, dedication, excellent work ethics and transformative leadership across numerous roles in his career. With this experience, he is uniquely qualified to lead the School of Cinema and Media Arts to grow and thrive into new media opportunities as one of the top film schools in the world.
With over 30 years of experience as an entertainment executive, Tom Halleen joins Biola University as the founding dean of the School of Cinema and Media Arts. Halleen has worked in all divisions of programming in the entertainment industry including acquisitions, scheduling, development, production, operations, viewer services, research, legal, standards and practices, and promotion and media planning. He served as a key member in the launch of the groundbreaking and Emmy-winning shows Mad Men, Breaking Bad and The Walking Dead, which became the highest-rated basic cable series in television history.
Halleen began his journey with the Family Channel and worked his way into becoming the senior vice president of primetime programming and development at ABC Family. He then joined AMC as vice president of programming and scheduling in 2002 and was part of the historic team that strategically transitioned AMC from a commercial-free network to a commercially integrated network during a time when viewership was expected to decline. Under his leadership and work ethic, AMC grew in both innovative content and promotion strategies.
Halleen is recognized for his ingenuity, dedication and excellent work ethics by the teams he led across five of AMC Networks' entertainment services including AMC, BBC America, IFC, Sundance TV and WEtv. He has also built and maintained invaluable relationships with all major and minor major studios including Warner Bros., Paramount, NBC Universal, Sony, Fox, Disney, MGM, CBS, LionsGate, Miramax, Amazon Studios and others. In addition, Halleen has over $1 billion in negotiated product acquisitions for hundreds of hours of original series, movies and specials across all genres, including Emmy-winning productions, and led many national television networks through schedule and brand overhauls, with record-breaking results.
Halleen earned an M.A. in communications with a media management concentration from Regent University and a B.A. in mass communications with a television production concentration from Taylor University. He received distinguished alumnus awards from both universities.
He continues as an active member of the Academy of Television Arts & Sciences and TV Parental Guidelines Monitoring Board.