For information on Biola University's coronavirus (COVID-19) response and updates, visit
biola.edu/coronavirus
.
Discover your

artistic
voice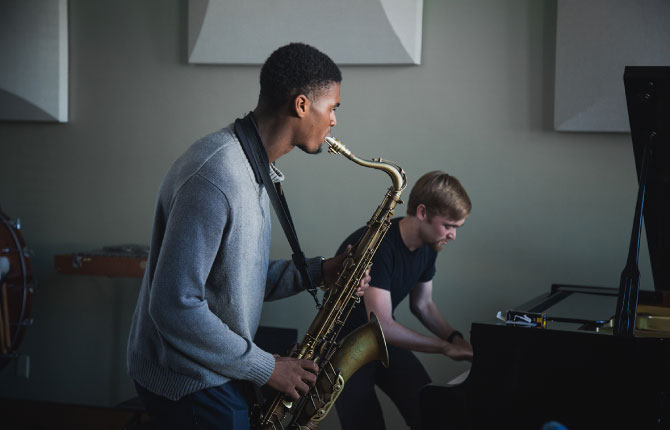 Pursue Mastery of Your Craft
A Biblical Foundation for the Performing Arts
Biola University's Conservatory of Music is home to a diverse community of musicians and artists dedicated to achieving excellence in the performing arts. With programs ranging from music performance and music education to theatre and music therapy, the Conservatory offers different avenues for you to explore your artistic voice. Our rigorous coursework, along with innumerable performance and growth opportunities, will equip you with the skills and experience you need to excel in your craft. Most importantly, your Conservatory education will integrate sound, biblical teaching with expert music instruction — preparing you both in mind and spirit to impact the world for Jesus Christ.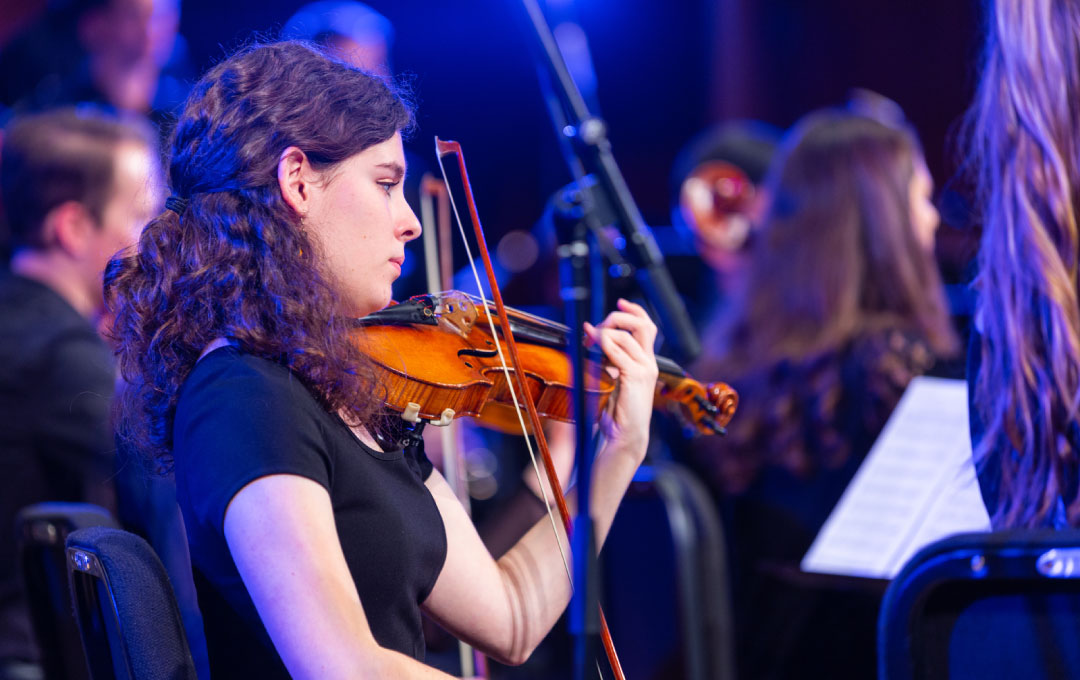 Explore Our Programs
The Conservatory of Music offers rigorous academic programs that will prepare you for a fulfilling career and high-level graduate school studies. We offer an array of majors and concentrations — including music performance, music education, commercial music and more — designed to develop your knowledge and skills in the performing arts.
---
Highlights from the Conservatory
Explore featured content from the Conservatory of Music's Bravo! blog.
Professor Robert Feller, for more than 30 years, has pursued musical excellence as area coordinator of the woodwinds, brass and percussion.
The Symphonic Winds embarked on a musical adventure to record at Warner Bros. Studios' Eastwood Scoring Stage in Burbank.
Orchestra and chorale recorded an original suite for orchestra and band with The Brilliance.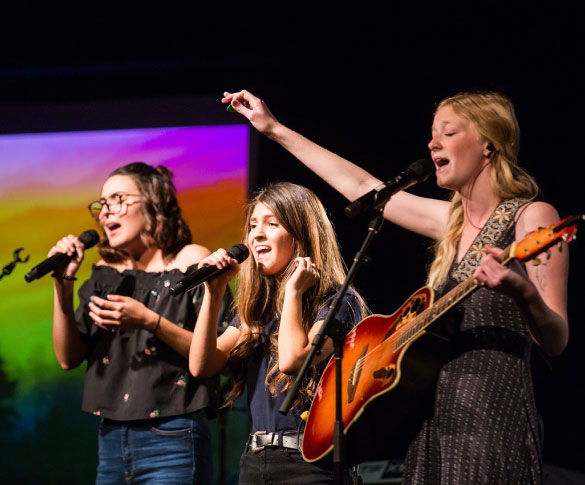 Concerts & Events
The Conservatory offers countless concerts and events every year. From exclusive masterclasses to concerts and productions for the whole student body, you'll see firsthand what a tremendous impact the performing arts have on the Biola community.