For information on Biola University's coronavirus (COVID-19) response and updates, visit
biola.edu/coronavirus
.
Academics

Fostering Artistic Growth
Push the Boundaries of Your Creative Expression
Biola University's Conservatory of Music is committed to empowering your passion for the performing arts. No matter your chosen discipline — whether it's music performance, theatre, composition or another area — you'll find that our rigorous curriculum, emphasis on creativity and focus on a biblical foundation for the arts will equip you with the skills you need to succeed beyond graduation. Explore our list of programs, areas of study, learning opportunities and more.
Explore Our Programs
Optional Concentration
Concentrations
Acting for Stage and Screen
Musical Theatre
Production
Theatre Design and Technology
Optional Concentration
Concentrations
Instrumental
Organ
Piano
Voice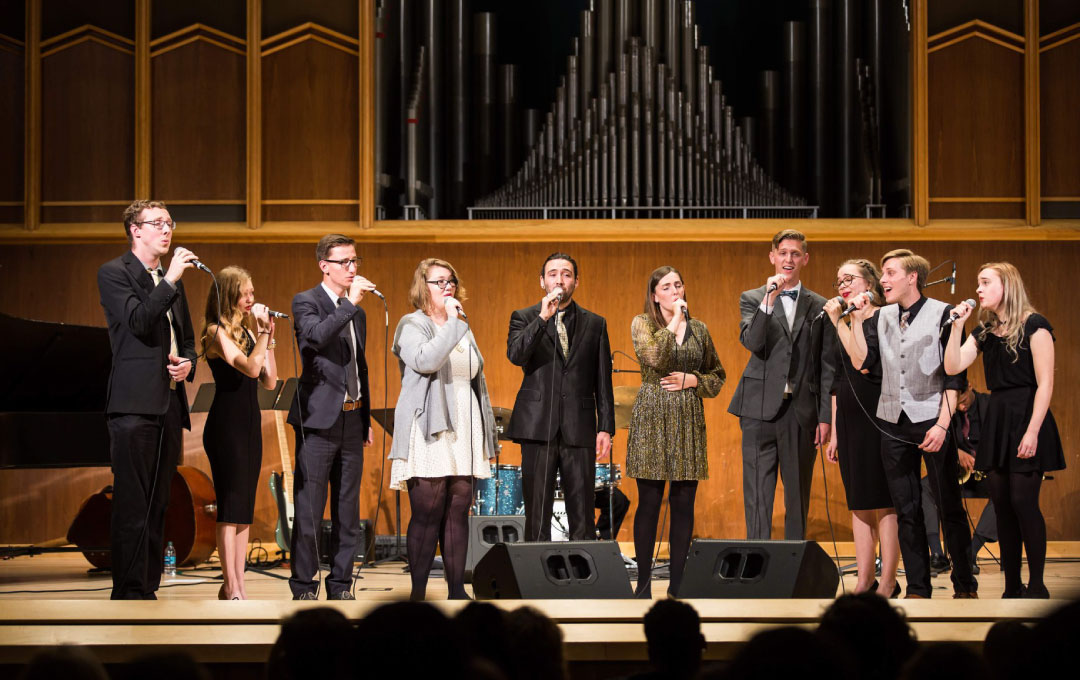 Ensembles
As a Conservatory of Music student, you can choose from a wide array of ensembles. From chorale and brass ensemble to handbell choir and symphonic winds, you can find a group that will help you expand your music education.
Student and Faculty Work
Explore pieces performed and/or written by students, alumni and faculty.