Commercial Music Concentration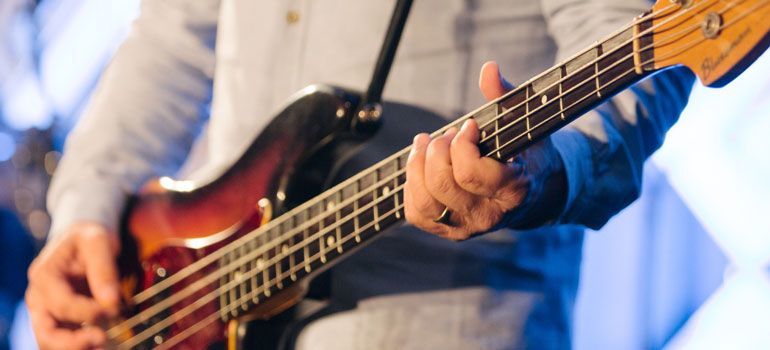 The contemporary music world is huge and diverse. Indie Pop. Contemporary R&B. Latin Jazz. Progressive Bluegrass. (And don't forget good ol' Rock and Roll.) Want to pursue a career in the music industry? The commercial music emphasis is designed for you. The program emphasizes musicianship, technology, production and artistry, all in a unique Christian community dedicated to seeing you grow as a follower of Jesus Christ.
"The Biola University Conservatory of Music has a rich tradition of providing academic and musical excellence. This tradition continues with the addition of the commercial music program. Combining the commercial music degree courses with outstanding classes in theology and the humanities provides students with an amazing educational opportunity that is both unique and comprehensive."

– Jeff Askew, Director of Commercial Music Program, Associate Professor, Guitar
Why Choose Commercial Music at Biola?
Specialized courses give you the hands on experience that is needed to prepare you for a career in today's music industry, all taught by some of the top professional musicians in Southern California.
Workshops and master classes are offered each semester by industry leaders and professionals, providing you with real world perspectives of the music business.
Interact with Grammy-winning worship leader Matt Redman, who is currently serving as Songwriter in Residence at Biola University.
Courses in songwriting, music production, technology, arranging, and other areas of interest are offered to give you the opportunity to pursue your individual passion and calling.
You may also be interested in