B.M. in Music Performance
School of Fine Arts and Communication

Overview
The Bachelor of Music Degree in Music Performance at Biola's Conservatory of Music is designed to help you develop your skills to the highest level possible within a four year degree, all within a supportive community of musicians dedicated to helping you grow.
Yes! Tell Me More!
Concentrations
Instrumental
Organ
Piano
Voice
Why Choose Music Performance at Biola?
Biola University is accredited by the National Association of Schools of Music
Highly respected, experienced faculty
Strong academic preparation for graduate school
Over twenty performance ensembles
Active chamber music program
Weekly studio classes
On-campus performance competitions
Masterclasses by world-renowned artists
Supportive community of dedicated Christian musicians
Close proximity to Los Angeles and access to performances by world-renowned artists in music genres from classical to pop, jazz and world music
Special scholarships and awards available to performers
What Will I Study?
As a Music Performance major you are assured a comprehensive and enriching musical education through a broad range of onstage opportunities and in-depth classes. Graduate with a wide-array of solo, chamber and large ensemble performance experience. Concentrations offered for this degree are in the areas of Voice, Instrumental, Piano and Organ performance.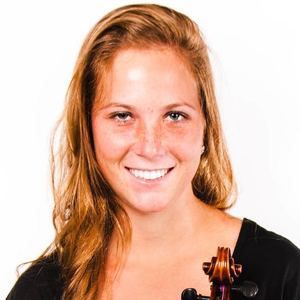 Attending Biola as both a nursing and music performance student allowed me to glean from a host of professors and peers that have lived out their faith in a variety of professions. The personal and spiritual growth that I experienced from my time at Biola has empowered me to share Christ's love with others regardless of whether I am giving medications to a patient in the ER, playing my viola in church or assisting in compiling the district reports of teenage pregnancy and newly acquired HIV infections in an African village.
Nurse, Peace Corp Community Health Volunteer
Performance (Viola) '10, B.M. and Nursing, B.S. '10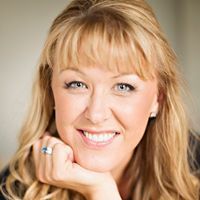 Biola gave me incredible opportunities to perform lead solo roles while I was a student, something that became a huge advantage to me when I went on to study in London. I also had close working relationships with all the members of the staff and production team and first-hand (sometimes hands-on!) knowledge of all the elements of being a part of a wonderful show. Biola helped me begin to build a strong foundation of teamwork, respect, professionalism and the sheer joy of bringing music alive on-stage.
International Opera Singer, Soprano
Performance (Voice), B.M. '04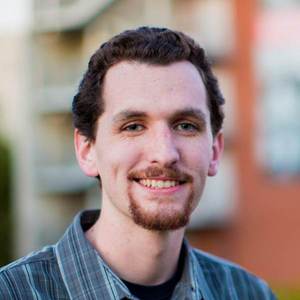 Biola's gifted professors and loving community met me where I was at, helped to foster my growth, and inspired me to become the best musician I could be. Numerous ensembles and performance opportunities provided me with priceless experiences to work with many other musicians in different settings that prepared me for the professional world. After graduation I have been blessed to continue my relationship with the people I met at Biola (both faculty and students) who continually support me and show me what it means to truly trust God with my music career.
Performing and Recording Percussionist, Music Educator
Performance (Drums and Percussion), B.M. '14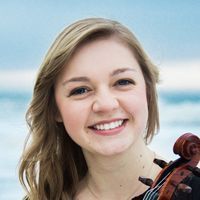 Everything we do should bring glory to God and Biola's Conservatory has allowed me to do that through my music with the violin, either in orchestra, chamber groups and individual practice.
Sofiya Prykhitko
Music Performance, B.M. '17, Music Education, B.M. '18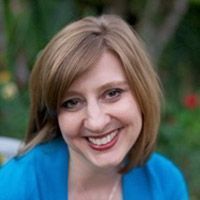 I would like to thank the music department (now conservatory) as a whole for your commitment to providing an outstanding music education integrated with a Christian worldview for students such as I was. I know God led me to attend Biola and my time spent there greatly affected the direction of my life.
Assistant Professor of Music, Vanguard University and Adjunct Professor (Piano), Biola University
Performance (Piano) and Music Education, B.M. '94
4 years
Standard Duration
This indicates the standard duration of this program. Completion time may vary depending on transferred coursework and preferred courseload.
120
Total Program Credits
Total program credits include a combination of major/concentration, Bible/theology and general education credits.
WSCUC / NASM
Accreditation
Biola University is accredited by the WASC Senior College and University Commission. Additional accreditations may apply to specific programs.
Career Paths
Music Performance majors have gone on to top graduate schools or positions in major music companies or institutions enjoying successful careers such as:
Performing artists in professional orchestras and opera houses
University and K-12 educators
Private studio instructors
Session and solo singers and instrumentalists and recording artists
Choral and instrumental conductors
Recording engineers and producers
Creative business entrepreneurs
What are Graduates Doing Now?
Biola Performance Majors have gone on to pursue professional careers, while performing in organizations and companies such as:
Baltimore Symphony
Atlanta Opera
Tuscany Symphony Orchestra
Ahmanson Theatre Orchestra
Kaleidoscope Chamber Orchestra, Los Angeles, Calif.
Elaine Wolf Theatre, Denver, Colo.
Tri-Cities Opera, New York, N.Y.
Disneyland Parks
Carnegie Hall
Major Los Angeles Recording Studios
Houston Grand Opera
Royal Opera House, London
America's Got Talent, as a member of "Vox," the classically-trained vocal quartet specializing in opera, musical theatre, & crossover music
You may also be interested in