B.M. in Worship Arts
School of Fine Arts and Communication

Overview
The Bachelor of Music Degree in Worship Arts at Biola's Conservatory of Music emphasizes musicianship, spiritual formation, and Biblical training. You will be prepared for leading music in worship for a variety of settings such as church services, retreats, and conferences.
Yes! Tell Me More!
Why Choose Music at Biola?
Biola University is accredited by the National Association of Schools of Music
Biola's diverse community of passionate and dedicated Christian leaders and artists creates the ideal learning environment for future worship leaders and musicians.
Learn directly from Grammy-winning worship leader Matt Redman, who is currently serving as Songwriter in Residence at Biola University.
Close proximity to Los Angeles and exposure to performances by world-renowned artists in music genres from classical to pop, jazz, and world music
Opportunity to perform, write and record original worship songs
Graduate with a minor in Biblical Studies
Complete a ministry internship at a local church. We have spent years cultivating relationships with churches and now have a vast network of resources that serve to supply internship opportunities and hands-on training. Through direct field experience, mentoring, reflection, feedback and evaluation by the local church supervisor and Biola faculty, these internships give our students an invaluable step towards a flourishing career in music ministry.
What Will I Study?
You'll take classes like spiritual formation and worship, designing and leading worship, pop theory, digital recording and sound production. Every week you'll take private lessons with top studio and church musicians, play in bands, and participate in seminars featuring nationally-known worship leaders.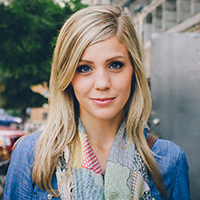 Biola provided me with the strong musical and biblical foundation I needed to pursue my career as a Christian artist and worship leader. The passion and talent that exists among the students is unmatched and helps inspire a close-knit community of creatives excited about impacting the world for God's glory. In addition to the education and experiences I received, the connections I made with other students and faculty at Biola have helped me advance in my ministry career since graduation.
Worship Leader, Recording Artist, Songwriter
Music in Worship (Voice and Piano), B.S. '11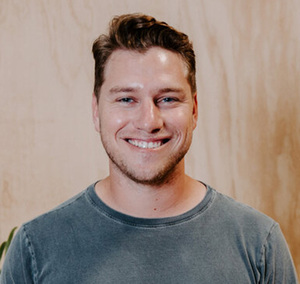 My time at Biola prepared me for the adventures of ministry. My classes and professors equipped me to serve the church in several capacities. I'll always be thankful for the Biola community and the environment it provided to pursue my calling as an artist and worship leader.
Worship Leader, Songwriter
Music in Worship (Guitar), B.S. '12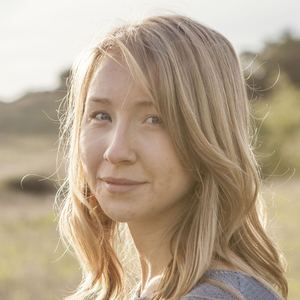 Biola is a community like none other. During my time there I was surrounded by friends, staff and faculty that challenged me to take risks and trust the Lord with every aspect of my life. I am extremely grateful to have had a college experience that not only shaped my musicianship, but instilled a passion for Jesus and living fearlessly for Him.
Singer, Songwriter, Worship Leader
Music in Worship, B.S. '11
4
Standard Duration
This indicates the standard duration of this program. Completion time may vary depending on transferred coursework and preferred courseload.
132
Total Program Credits
Total program credits include a combination of major/concentration, Bible/theology and general education credits.
WSCUC / NASM
Accreditation
Biola University is accredited by the WASC Senior College and University Commission. Additional accreditations may apply to specific programs.
Career Paths
Worship leader in the local church
Recording and touring artist
Ministry leader
Private lesson instructor
Choir/orchestra director
Creative arts pastor
Composer
Arranger
Music missionary
Sound engineer
What are Graduates Doing Now?
Biola graduates from the Worship Arts program have gone on to pursue professional careers such as:
Solo touring and recording artist and songwriter
Sound and recording engineer
Worship Leader, Coast Hills Church (Aliso Viejo, Calif.)
Worship Leader, Christ Church (Lake Forest, Ill.)
Worship Director, Wilshire Avenue Community Church (Fullerton, Calif.)
Worship missionary
Performing and recording artist for singer-songwriter Andy Grammar and musical group Fifth Harmony
Production manager for professional singer and songwriter Andra Day
You may also be interested in